Fethiye is a beautiful holiday resort in Turkey, full of culture, history, and activities. If you're planning a visit, don't miss out on these 15 attractions.
14 Things to Do in Fethiye
1) Saklikent Milli Parki
Saklikent National Park, known as Saklikent Milli Parki in Turkish, is ideal for adventure seekers. It's home to Saklikent Gorge, one of the deepest in the world. The 20 km long canyon provides a cooling escape from the heat with its flowing waters and shaded paths. Remember to bring appropriate footwear as the waters can be swift.
2) Oludeniz
Oludeniz, or Blue Lagoon, is one of Turkey's most famous beaches. The stunning shades of turquoise and aquamarine make it a paradise for sunbathers and swimmers alike. Besides, the calm waters make it perfect for paddleboarding or kayaking.
3) Downtown Fethiye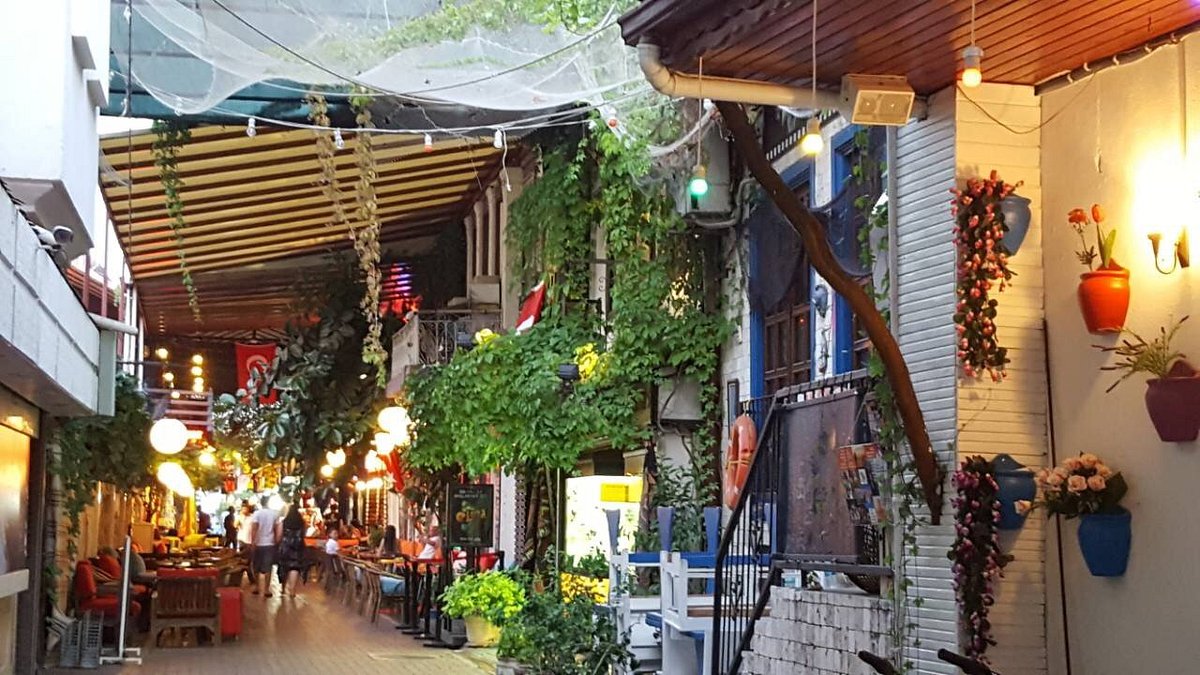 Credit: Source link
Exploring Downtown Fethiye is like stepping back in time, with its traditional Turkish bazaars, tea gardens, and a buzzing fish market. It's also the perfect spot to sample some delicious Turkish cuisine at one of the many local restaurants or food stalls.
4) Old Town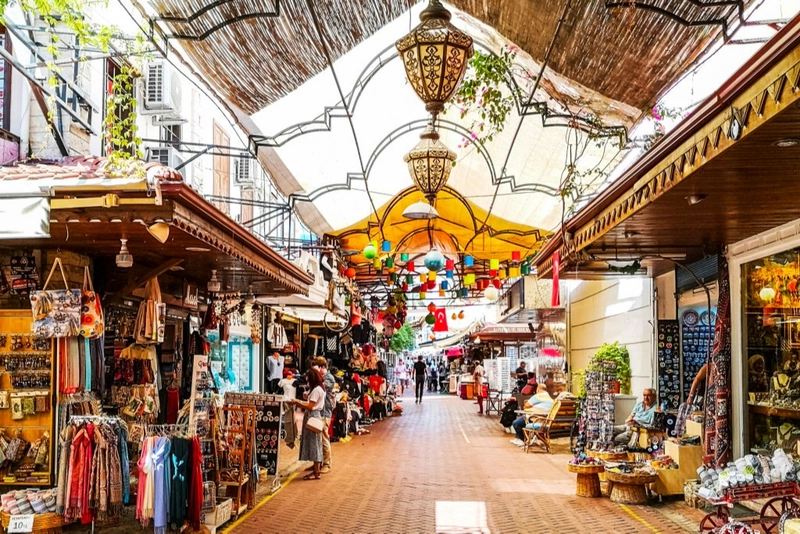 Papatur, Fethiye – Credit: Source link
Stroll through the quaint streets of Fethiye's Old Town (Paspatur), where you'll find a maze of boutiques, traditional carpet shops, and cute cafes. Visit the historic hamam (Turkish bath) for a truly immersive cultural experience.
5) Calis Beach
Credit: Source link
Calis Beach is a popular spot for both tourists and locals, offering stunning sunsets, a cooling sea breeze, and a long beachfront promenade with numerous bars and restaurants. It's also a great place for birdwatching, with many species visiting the wetlands behind the beach.
6) Tlos
Visit the ancient city of Tlos, one of the oldest inhabited cities in the world. Explore its Roman-era ruins, including an amphitheater, tombs, and baths, all while enjoying panoramic views of the surrounding countryside.
7) Ancient Rock Tombs
The Ancient Rock Tombs in Fethiye are a must-visit. Carved into the cliffs, they overlook the town and provide incredible views, especially at sunset. The most famous of these is the Tomb of Amyntas, dating back to the 4th century BC.
8) Fethiye Museum
Fethiye Museum houses a variety of archaeological and ethnographic exhibits, including relics from the Lycian and Roman periods. It's a great place to learn more about the rich history and culture of the region.
9) Butterfly Valley (Kelebekler Vadisi)
Butterfly Valley is a nature lover's dream. This secluded paradise, accessible only by boat or a challenging hike, is home to diverse flora and the unique Jersey Tiger butterfly. The valley also boasts a beautiful waterfall and a pristine beach.
10) Dalyan Mud Bath
Experience a traditional Turkish Dalyan Mud Bath. It's said to rejuvenate the skin and relax the body. After your mud bath, you can rinse off in the nearby thermal springs and then explore the rest of the Dalyan area, including the ancient Kaunos ruins.
11) Gemiler Island (Gemiler Adasi)
Gemiler Island, also known as St. Nicholas Island, is rich in Byzantine ruins. It's a wonderful place to explore, with several churches, courtyards, and covered walkways. From the top of the island, you'll enjoy spectacular views over the sea and the surrounding area.
12) Private Gulet Cruise
Credit: Source link
Hire a private gulet (traditional wooden boat) for a cruise around Fethiye's 12 Islands. You'll get to swim in secluded bays, snorkel in crystal clear waters, and enjoy a delicious barbecue on board.
13) Paragliding Over Oludeniz
For thrill-seekers, paragliding over Oludeniz is a must. Launch from Babadag Mountain and soar over the stunning coastline, enjoying unparalleled views of the Blue Lagoon and beyond. It's a unique way to experience the beauty of Fethiye from the sky.
14) Kayakoy (Ghost Town) Ruins
Kayakoy is an abandoned Greek village known as a 'Ghost Town.' Walk among the ruins of over 350 houses, two churches, and several chapels. It's a poignant reminder of the population exchange between Greece and Turkey in the 1920s.
From history to nature, adventure to relaxation, Fethiye truly has something for every traveler. Don't miss these incredible experiences on your visit!
Frequently Asked Questions
1) What is Fethiye famous for?
Fethiye is primarily famous for its stunning natural beauty and historical richness. It is well known for the pristine Blue Lagoon at Oludeniz, the impressive Saklikent Gorge, and the unique Butterfly Valley. Additionally, Fethiye is renowned for its Lycian Rock Tombs carved into the cliffs, the abandoned Greek village of Kayakoy, and the ancient city of Tlos. Not to mention, it's a popular spot for paragliding thanks to its high mountains and stunning coastal views.
2) Is Fethiye, Turkey, worth visiting?
Absolutely! Fethiye is a destination with a multitude of attractions for all types of travelers. It perfectly blends natural beauty, adventure, and historical sites. From its beautiful beaches and turquoise waters to ancient ruins, bustling markets, and delicious cuisine, Fethiye offers a rich, fulfilling experience for those seeking either relaxation or exploration.
3) How many days are enough for Fethiye?
The number of days needed to explore Fethiye thoroughly depends on your interests. However, a 3-4 day trip is generally enough to cover the main attractions like Oludeniz, Saklikent Gorge, Tlos, and Kayakoy. If you want to take a gulet cruise, try paragliding, or take a day trip to nearby locations like Dalyan or Butterfly Valley, consider extending your stay to a week.
4) What to do on a rainy day in Fethiye?
Rainy days in Fethiye can be spent exploring indoor attractions. You could visit the Fethiye Museum, which exhibits artifacts from the region's rich history. Another option is to experience a traditional Turkish bath or hamam. If you're interested in shopping, stroll through the covered section of Paspatur, the old town of Fethiye, where you'll find a variety of shops selling local crafts, textiles, and spices. Dining at a local restaurant and trying traditional Turkish cuisine is also a great way to spend a rainy day.