With a population of 15 million, Istanbul is recognized as one of the largest metropolitan and urban cities in the world. It is also listed as one of the most active tourist cities in the world, with an estimated 13 million tourists every year. When you combine the two together, it might seem a little intimidating planning a trip to one of the largest tourist cities in the world.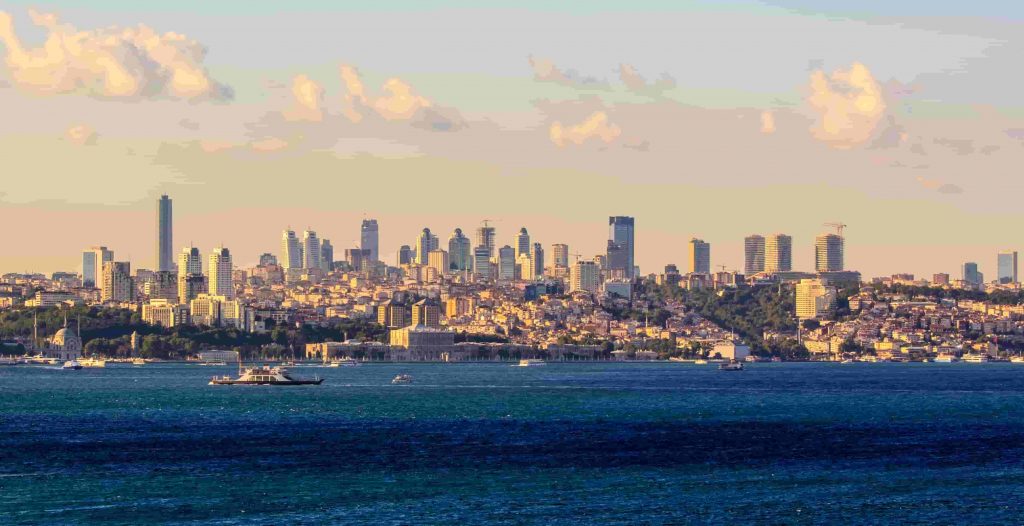 Planning an Istanbul trip can be understandably stressful since you will find yourself asking if you will be able to get the most out of your trip considering how big the city is. In my opinion, a 5-day trip to Istanbul would be sufficient to visit all the important tourist attractions as well as exploring lesser-known spots that are just as exciting!
Though it is possible to make it shorter, I would personally not recommend it. It is important to take the time to enjoy and make the most of your experience. When I first came to Istanbul as a tourist, before formally moving, I had planned an 8-day trip that allowed me the leisure of not only having days dedicated to each area that I wanted to visit but also to relax in between, enjoy the food, dessert and coffee as well.
To make things easier for you, I have put together locations and attractions that you can visit in a day. Since, taking Sultanahmet as an example here, most attractions are within the same radius like the Blue Mosque and Hagia Sofia, you can come up with a comprehensive plan that would be efficient and the most productive way to layout your time.
Sultanahmet and the Old City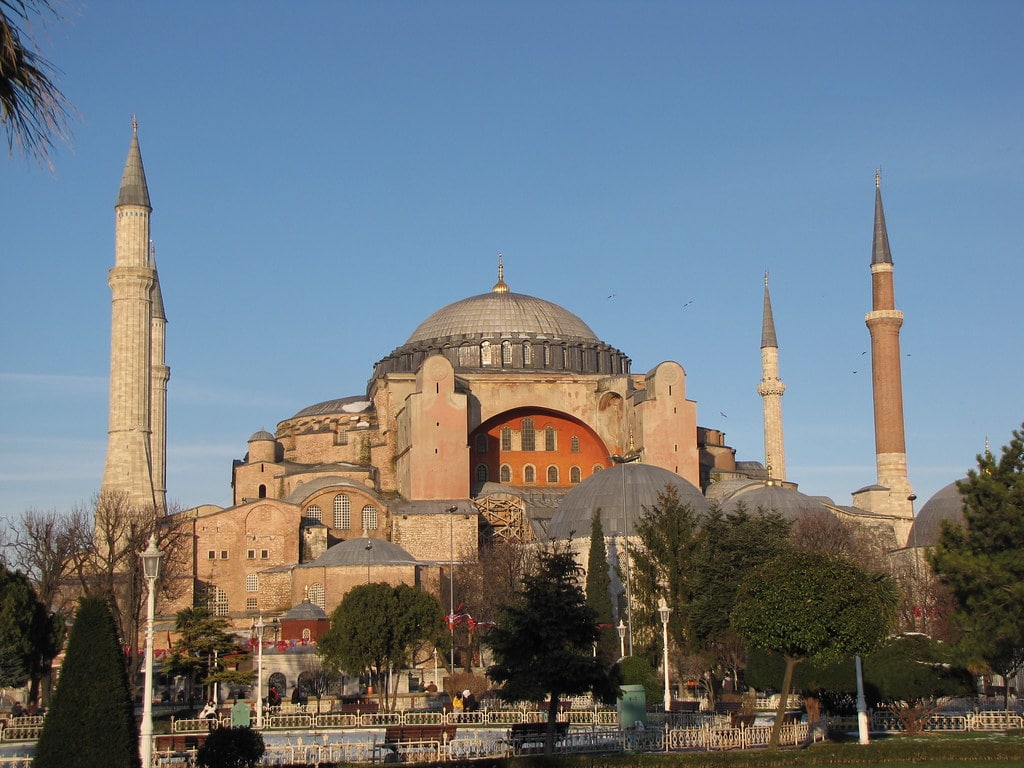 Sultanahmet is THE place you should not miss as a tourist in Istanbul. It is ideal for you to dedicate an entire day to the historical part of Istanbul, especially since there is quite a lot to see. In the district of Sultanahmet/Fatih, you have two major Ottoman mosques and a generous amount of museums. The best time for you to go would be early morning, as it tends to get crowded during the afternoon and evening.
You should start by visiting Hagia Sophia first, as it tends to have an extremely long ticket line if you are not accompanied by a tour guide or are in possession of the museum pass. Aya Sophia and the famous Blue Mosque are within walking distance of each other, so you can move onto the mosque as soon as you please.
A short walk or a tram (T1) stop away is Gulhane Park, which I will admit I didn't know about until I ended up there after getting terribly lost while looking for the Blue Mosque. The best thing about Gulhane Park is that it is the perfect segue towards Topkapi Palace, Istanbul Archeological Museum and the Istanbul Museum of the History and Technology in Islam. Topkapi Palace is another MUST VISIT as a tourist as it is the first Ottoman palace in Istanbul that had been used by generations after generations of Sultans.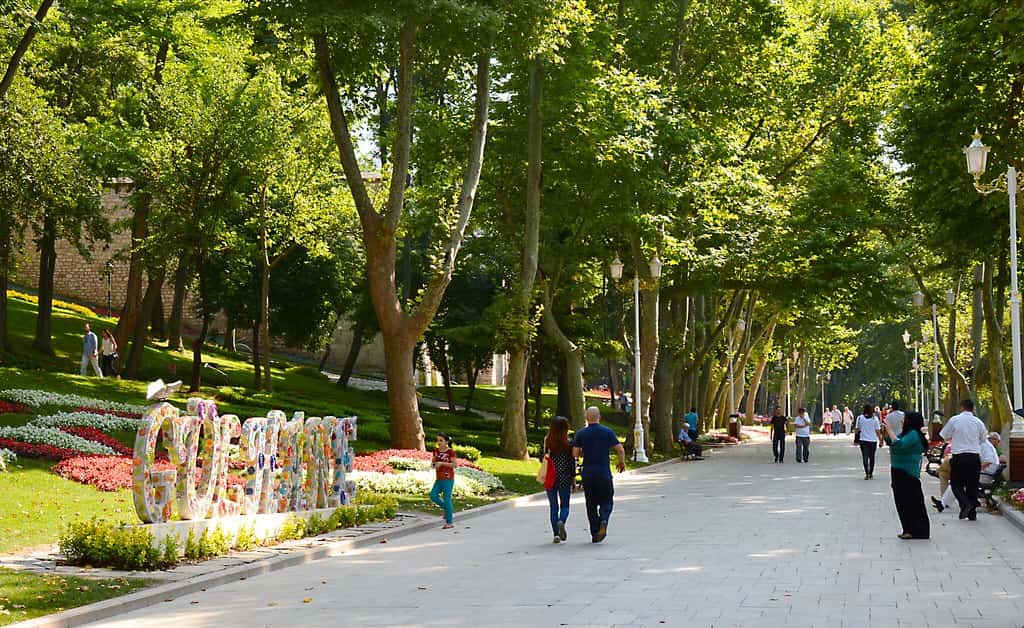 You can also take a break from sightseeing at the Gulhane Kandil Cafe, where you can recharge your energy, have a few cups of tea or coffee as well as something to eat until you are able to get back to exploring. Inside Gulhane Park you will also find Column of the Goths, which is said to be the oldest monument in Istanbul, dating back to the third century.
The museums mentioned above are very interesting, the exhibits are extremely informative and thoroughly enjoyable.
Taksim, Istiklal, and Galata Tower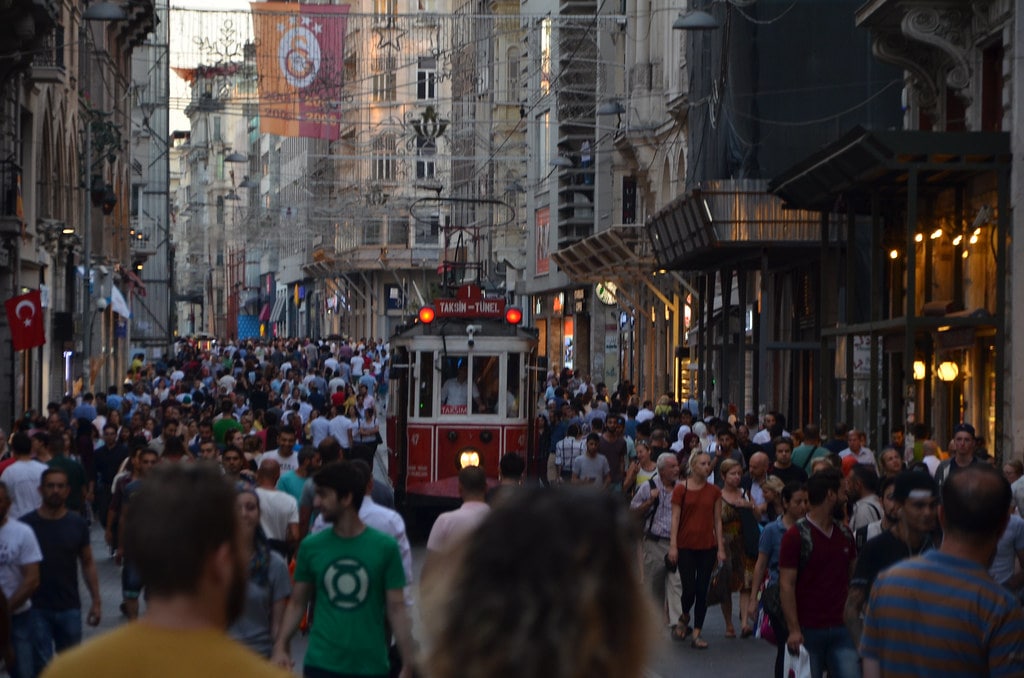 While Sultanahmet is regarded as the cultural and historic hub, Taksim square and adjoining areas are the comparatively contemporary avenue for tourists to explore. You might be wondering, what is so special about a straight, approximately 2km street that would require you to take an entire day out?
First of all, it is a great contrast in comparison to a day trip to Sultanahmet as it is more relaxed. Secondly, it is all about food, souvenir shops, and art galleries. I have to add though since it is a continuous walk, it is best to wear comfortable shoes. While you can take cars there, I wouldn't recommend it due to the high influx of pedestrians, it is not the best decision to drive through Istiklal.
Typically, it is best to start your day with breakfast at any of the restaurants in Taksim, they are all good and offer a wonderful variety. You have a wide variety to choose from places that offer traditional breakfast, simple toast, and coffee to a Simit, the Turkish favorite.
The republic monument is typically the first thing you will see, and would probably take photos of and with. As you continue moving on you will come across many clothing brands and shopping malls but you will also come across historical passages or "Pasaji". Cicek Pasaji is one of the most popular ones with some souvenir shops, restaurants, and cafes. Most people spend around 1-2 hours there.
Continuing along Istiklal, you will also come across the Madame Tussauds museum which is a world-renowned wax museum that tourists thoroughly enjoy. You will also find many historical cinemas on Istiklal street, one of the most important being Yasilcam Cinema. You should also see Turvak Museum which is an archive as well as a cinema museum.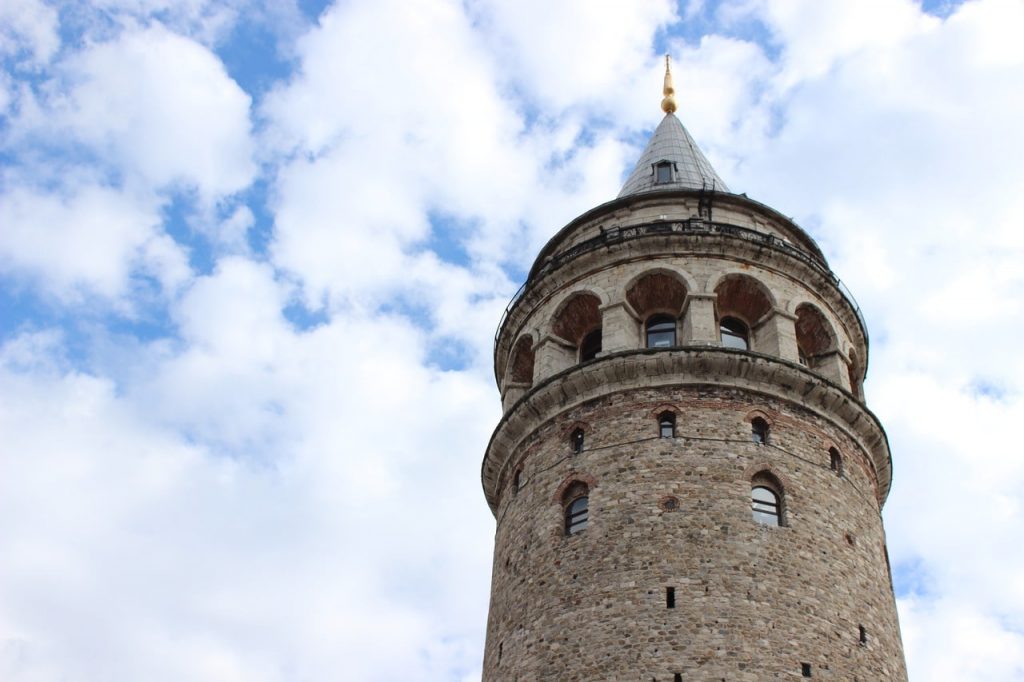 Once you have completed your journey through Istiklal street, you will enter the area of the Galata tower. The queue leading up to the Galata tower is a little intimidating if I'm being honest. It is going to be the most time-consuming part of your day as at an average, it will take somewhere around an hour or two, shorter if you go earlier. The view from the tower, however, is quite exquisite.
You can also enjoy a wonderful meal and wine in the surrounding restaurants accompanied by the view of the tour to end your day with.
The Grand Bazaar and Spice Bazaar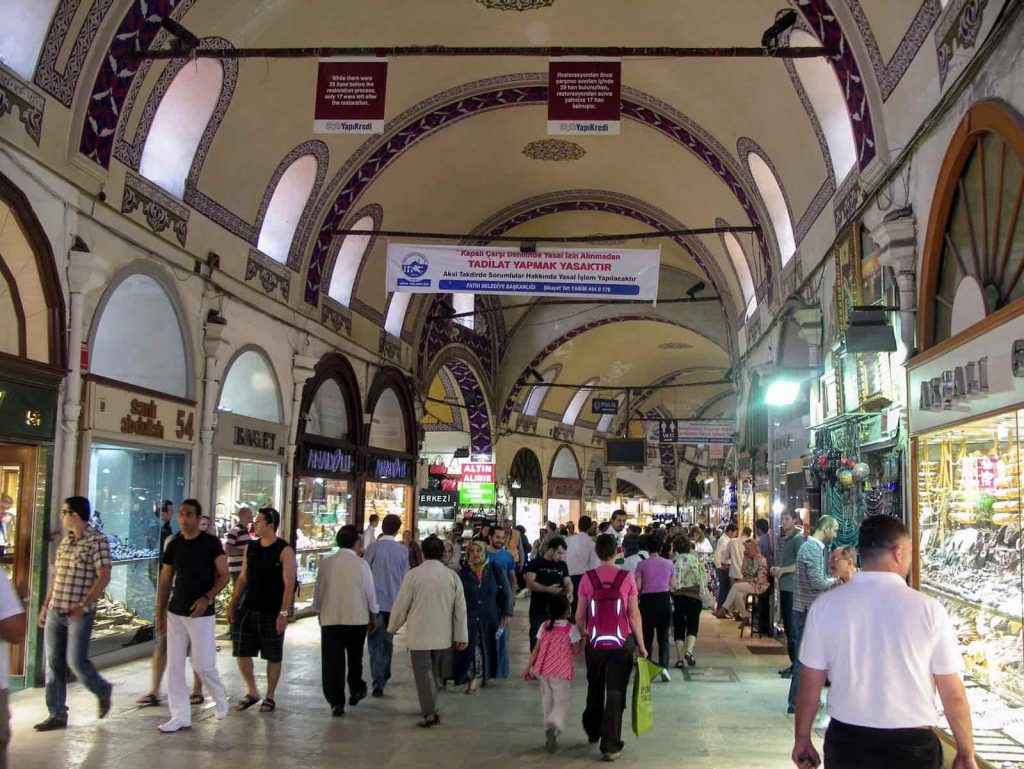 You might be wondering why would you need a whole day just to cover two bazaars and the answer is quite straightforward: they are huge! Also, you probably won't be allowed back in your home country if you go back without getting souvenirs and spices from here.
The Grand Bazaar is guaranteed to take up at least 4-5 hours of your day. There are over 4000 stores in the bazaar in total, though you will not go to every single one, there is an incredible variety of products and showrooms you are bound to gravitate towards.
There is a properly curated, vibrant display of textiles, ceramics, jewelry, and antiques and collectibles just to name a few. It is impossible just to skim through the stores. You have to really get into the persona of a grand bazaar shopper. Apart from the shopping itself, you will have to dedicate a fair amount of time towards bargaining for your purchases. It is a bazaar norm as shopkeepers deliberately quote higher prices to make a higher profit off of the thousands of tourists that shop there every day.
Apart from shopping, there are many notable and popular eateries inside and out of the Bazaar where you can have tea and lunch as you may take a break from walking through and exploring the enormous bazaar.
Not far from the Grand Bazaar is the Spice Bazaar. It is much smaller compared to the Grand Bazaar but it is still estimated to take up 2-3 hours of your time.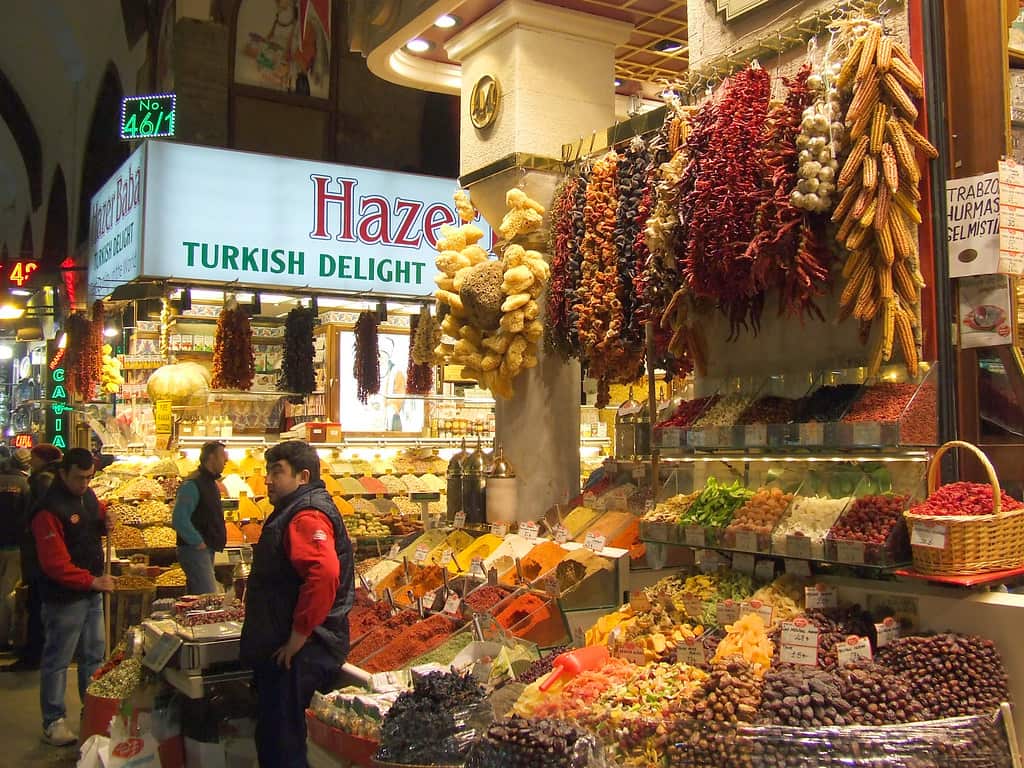 The Spice Bazaar is the place to go for quality spices, teas, dried fruits, and Turkish sweets for yourself as well as gifts. It is a thoroughly amusing experience in which you will be greeted by shopkeepers standing with a selection of sweets to lure you into their stores. Similar to the Grand Bazaar, you will find a wide range of products that will require you to invest your time to get the best out of this shopping experience.
The shopkeepers are keen on having you try different varieties of their products, especially types of tea and sweets. They have designated sitting areas and treat each customer as a guest, so while this may be a fun experience, it is easier to lose track of time.
Bonus: Suleymaniye Camii and Yeni Camii
If you are done earlier than expected, you should visit Suleymaniye Camii that is closer to the Grand Bazaar and/or Yeni Camii that is right by the Spice Bazaar. These are two extremely beautiful and historical Ottoman mosques in Istanbul you are guaranteed to enjoy.
Besiktas and The Bosphorus Tour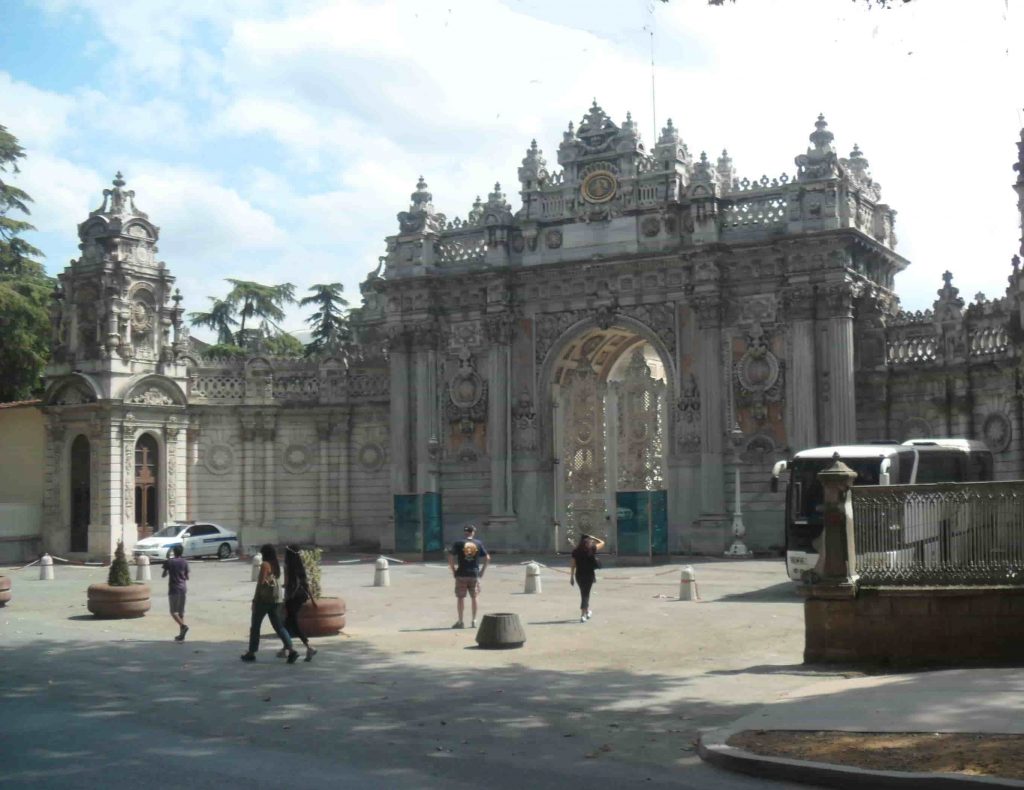 Though Besiktas appears to be much tamer compared to the above-mentioned locations, it is filled with many interesting places that you absolutely have to visit. First and foremost being the Dolmabahce Palace. Dolmabahce Palace is the second major Ottoman Palace in Istanbul, built as a contemporary shift away from Topkapi, it is absolutely stunning. To make most of your time, you should get a guided tour, that too early in the morning around the time the palace opens for visitors.
There are many Ottoman palaces in Besiktas, as after Dolmabahce Palace's construction, more Sultans decided to get smaller palaces built for themselves. Ciragan Palace and Yildiz Palace are two of the more influential ones. In between the two palaces, there is Yildiz Park that is quite stunning, it even includes a panoramic video of the mighty Bosphorus.
Be sure to drop by Ortakoy Camii which is right next to the park if you enjoy Ottoman-Baroque architecture, it is a definite treat.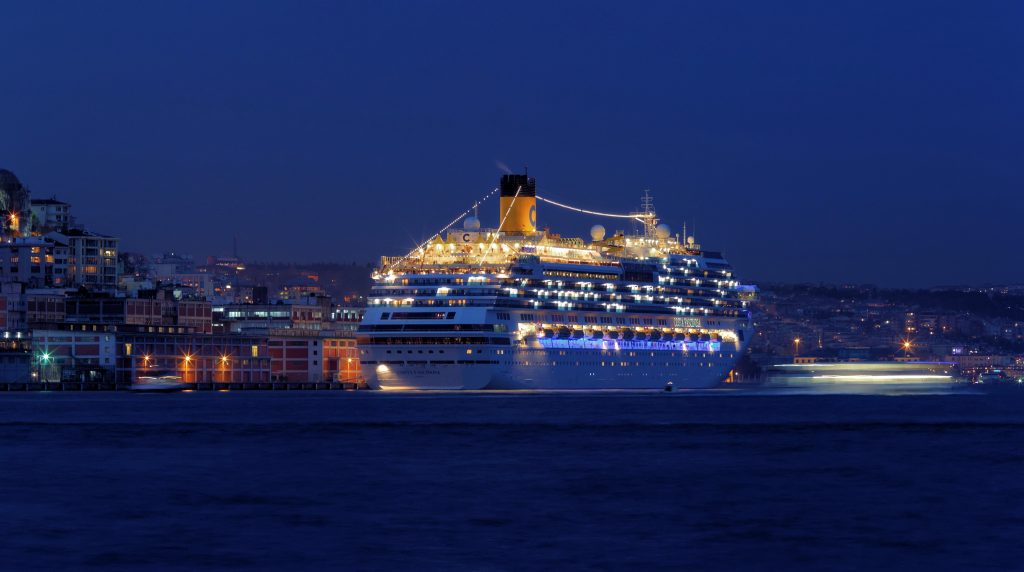 The only way to perfectly end a day in the Besiktas district of Istanbul is to conclude it with a Bosphorus dinner cruise. The estimated time for the duration of the cruise varies from 4-6 hours depending on the services and company that you opt for. Nonetheless, they all offer an unforgettable night on the majestic strait.
Along with a luxurious environment, a scenic view, and an exquisite meal, there is live music and dance on board. It is extremely engaging and an adventure to say the least.
Kadikoy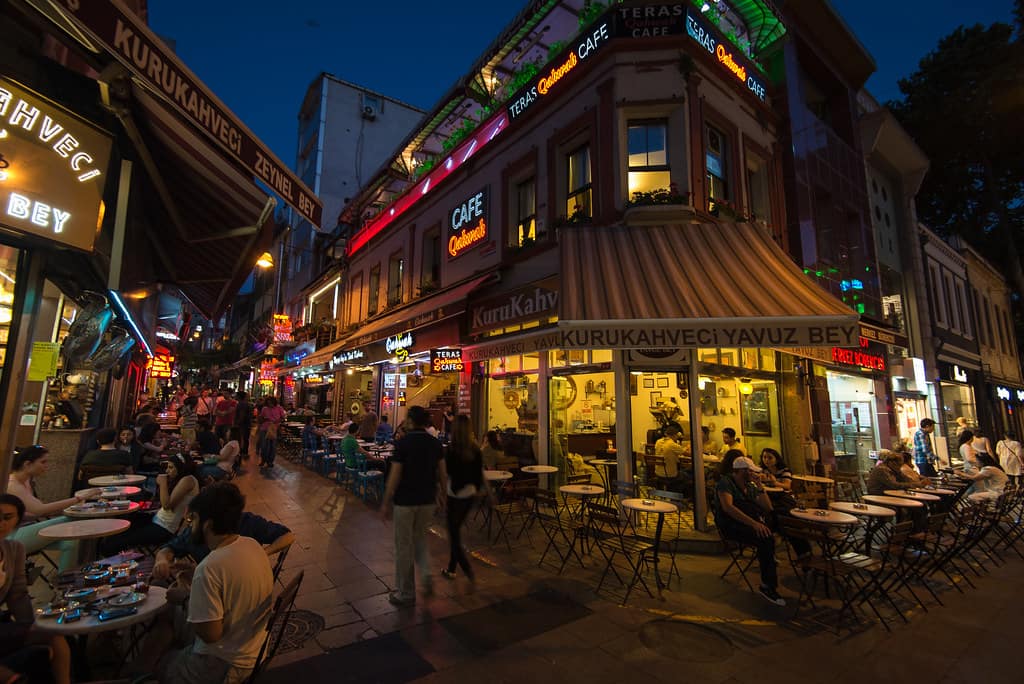 Kadikoy and Uskudar are both districts on the Asian or Anatolian side of Istanbul as they are more commonly referred to as. I personally found a great contrast in the environment of the Asian and European sides when I first went to Kadikoy. There are also a lot of quirky murals that decorate walls and buildings across Kadikoy and Uskudar.
The first stop you are likely to make is at the Bull Statue that is not very far away from the ferry stop. After which it is best you move on to the busiest street in Kadikoy, the Tellalzade SK. There are many restaurants, local clothing stores, thrift stores, and souvenir shops as well. You are likely going to find some aesthetically pleasing notebooks and postcards here. I would recommend you check Shoko out for some custom gifts. There are also a few used book stores and record stores where you can find classic vinyl.
After spending a few hours in the market, it is best you move on to Moda. Moda is one of the most interesting neighborhoods in Istanbul, it is a combination of contemporary and nostalgic. There are many picturesque cafes in the neighborhood, for starters.
Fans of music should make sure to add the Baris Manco Museum to their itinerary for Kadikoy. The legendary Turkish rock star's home-turned-museum is a fascinating spot where you will find intrigued tourists and dedicated fans who come to pay their respects.
Apart from the many cafes that you will find here, the nightlife of Kadikoy is considered to be the most enthralling. There are numerous great bars and clubs that have great music and alcohol. Feel free to join in possibly some of the best parties in Istanbul in Kadikoy. And what better way to end the day than that.
Bonus: Uskudar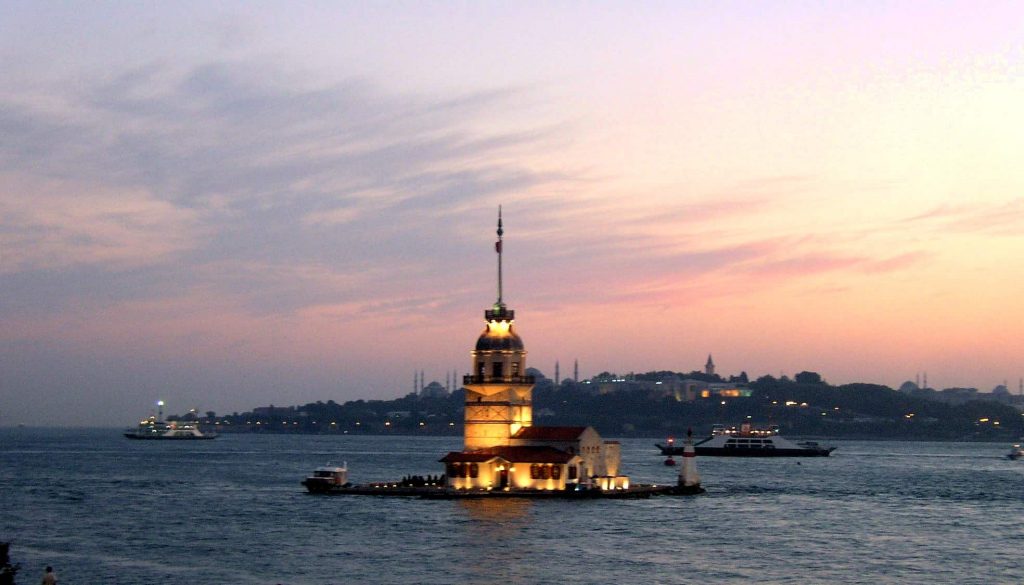 Uskudar is a calmer, more scenic neighborhood on the Asian side. If you are able to spare time from exploring Kadikoy, the area of Uskudar has some beautiful botanic gardens, the Kucuksu Palace. As well as Istanbul's newest and biggest mosque, the Camlica Mosque that has been inaugurated in 2019.
A few things to keep in mind:
In order to make the most of your trip to Istanbul, apart from doing your research on where to go, what to see, and what to eat, you should also check for the weather forecast. Istanbul weather is unpredictable at times, so make sure to get the weather update for the week that you are planning to visit beforehand. It will make it easier for you to pack.
While renting a car in Istanbul is easy, some tourists prefer to go for public transport to get a more complete experience. If you are planning to use public transport while in Istanbul, downloading relevant applications would make your life easier. There are applications that give an accurate and updated bus and metro schedule.
And overall just have a great trip. Make sure to take in the culture, history, and art. Enjoy the bazaars, sweets, coffee shops and most importantly, the food. There are many gluten-free, keto and even vegan options for food along with a variety of international cuisines.
Istanbul is a very welcoming city and the people are extremely hospitable. Though most people do not understand English, they are always eager to help in any way that they can.