Antalya is a combination of magnificent beaches and the natural beauty of the mountains and sea. It's also a place with world-class resorts, restaurants, and shops, making it the perfect place to spend your honeymoon.
Even though your wedding will be one of the most memorable things in your life, you also have to accept that it can be really exhausting and stressful. Based on my experience, it's hard to find a moment alone with your lover.
A honeymoon in Antalya will help you rejuvenate while enjoying great services in world-class hotels. Do exciting outdoor activities with your partner, have romantic meals, and squeeze in some shopping.
Here are my suggestions for newly married couples. 
Romantic Activities
There's nothing more joyful than doing great things with a special person. These activities are what will make your honeymoon memorable.
After your honeymoon, you'll have tons of happy, beautiful memories collected while doing these activities. Here are two of my suggestions, both are outdoor activities, and both can be a little bit tiring.
Getting tired with your partner on your way to a magnificent place will only serve to make you feel closer to each other. After all of these adventures, you won't be able to help but fall in love again and again.
Cable Car Ride to Tahtalı Mountain
What could be more romantic than enjoying a spectacular view of the sea, forest, and mountains at 2,365 meters above sea level on Tahtalı Mountain? Another name for Tahtalı Mountain is Olympos, the mountain of gods, and I think it has earned its name.
Ride through the beautiful Beydağları National Park to the cable car station. You can also book a tour in advance for this activity. Tours like this generally arrange a pick-up service from your hotel, provide a guide, and give you the chance to skip the line at the entrance.
The ride on the modern and safe cable car takes about 15 minutes, one way. The car is well-designed and has big windows so you and your lover can enjoy the magnificent pine forest view together.
When you arrive, you can enjoy a nice meal at the restaurant located at Tahtalı Mountain's summit. The cable car stops working at 19:00, so you can enjoy brunch or an early dinner while watching the sun set slowly.
The ticket price for adults is 25 EUR per person for a round trip, but the prices change during sunrise and sunset. For sunset, you'll pay 51 EUR for a round trip. If you like, you can arrange transfers from Antalya's center and Kemer, which cost around 15 EUR.
 Chimaera Flames of Olympos
If you like outdoor activities like trekking and picnicking with your partner, you should definitely see the Chimaera Flames. Located on the skirts of Olympos Mountain, this is a special, magical place where flames come from the rocks.
I suggest that you go there to see the sunset if you want a romantic night with the flames and a great sea view. If you know the mythical story behind the flames, you'll be mesmerized even more.
The belief is that the flames come from Chimera's breath. A chimera is a mythological creature–a mix between a lion goat and serpent. If you want the less romantic explanation, think of the flames as the result of lighting the natural methane gas in the rocks.
To get there, you'll need to take a steep path. I suggest you bring good footwear with you and not only sandals. Consider taking a headlamp with you, too, or be sure that your phone is fully charged so you can use it as a torch while walking because there are no lights on the path.
To walk up Chimaera, you'll be charged around 10 Liras at the entrance. There's a small café at the entrance, so you can grab a small snack, but if I were you, I'd bring everything for a special, outdoor, romantic picnic with my significant other.
Choosing a hotel is vitally important for newly married couples.  I think the most important thing is for your hotel to be close to the sea. It also shouldn't be too far from Antalya's center so you can slip out to a nice restaurant or to go shopping.
Quality service and cleanness in a beautiful setting with friendly workers are also important. Here, I'll suggest two large hotels and a smaller, private cottage that will fulfill all of your desires.
Romantic Hotels 
When people talk about their honeymoons, the hotel at which they stayed is really important. Having a dream room with a nice atmosphere and furniture and enjoying the great service with nothing to do other than enjoy your time with your partner is like living on a moon made of honey.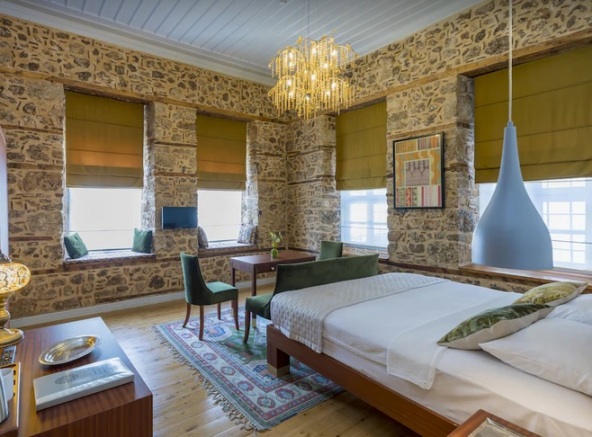 Royal Holiday Palace
If you'd like a hotel next to the sea with soft sand and enjoy the beautiful blue water of giant pools, this is where you should stay. Here, you're sure to feel like a prince or princess.
The Royal Holiday Palace, as the name implies, is like its own, small village, complete with trees, sea, pools, a theater, and bars. When you leave your room, it'll take around ten minutes to pass by all of the restaurants and facilities to get to the beach.  
The rooms have air conditioning, are nicely furnished, and they're kept clean by the polite staff. The beds are really comfortable and large. They also provide a variety of pillows so you won't have trouble finding one for a comfortable sleep.
The restaurant and food at the buffet are amazing. Not only are there a lot of choices, but they also cook it well. You won't be able to wait for breakfast, lunch, and dinner. The way they display the food is also sure to amaze.
Since you're on your honeymoon, you'll want to have things to do with your spouse. You can go swimming at the beach or in the pools which are so large, you'll never feel crowded. You can enjoy the sauna and hamam. You can also play tennis or have fun in the aqua park.
At night, there are dance shows and live bands playing at the amphitheater in the hotel. There's also an animation team that organize activities throughout the day. You can always go to the beach at night to have a a drink and share a romantic moment with your partner.
Barut Lara
Since you won't have many honeymoons in your life, now's the time to make it count. This ultra-luxurious 5-starred beachfront hotel is among the best choices you can make. It is beautiful, entertaining, and the service is marvelous.
During your stay, the word, "luxury," will gain a new meaning. The rooms are fancily decorated, and you can watch the sea view, green space, and spectacular grounds from your balcony.
They prepare amazing cocktails in the bars on the beach and next to the pool. When it comes to food, it's even better. You can pile all sorts of food on your plate–believe me, you won't want to leave before trying all of the delicious food.
When it comes to entertainment, you can play beach volleyball, squash, tennis, and mini golf, enjoy running on the jogging track, or go to the cinema. The animation team organizes a number of shows and activities, especially for recently married couples. 
Seki Cottages
This is a collection of private honeymoon villas for those who want something off the beaten path. The cottages are beautiful, carefully renovated, old stone and wooden houses. You can sit on your own balcony to watch the beautiful Taurus Mountains and Mediterranean Coast.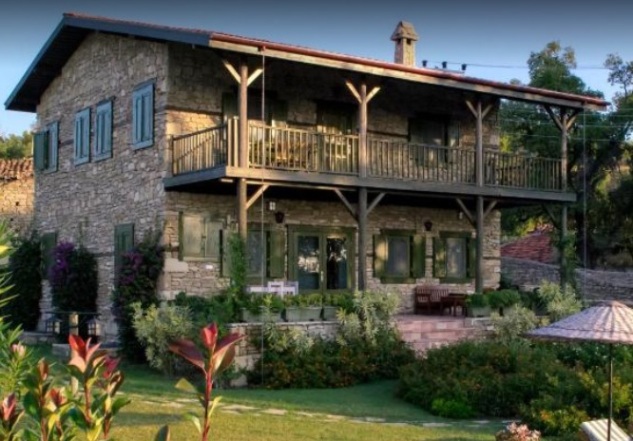 Cottages have a shared pool which is quite large for the number of people staying there, which is around 8. You can also enjoy visiting the sea, but you'll need to take about a 10-minute ride. The closest beaches are Kumköy and Çolaklı, which are great sandy beaches.
The gardens here are so beautiful, you can enjoy some time to relax with your partner. There's also a spa sauna in the main building, and a fully-equipped kitchen, or you can try the good quality restaurants, also located 10 minutes away.
For transportation, you can ask the owners to arrange for bicycles. There are some in the cottages, but you have to ask beforehand so they can make the necessary arrangements.
For a more relaxed, quiet, and meditative honeymoon, renting a cottage can be a nice choice. You'll certainly have more time to spend alone with your lover in a place like this, away from crowds, but you'll need to arrange for your own food and don't expect as much service.
Gift and Specialty Shops
I think shopping for souvenirs will help you remember the beautiful times you spend with your new spouse. Bringing a precious object back with you will make your honeymoon live eternally on.
Here are two special shops I visited in Antalya. They're especially suitablefor newly married couples since they offer great quality and variety and the shopkeepers are super friendly. Here's a small secret: bargain hard–you have the right. After all, you've just been married!
Antalya Jewelry Center
This is such a big store with a wide variety, you'll be sure to find whatever you're looking for. You'll also find more classical Ottoman-style jewelry and pieces with more modern lines.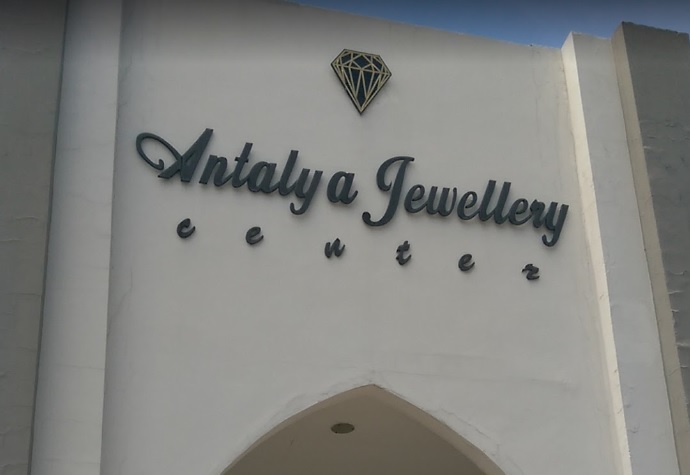 Since you're in Turkey, why not buy some Ottoman-style jewelry. These are mostly handmade and made from silver with emerald and ruby stones. You'll find a lot of rings, necklaces, and earrings made from beautiful small –and also some big–precious gemstones.
You'll also find carefully designed diamond eternity rings, too. If you can't decide which ones to buy, the professional staff will be happy to help you. They are so polite and they don't push or rush you to buy something, so just relax and spend as much time you need to find just the right piece.
The prices are also affordable, and the quality is really good. You can always bargain in Turkey's jewelry shops, and you won't regret it. At the end of the day, you'll have purchased a unique piece of jewelry as a keepsake of your honeymoon.
Excalibur Silver
This is a beautifully decorated, craftsman jewelry shop located right in Antalya's center. The shop itself is located in an antique Kaleiçi house, which triples the joy of shopping for antique jewelry.
The owners are really friendly and helpful. They don't pressure you to buy and leave you alone while you're looking around, but if you ask a question, their professionalism in all of the materials and methods of manufacture is obvious.
They can also make the necessary adjustments when you buy. All of the objects are unique and wonderful. This is a place where you can buy awesome gifts for your partner to help make your honeymoon unforgettable.
Romantic Restaurants
Having a nice dinner with a beautiful view and great service is indispensable for a great honeymoon experience. Here are two restaurants at which you'll have a romantic meal with your lover.
One of these establishments is right next to the sea, and the other is on the skirt of magnificent mountains. Both have great food and service. 
7 Mehmet
7 Mehmet is a giant restaurant with great mountain scenery. Since it's huge, it's never crowded, so you can have a private experience with your mate. I like to sit outside at the charming tables while eating delicious food under the sky.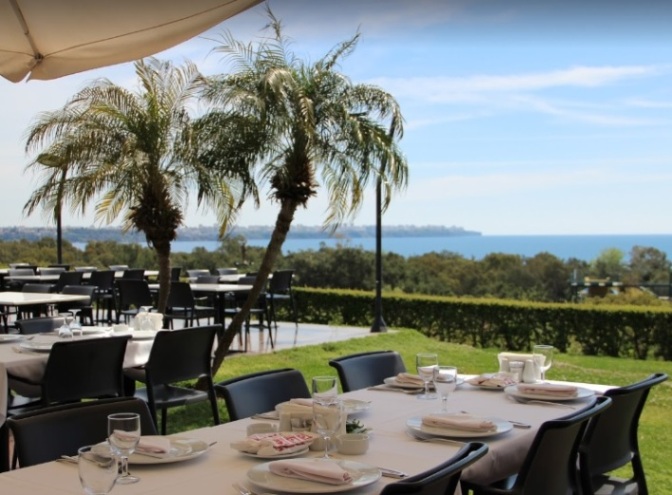 The menu is extensive, with a great variety of seafood. I suggest you try the sea bass and shrimp with butter. These are classic, Antalyan dishes that you'll find practically everywhere, but 7 Mehmet's is the best.
The waiters are nice, and they won't hurry you like they do in other restaurants. You'll be able to eat your food in peace and won't be disturbed or interrupted by inconsiderate waiters.
Aynalı Restaurant
This restaurant has a great view since it's situated in the old harbor. They also serve amazing food. The reason I suggest this place for honeymooning couples is that there's also live music, making the ambiance even more romantic.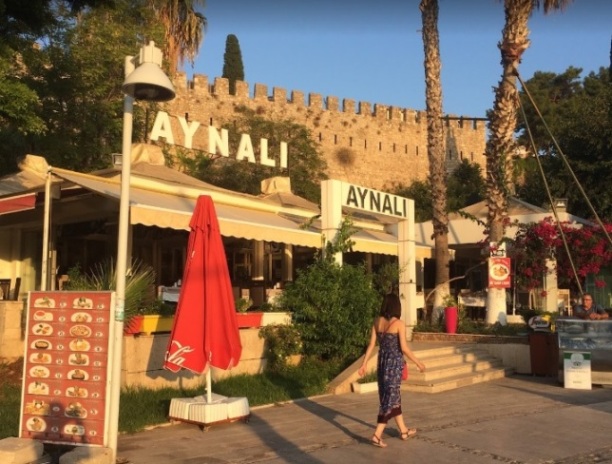 I suggest trying the seafood options, but there are a lot of other options from which to choose. The service is really quick, too. The waiters are always polite and nice, and they won't disturb or interrupt your conversation or private moments with your loved one while eating.
The food is delicious, and the prices almost too low for such quality. If I were you, I wouldn't miss the chance to have a great dinner with live, romantic music beside the sea with the person I love.
Summary
Whether you want a quiet, relaxing honeymoon with your partner without being interrupted by the outside world, or you want to be entertained while being served by professionals in world-class hotels and restaurants, Antalya will help make some great memories you'll never forget.