Situated on the western coast of Turkey, Çeşme is a beautiful Aegean seaside town renowned for its sun-drenched beaches, crystal-clear waters, and rich history. But its true allure lies in its culinary scene, a paradise for seafood lovers. The town is dotted with world-class seafood restaurants that serve up the freshest catch straight from the sea. Here, we take a gastronomic journey to the 10 best seafood restaurants in Çeşme, a town where the treasures of the ocean are transformed into culinary masterpieces.
10 Best Seafood Restaurants In Cesme
#1. ÇARK balık Çeşme: A Seafood Haven in the Heart of Çeşme!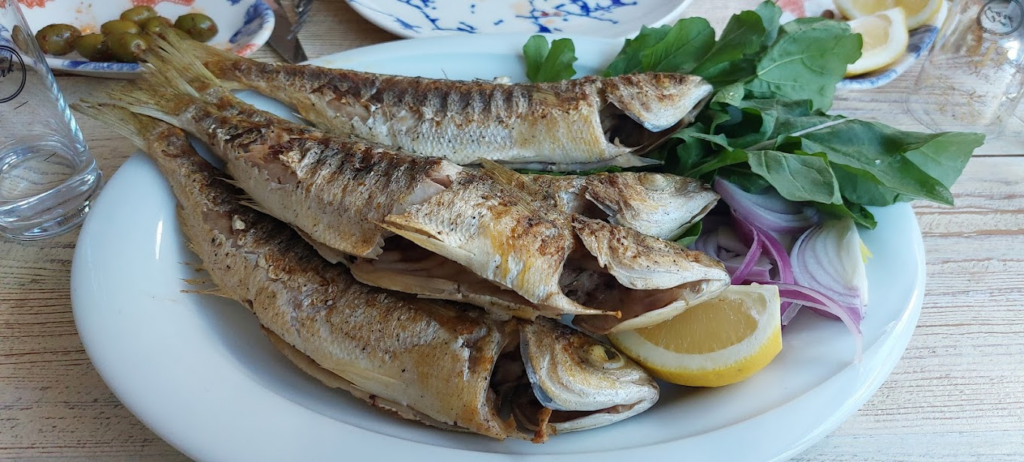 ÇARK balık Çeşme is a seafood restaurant located in the vibrant town of Çeşme, renowned for its historic charm and idyllic seaside setting. The main feature of the restaurant is its extensive seafood menu, which aims to satisfy a wide range of palates. It sources its seafood locally, providing a robust taste of the Aegean Sea. Options range from traditional fish and shellfish dishes to more innovative takes on ocean delicacies, promising an exploration of flavors for guests.
In addition to the staple dishes, the restaurant offers seasonal seafood options that depend on the time of year and availability. Among the favorites are grilled sea bream, calamari, and octopus, each prepared with authentic Turkish spices and ingredients, reflecting the rich culinary tradition of the region. The restaurant's menu also features a selection of appetizers, commonly known as 'mezes'. These small dishes include salads, dips, and various seafood delicacies that can perfectly complement your main course.
Address: 16 Eylül, 3047. Sk. no:7/A, 35930 Çeşme/İzmir, Türkiye
#2 Rihtim Restaurant: Where Culinary Dreams Set Sail!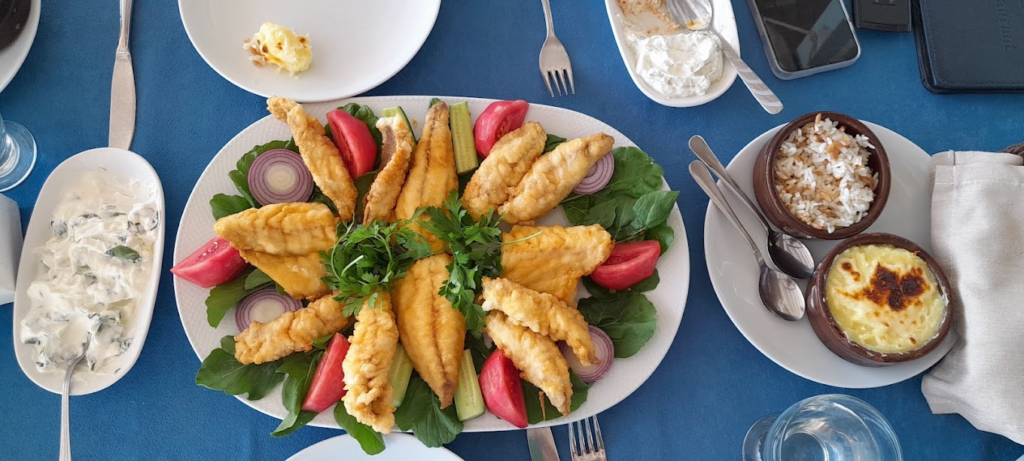 The Rihtim Restaurant is predominantly known for its Mediterranean and Aegean cuisine, it offers a varied menu that extends beyond the typical parameters of these traditional food types. Seafood is a significant component of the menu at Rihtim Restaurant. Freshly caught fish, lobster, shrimps, and other marine delights are sourced daily from the local fishermen to ensure optimal freshness and quality. Popular dishes include the baked sea bass, shrimp casserole, and grilled calamari, which are prepared using local herbs and seasonings to capture the essence of Aegean flavors.
Rihtim also offers a unique spin on 'meze', the customary Turkish appetizers. The restaurant doesn't limit itself to seafood, though. It also caters to meat-lovers and vegetarians. Succulent kebabs, traditional 'pide' (Turkish pizza), and a variety of vegetable dishes grace the menu, adding to the variety of choices available for patrons.
Address: 16 Eylül, 16 Eylül Hürriyet Cad, 310. Sk. 42/B, 35930 Çeşme/İzmir, Türkiye
#3 Ferdi Baba Restaurant: Where Çeşme's Charm and Cuisine Converge.
The menu at Ferdi Baba is primarily seafood-focused, taking full advantage of the restaurant's seaside location to offer the freshest possible ingredients. The chefs source locally caught fish, shellfish, and other sea creatures, serving them in a variety of culinary styles that draw from both traditional Turkish cooking and broader Mediterranean influences.
Standout items on the menu include grilled octopus, a house specialty that has earned praise for its tender texture and vibrant flavors. A wide variety of fish species are available, either cooked in a simple but exquisite manner, or combined with flavorful sauces and side dishes that accentuate their natural flavors. Ferdi Baba's fish soup is also well-regarded, often lauded for its rich broth and generous chunks of assorted seafood. 
Address: Musalla, 1016. Sk. No:2/22, 35930 Çeşme/İzmir, Türkiye
#4 Levent Balık Evi Çeşme: A Seafood Paradise in İzmir!
Levent Balık Evi is a well-known seafood restaurant located in the coastal town of Cesme. Their menu is composed primarily of seafood dishes that take full advantage of the restaurant's proximity to the Aegean Sea. Locally-sourced fish and shellfish are featured prominently and are often prepared in traditional Turkish style. The offerings vary based on the day's catch, meaning every visit presents an opportunity for a unique dining experience.
Signature dishes at Levent Balık Evi include the grilled sea bream, prized for its crisp skin and tender, flavorful flesh. Another crowd favorite is the seafood meze, a selection of small dishes that include a variety of seafood options from marinated anchovies to octopus salad, offering diners a taste of various marine delicacies. Notably, the restaurant also serves a variety of succulent fish stews and casseroles. The rich, hearty, and aromatic flavors of these dishes offer a unique contrast to the lighter grilled and raw seafood options.
Address: 16 Eylül, 3011. Sk., 35930 Çeşme/İzmir, Türkiye
#5 Sulo's Restaurant: A Culinary Journey of Flavor and Elegance.
Located in the scenic resort town of Cesme, Sulo's Restaurant is an esteemed dining venue known for its diverse culinary offerings. Seafood at Sulo's Restaurant is always served fresh, sourced from local fishermen who operate in the nearby Aegean Sea.
One of the signature dishes at Sulo's is the grilled sea bass, appreciated for its succulent, flaky meat and expertly seasoned exterior. Additionally, the seafood risotto has garnered positive attention, blending together a range of seafood with creamy, delicately seasoned rice. For those looking for a sampling of various offerings, the mixed seafood platter provides an assortment of freshly grilled fish, shellfish, and other oceanic delights. Aside from seafood, Sulo's Restaurant also serves an array of other dishes. It offers a variety of Mediterranean classics like kebabs, salads, and mezze platters.
Address: Dalyan, 4219. Sk. No:48, 35930 İzmir, Türkiye
#6 SU BALIK Meyhane: A Fisherman's Feast of Turkish Delights
SU BALIK Meyhane is a seafood-oriented dining establishment located in Cesme. As a meyhane, it takes inspiration from the traditional Turkish taverns known for their lively, convivial atmosphere, a variety of meze dishes, and raki. The menu at SU BALIK is largely characterized by its wide range of seafood options, from traditional grilled or baked fish to more refined and innovative creations. Patrons will find familiar fare such as sea bream and sea bass, alongside more unique offerings like red mullet and bluefish, depending on the season and the daily catch.
Besides the main fish dishes, SU BALIK also provides a variety of seafood mezes. These small plates include options like calamari, shrimp in garlic sauce, and octopus salad. Seafood isn't the only highlight here: there are also vegetable-based mezes, offering a balance of flavors to the overall meal. An equally important part of the SU BALIK experience is their wine list, with selections chosen to complement the seafood-heavy menu.
Address: 16 Eylül, Atatürk Blv. No:85/B, 35150 Çeşme/İzmir, Türkiye
#7 Defne Yaprağı Balık Restaurant: A Coastal Escape in Dalyanköy Çeşme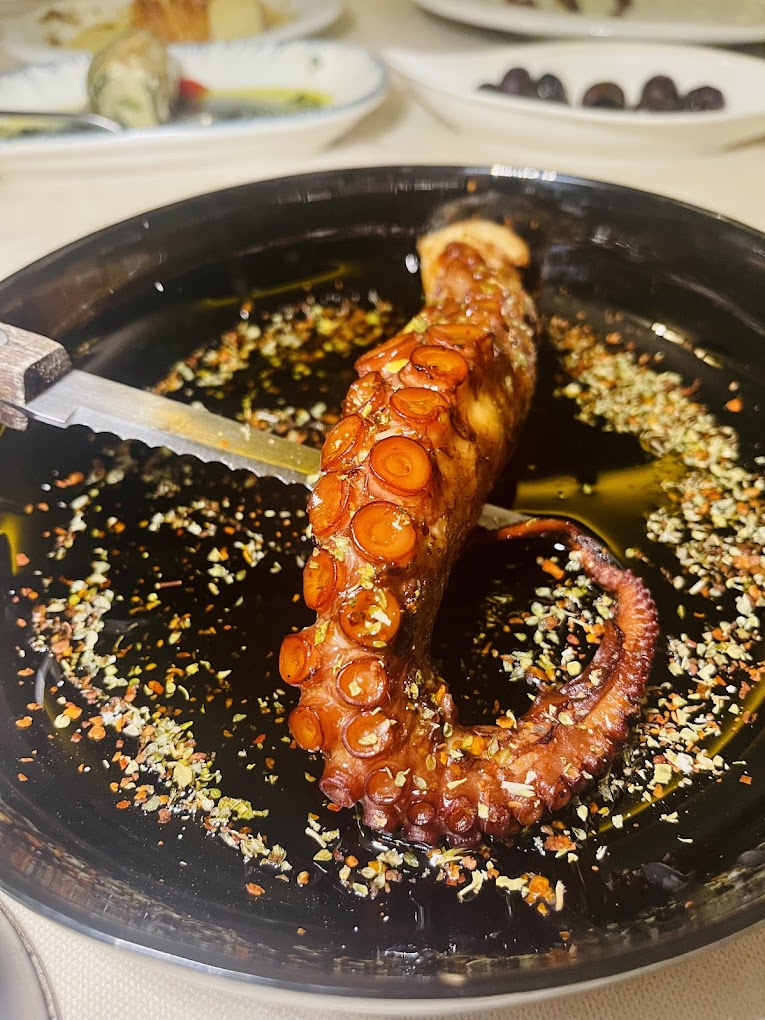 Defne Yaprağı Balık Restaurant is a seafront restaurant located in the charming town of Cesme, renowned for its seafood-centric menu. Defne Yaprağı Balık centers its menu around seafood offerings, with the catch of the day being a highlight. Depending on availability, diners may find a selection of Aegean favorites such as sea bass, red mullet, or bluefish. The restaurant prepares these fish in a variety of ways, ranging from grilling to baking, emphasizing the natural flavors of the fresh catch.
Moreover, the menu also includes an assortment of meze dishes, which act as starters or accompaniments to the main fish dishes. These meze options often feature seafood such as marinated anchovies, octopus salad, or stuffed mussels, along with a variety of vegetable-based dishes, allowing guests to sample a range of flavors and textures.
Address: 4226 Sokak NO.35/B DALYANKÖY, 35930 Çeşme/İzmir, Türkiye
#8 Levent'in Yeri: Where Culinary Magic Happens.
Nestled in the picturesque coastal town of Cesme in Turkey, Levent'in Yeri is a well-regarded restaurant, known for its fresh, locally sourced seafood, and traditional Turkish dishes. Seafood enthusiasts will delight in the varied offerings of the menu, which changes according to the season and the availability of the catch. Highlighting the simple beauty of freshly caught fish, patrons can often savor dishes like grilled sea bass or gilt-head bream, each prepared with minimal seasoning to honor the fish's natural flavors.
For those with a taste for more exotic seafood, the restaurant serves well-prepared squid and octopus dishes. These are seasoned delicately and cooked to ensure a tender and flavorful dining experience. A range of shellfish options, including mussels and clams, are also available, usually served with a complementary sauce that enhances rather than obscures the taste of the seafood.
Address: Dalyan, 4226 Sokak No: 15 A, 35930 Çeşme/İzmir, Türkiye
#9 Horasan Balık Restoran: A Feast for Seafood Connoisseurs.
Horasan Balık Restoran is a seafood restaurant renowned for its fresh and flavorful offerings. The restaurant's extensive menu showcases an impressive array of fish dishes. Depending on the day and season, diners may find options such as sea bass, gilt-head bream, and turbot, each of which is prepared in a manner that enhances their fresh, oceanic flavors. The preparation methods range from grilling to baking, each carefully selected to best complement the particular fish species.
Beyond the staple fish dishes, Horasan Balık Restoran serves a selection of other seafood delicacies. These include octopus and calamari dishes, cooked with a balance of seasoning that ensures the seafood remains the star of the show. Patrons will also find an array of shellfish options, like clams and mussels, served in tantalizing sauces that bring out the best in these marine delicacies. The menu isn't restricted to seafood, however. Traditional Turkish dishes also find their place at Horasan Balık Restoran.
Address: İnönü mahallesi, 2022. Sk. no:16, 35930 Çeşme/İzmir, Türkiye
#10 Istakozcu Canbaba Restoran: Lobster Delights and More!
As the restaurant's name "Istakozcu Canbaba" or "Lobster Grandfather" suggests, one of the main attractions here is lobster. Prepared in a variety of ways – from straightforward grills to complex recipes featuring flavorful sauces – the lobster dishes are a testament to the restaurant's culinary expertise and creativity.
Beyond lobsters, the menu at Istakozcu Canbaba Restoran unfolds a whole universe of seafood delights. Diners can explore options such as octopus, sea bass, and calamari, each dish being a celebration of the sea's bounty. Traditional Turkish recipes are the highlight, although international preparations also find their place on the menu, appealing to a broader spectrum of palettes. Not to be overlooked are the mezze options, a traditional form of shared appetizers. These range from seafood salads to stuffed mussels and an assortment of flavorful dips, including the spicy, yogurt-based 'atom'.
Address: Çiftlik, 8. Sk. 1/A, 35930 Çeşme/İzmir, Türkiye
Conclusion
Çeşme is not just a coastal haven with enchanting beaches and stunning historical sites. Its vibrant culinary scene, particularly the seafood restaurants, offers a distinct gastronomic journey that adds to the richness of the town's appeal. These top 10 seafood establishments are true testaments to Çeşme's commitment to fresh, local produce, skillfully crafting exquisite dishes that capture the spirit of the Aegean Sea. Whether you're a seafood connoisseur or a curious traveler, exploring these restaurants is an unmissable part of the Çeşme experience.