Step into a world where history and gastronomy intertwine, where the aroma of traditional Turkish cuisine fills the air with an irresistible allure. Safranbolu, an enchanting town with an old-world charm, invites you to uncover its best-kept culinary secrets. Each restaurant is a haven of flavors, a sanctuary where age-old recipes blend harmoniously with contemporary innovation.
The aromatic melodies of sizzling kebabs, the delicate dance of spices in traditional pies, and the sweet symphony of saffron-infused desserts will captivate your senses. Prepare to embark on a journey that transcends time as we lead you to the "Best Restaurants in Safranbolu.
Best Restaurants in Safranbolu
#1 PERON Doyuranadam Butik Steak House: Indulge in Culinary Bliss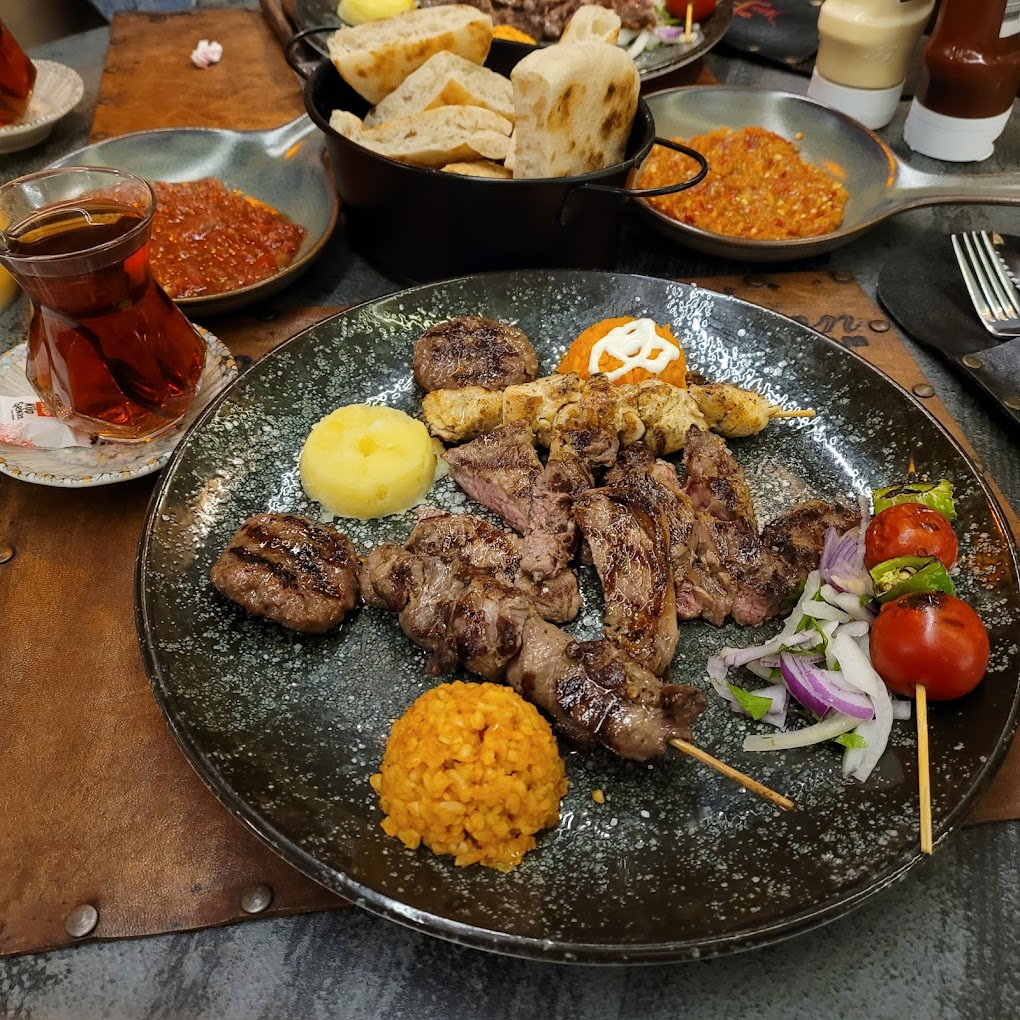 PERON Doyuranadam Butik Steak House is a boutique steakhouse specializing in offering an assortment of succulent and well-prepared steaks. This restaurant has garnered attention and reputation for its commitment to quality meats, which are sourced responsibly, and prepared with attention to detail.
Their menu is predominantly centered around beef dishes, where customers can select from a variety of cuts. These include well-known options such as filet mignon, rib-eye, and T-bone steaks, as well as more specialized cuts like hanger steak or flat iron. Each steak is cooked to the guest's preference and often served with a range of side dishes, such as mashed potatoes, grilled vegetables, or a choice of salads.
The restaurant also presents an array of appetizers to start your meal, such as bruschetta, shrimp cocktail, and their signature steak tartare. Desserts are not to be overlooked, featuring classics like chocolate lava cake and crème brûlée to round off the dining experience.
Address: Cemal Caymaz Mahallesi Bargah Rezidans, Sadri Artunç Cd., 78000 Safranbolu/Karabük, Türkiye
#2 Safranbolu Zencefil: Savor the Authentic Flavors of the Region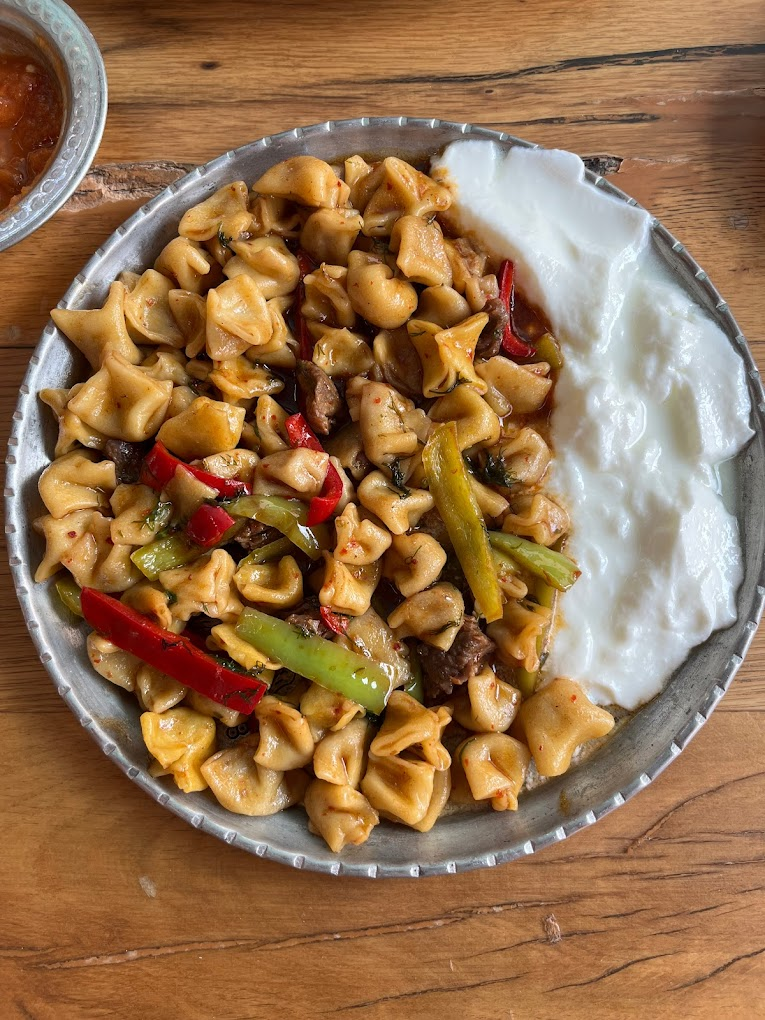 Safranbolu Zencefil is a restaurant that embodies the cultural richness and historical charm of its namesake city, Safranbolu. It offers a menu infused with traditional Turkish cuisine, complemented by the use of local and fresh ingredients. The restaurant's culinary style tends to favor the aromatic and distinctive flavor of ginger (zencefil in Turkish), used creatively in various dishes.
Their menu features a variety of dishes, starting with appetizers like 'meze' platters that feature a mix of dips, cheeses, olives, and other small bites, typically enjoyed with fresh bread. Traditional soups such as lentil soup and 'tarhana' soup, made from a fermented mixture of grain and yoghurt, are also available for those who seek a warm, comforting start to their meal. For main courses, Safranbolu Zencefil offers a selection of kebabs, grills, and stews.
Address: Çeşme, 78600 Safranbolu/Karabük, Türkiye
#3 Havuzlu Kosk: A Culinary Oasis of Delightful Tastes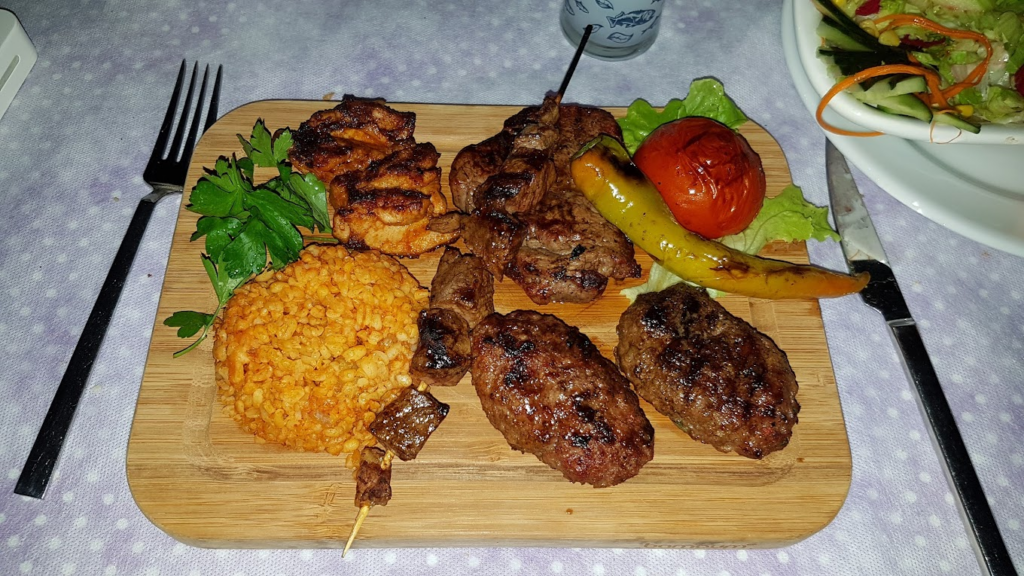 Havuzlu Kosk is a restaurant nestled in the historic city of Safranbolu, renowned for its unique blend of authentic Turkish cuisine and atmospheric setting. As suggested by its name, which translates to "Mansion with a Pool", the establishment is housed within a beautifully preserved Ottoman-era mansion, offering diners the unique experience of savoring traditional Turkish dishes within an atmosphere reminiscent of the Ottoman period. The menu at Havuzlu Kosk is rich with diverse offerings, with a particular emphasis on regional dishes from Safranbolu and the broader Karabük province. Traditional Turkish starters like 'mezes', which are small plates with a variety of dips, vegetables, and cheeses, set the stage for the meal.
The main course options at Havuzlu Kosk showcase the hearty and flavor-packed nature of Turkish cuisine. Diners can select from a range of 'kebabs', 'pides' (Turkish-style pizzas), and 'dolmas' (stuffed vegetables), all prepared with locally-sourced ingredients. Meat dishes are prominent, with lamb and beef being commonly used, although vegetarian-friendly options like 'imam bayildi' (stuffed eggplant) are also available.
Address: Bağlarbaşı, Dibekönü Cd. No:32, 78600 Safranbolu/Karabük, Türkiye
#4 TAŞEV RESTAURANT: Where Culinary Artistry Meets the Finest Wines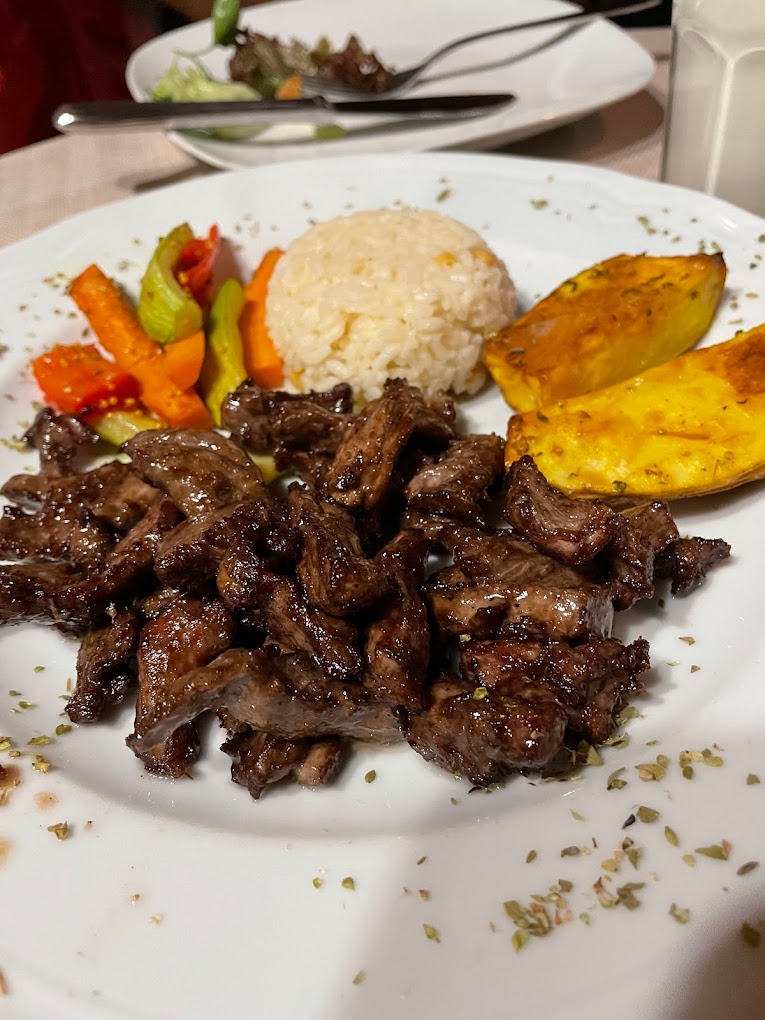 Taşev Restaurant, which translates to "Stone House Restaurant," is an inviting dining establishment known for its genuine Turkish cuisine and distinctive ambiance. Set within a historic stone house, the restaurant encapsulates the traditional charm of Turkey's architectural past, providing a unique backdrop for the culinary journey that awaits its guests.
At Taşev, the menu is a homage to the flavors and ingredients that characterize Turkey's rich culinary landscape. With a special focus on regional dishes, guests can embark on a gastronomic exploration of Turkish cuisine. Appetizers include a range of 'mezes', showcasing the country's love for a variety of dips and small bites, all aimed at whetting the appetite for the main course. Meat enthusiasts can indulge in succulent 'kebabs', and 'köftes' (Turkish meatballs), while seafood lovers will appreciate the fresh fish dishes sourced from local waters.
Address: Musalla, Hıdırlık Ykş. Sk. No:14, 78600 Safranbolu/Karabük, Türkiye
#5 Atiş Butik Restaurant: Embrace Flavorful Elegance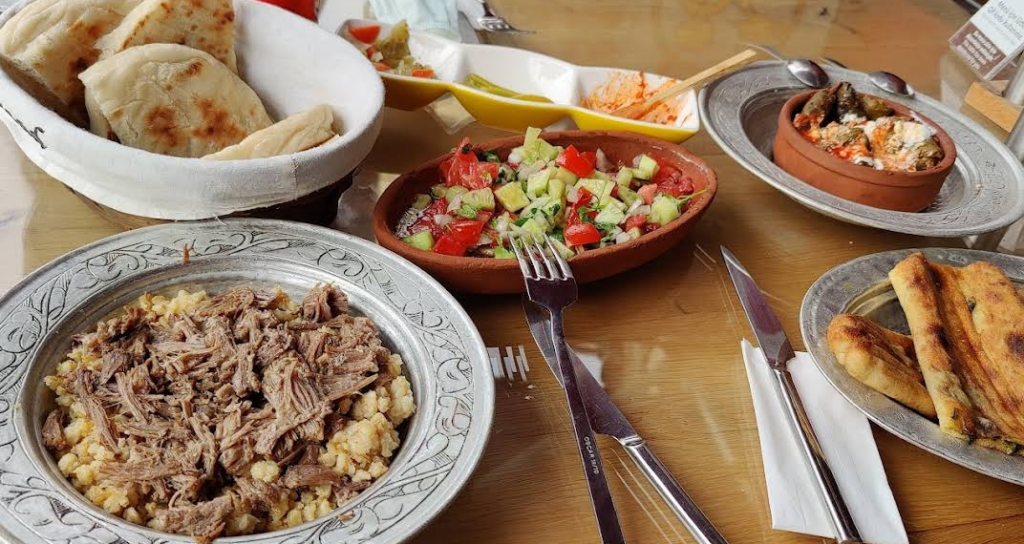 Atiş Butik Restaurant is a boutique-style dining establishment recognized for its intimate atmosphere and the individuality of its menu. This spot provides a unique blend of local and international dishes, ensuring an exciting gastronomic experience for every diner.
The menu at Atiş Butik Restaurant offers a distinctive take on popular Turkish dishes. Their 'meze' starters introduce unique fusions and unusual ingredients, transforming traditional recipes into exciting culinary experiments. The mains incorporate a balance of meat, fish, and vegetarian dishes, all crafted with a creative twist. From well-loved classics like 'kebab' to more modern, innovative dishes, there's a delightful variety for every preference. Importantly, Atiş Butik Restaurant stands out for its particular attention to dietary requirements and health-conscious options. From gluten-free to vegan dishes, the menu ensures inclusivity, meaning every guest can enjoy a satisfying meal regardless of their dietary preferences.
Address: Babasultan, Han arkası sokak No 34, 78600 Safranbolu/Karabük, Türkiye
#6 Eyvan Yöre Mutfağı: Journey to Flavorsome Traditions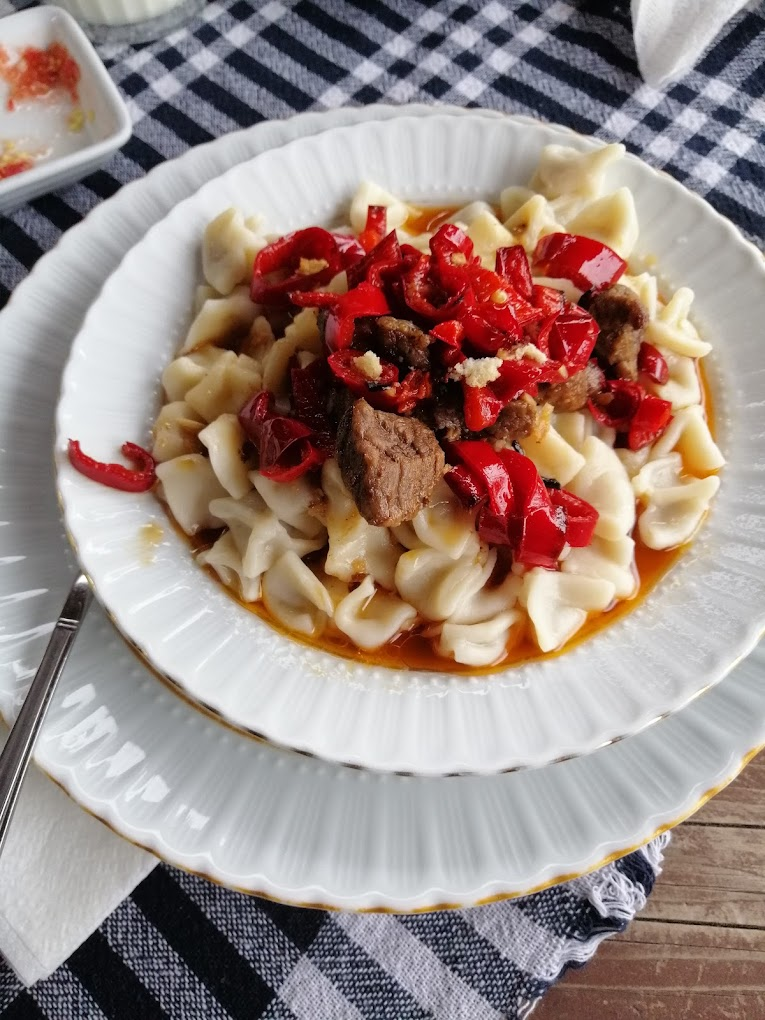 Eyvan Yöre Mutfağı is a unique dining establishment renowned for its focus on regional Turkish cuisine, offering diners a chance to immerse themselves in the diverse culinary traditions of Turkey. Set in a cozy and inviting environment, the restaurant captures the essence of Turkish hospitality and communal dining.
The menu at Eyvan Yöre Mutfağı is a well-curated selection of dishes sourced from different regions of Turkey. Emphasizing fresh, locally-sourced ingredients, the chefs recreate the traditional recipes of various locales, offering an experience that's both authentic and heartwarming. From 'lahmacun', a kind of Turkish pizza, to 'çiğ köfte', a raw meatball dish native to southeastern Turkey, the menu is a flavorful journey through the country's gastronomic landscape.
Address: Çavuş, Altuğ Sokak No:1, 78600 Safranbolu/Karabük, Türkiye
#7 NİL YÖREM MUTFAK CAFE-RESTAURANT: Unveiling the Tastes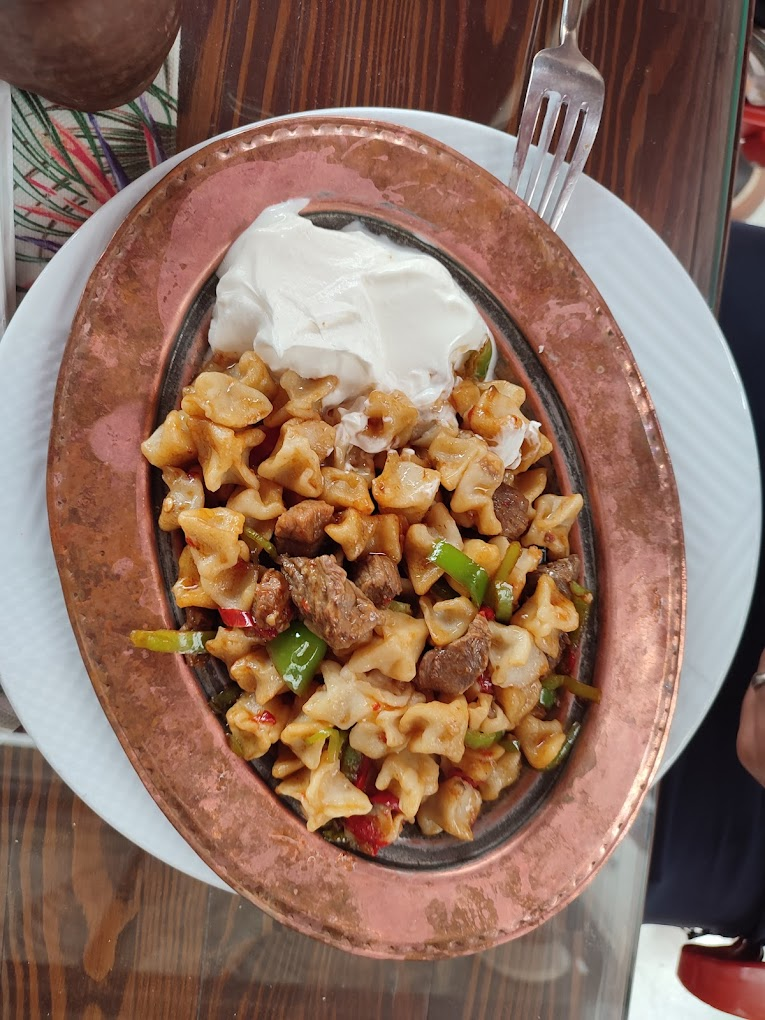 Nil Yörem Mutfak Cafe-Restaurant is a distinctive establishment that presents a novel combination of a relaxing cafe atmosphere with the diverse culinary experience of a full-service restaurant. With a strong focus on traditional Turkish cuisine, this restaurant offers an immersive taste of regional flavors in an informal and inviting setting.
The menu at Nil Yörem is a flavorful journey through Turkish cuisine, featuring dishes that vary based on season and regional inspiration. From popular classics like 'lahmacun', an enticing, pizza-like dish, to unique regional offerings like 'manti', a type of Turkish dumpling, the variety ensures that there is something to suit every palate.
In addition to the main dishes, Nil Yörem also caters to lighter cravings with a range of sandwiches, salads, and pastries. These selections echo the cafe's commitment to freshness and flavor, ideal for those seeking a quick bite or a casual dining experience.
Address: Çeşme, Celal Bayar Cd. No:26, 78600 Safranbolu/Karabük, Türkiye
#8 Aydın Pide & Kebap Salonu Safranbolu: Authentic Flavors, Timeless Delights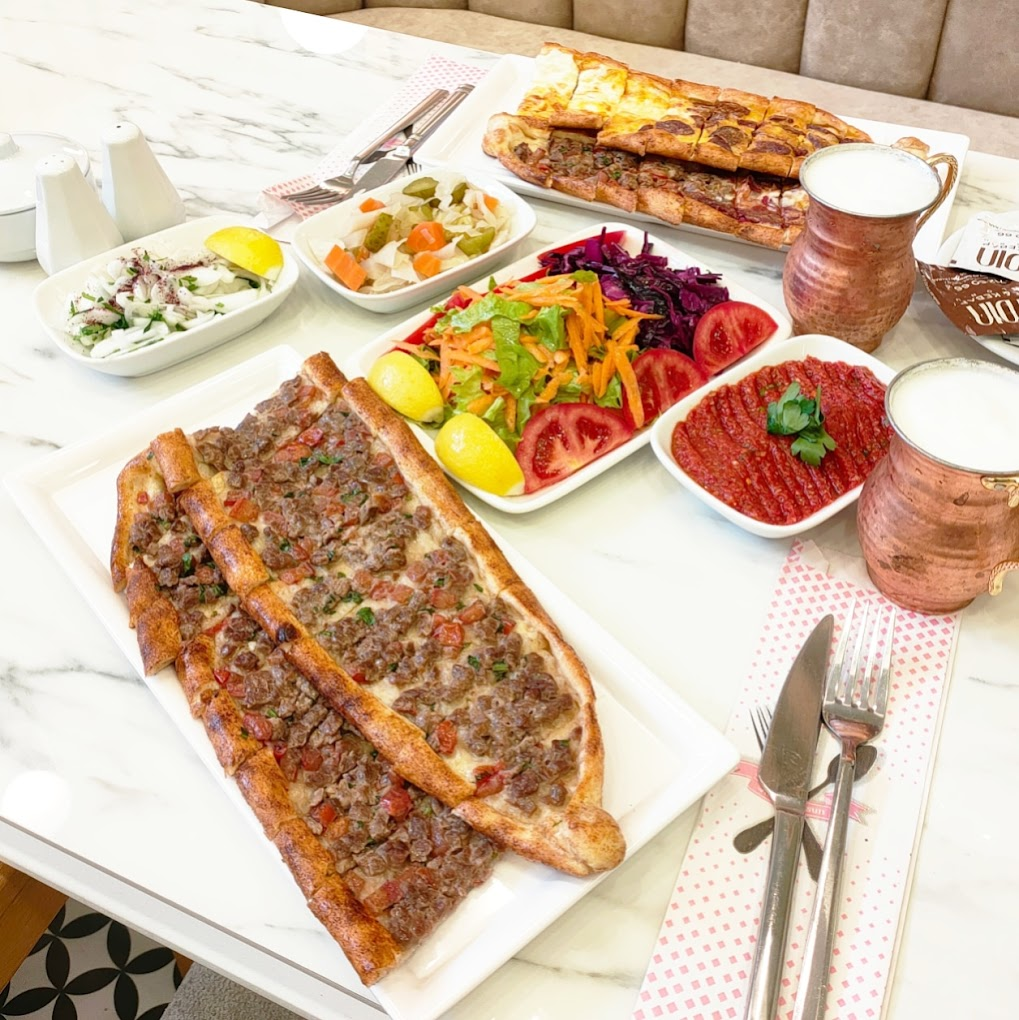 Aydın Pide & Kebap Salonu, based in Safranbolu, is a dining spot known for its straightforward focus on two cornerstones of Turkish cuisine – 'pide' and 'kebap'. This restaurant has earned a reputation for serving up delicious, high-quality traditional dishes in a simple and unpretentious environment.
The centerpiece of Aydın Pide & Kebap Salonu's menu is its wide range of 'pide' offerings. Pide, often described as Turkish pizza, consists of a flatbread topped with a variety of ingredients and then baked. Alongside pide, the restaurant also showcases an impressive selection of kebaps. These grilled meat dishes are a significant aspect of Turkish culinary culture, and Aydın Pide & Kebap Salonu takes pride in its mastery of these classics.
Address: Yeni Mahalle, Sadri Artunç Cd. Tuncer Apt. No:49, 78600 Safranbolu/Karabük, Türkiye
Conclusion
Whether you sought a taste of the past or a contemporary twist, these dining havens delivered a symphony of tastes that resonated with our senses. We depart with a deeper appreciation for the treasures hidden within this historic town, and a profound understanding of its people's pride in its culinary legacy.