Welcome to our comprehensive guide to the best restaurants in Marmaris! Nestled on the turquoise coast of Turkey, Marmaris is not only known for its stunning beaches and vibrant nightlife, but it is also a culinary paradise. This city is a gastronomic wonderland, offering everything from traditional Turkish delights to world-class international cuisines. Whether you're a seasoned foodie searching for your next great meal or a tourist looking for a cozy spot to enjoy authentic local fare, Marmaris has something to satisfy every palate. From waterfront dining experiences to hidden gems tucked away in the city, here's our selection of the top restaurants that have made their mark in Marmaris. Let's embark on this delicious journey!
Best Restaurants in Marmaris
#1 Gusta Bar & Grill: Where Every Bite is an Adventure!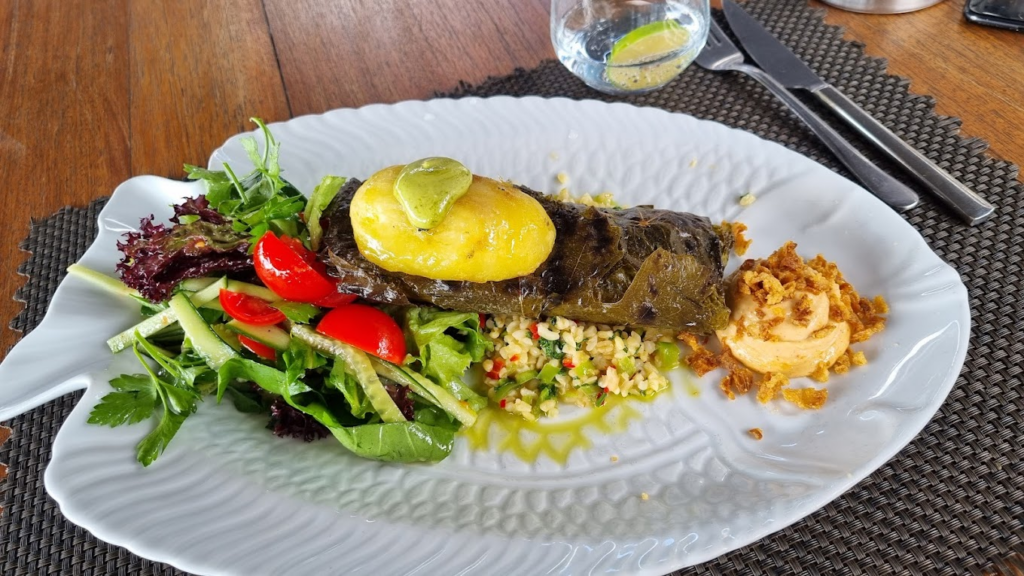 Gusta Bar & Grill is a modern bar and grill type restaurant, focusing primarily on serving grilled dishes. Their menu offers a wide variety of choices, ranging from grilled meats, including steaks, chicken, and seafood, to an assortment of grilled vegetables. Traditional dishes are a staple here, but the restaurant also incorporates contemporary flavors and cooking techniques to provide a unique culinary experience.
Besides the grilled dishes, the restaurant serves a selection of salads, side dishes, and desserts. Notably, Gusta Bar & Grill also includes a number of vegetarian and vegan dishes, highlighting their commitment to accommodate different dietary preferences and needs. Complementing their food menu, they have a comprehensive beverage list. This includes an array of craft beers, an assortment of wines from different regions, and a selection of classic and innovative cocktails. The bar and grill restaurant serves both lunch and dinner, and also offers options for takeout and delivery.
Address: Tepe, 48700 43/Muğla, Türkiye
#2 The Great Corner Steak House: Prime Cuts, Exceptional Memories!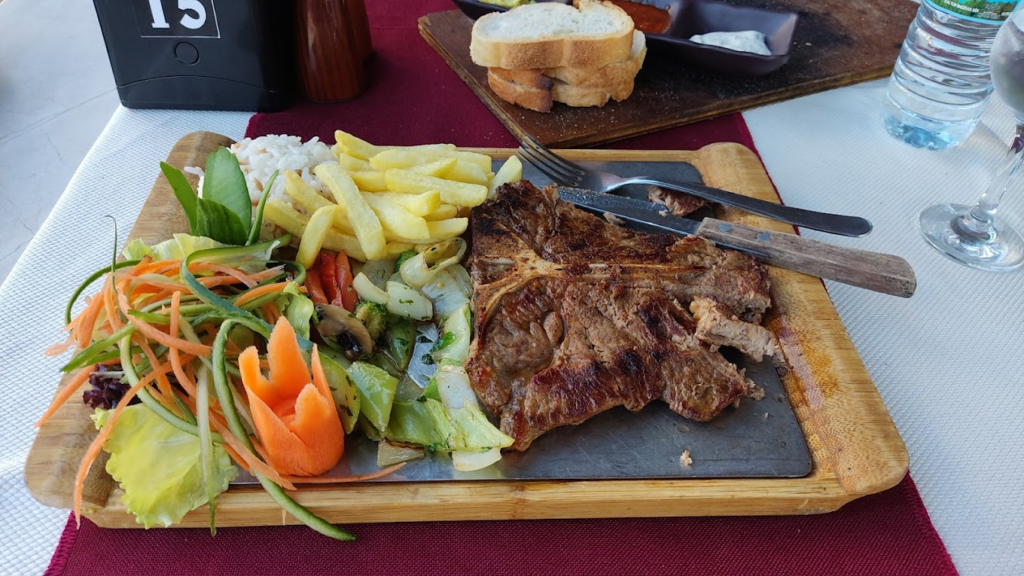 The Great Corner Steak House is a specialized steakhouse located at a prominent corner location in the city. The restaurant has garnered a reputation for its commitment to serving high-quality steaks and other meat dishes. Their menu is particularly notable for its range of steak options, with various cuts such as ribeye, sirloin, and filet mignon, all sourced from reputed suppliers ensuring the best quality and flavor.
Apart from steaks, the restaurant also offers other dishes such as poultry, fish, and a variety of appetizers, salads, and desserts. The Great Corner Steak House pays particular attention to the preparation and cooking of its steaks, employing a range of techniques to enhance the natural flavors of the meat. Patrons can choose how they want their steaks cooked, with options ranging from rare to well-done.
Address: Adnan Menderes Caddesi Beyaz Saray Apart. No:9, Julian & Epic Aparta 100mt. Mesafede, 48700, Türkiye
#3 Demir Restaurant: Savor Authenticity, Embrace Tradition!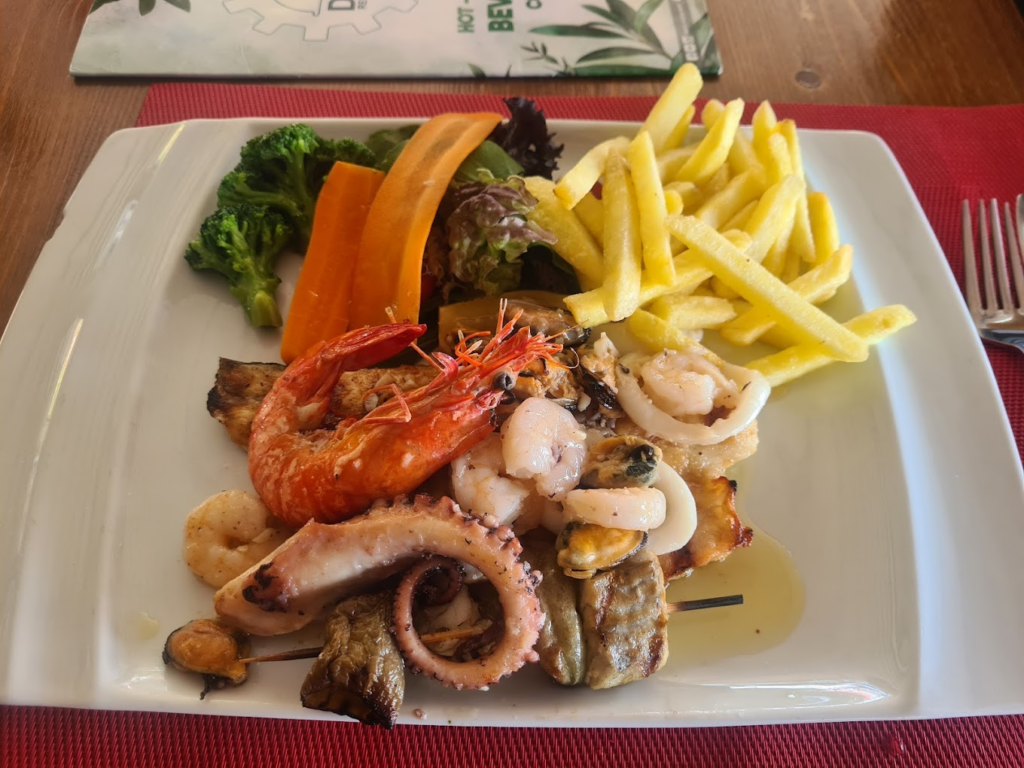 Demir Restaurant is a distinct eatery, renowned for its authentic culinary offerings and welcoming ambiance. The establishment is nestled within the city's bustling food scene and stands out with its unique charm and flavorful menu.
The cuisine at Demir Restaurant takes inspiration from a variety of global culinary traditions, creating a fusion of flavors that is both intriguing and satisfying. The menu features a wide range of dishes, from robust, hearty mains to light, refreshing salads and appetizers. While it doesn't strictly adhere to a specific cuisine, the restaurant emphasizes using high-quality, locally sourced ingredients to ensure each dish's freshness and taste.
Address: Çıldır Mah. Uzunyalı Cad No :132, 48700, Türkiye
#4 Dede Restaurant: Where Culinary Heritage Meets Contemporary Delights!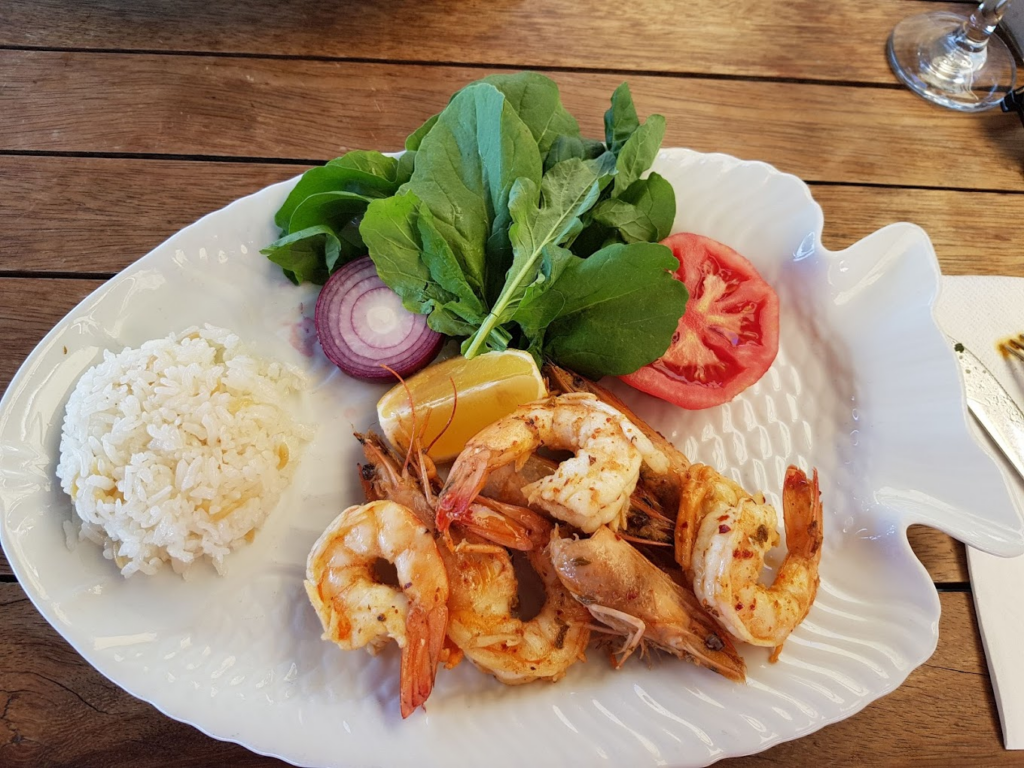 Dede Restaurant offers a diverse dining experience, showcasing a menu that pulls together elements from different cuisines around the world. The restaurant's signature dishes lean towards hearty main courses with options such as pan-seared salmon, slow-roasted beef, and a variety of pasta dishes, each delicately crafted to create a harmonious blend of flavors. The menu also features vegetarian and vegan options, ensuring there's something for everyone.
Starters at Dede Restaurant include a variety of soups, salads, and smaller bites like bruschetta and calamari, each presented creatively to ignite the palate for the dishes to follow. Their dessert menu is equally impressive, with traditional favorites like tiramisu and cheesecake, as well as innovative creations by their in-house pastry chef. Each dessert option offers a delightful conclusion to the dining experience.
Address: Tepe Mah. Barbaros Cad. No:15 Yat Limanı, 48700 Marmaris/Muğla, Türkiye
#5 You2 RestaurantBar Marmaris: A Taste of the Sea, A Toast to Life!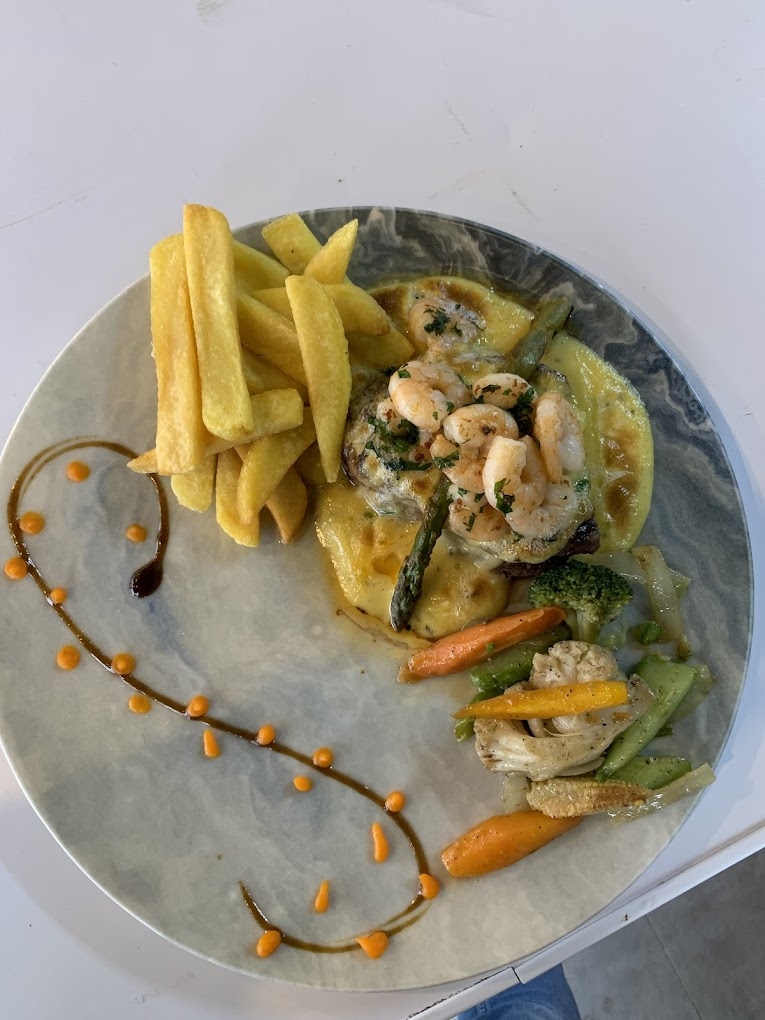 You2 RestaurantBar Marmaris is a distinguished dining and social hub located in the vibrant locale of Marmaris. The establishment is celebrated for its innovative approach to both food and drink, creating a unique blend of flavors and a warm, lively atmosphere.
The menu at You2 RestaurantBar Marmaris is a creative blend of local and international dishes, with a particular focus on Mediterranean cuisine. Patrons can enjoy a variety of expertly prepared dishes, including fresh seafood, grilled meats, and a range of vegetarian options, all sourced from local produce to ensure freshness and quality. The restaurant also offers an assortment of appetizers, and the dessert menu includes a selection of both local delicacies and global favorites.
Address: Armutalan, Şht. merkez mah.no 24c, Şht. Ahmet Benler Cd., 48700 Marmaris/Muğla, Türkiye
#6 Karen Brasserie: Discover the Art of Exquisite Dining!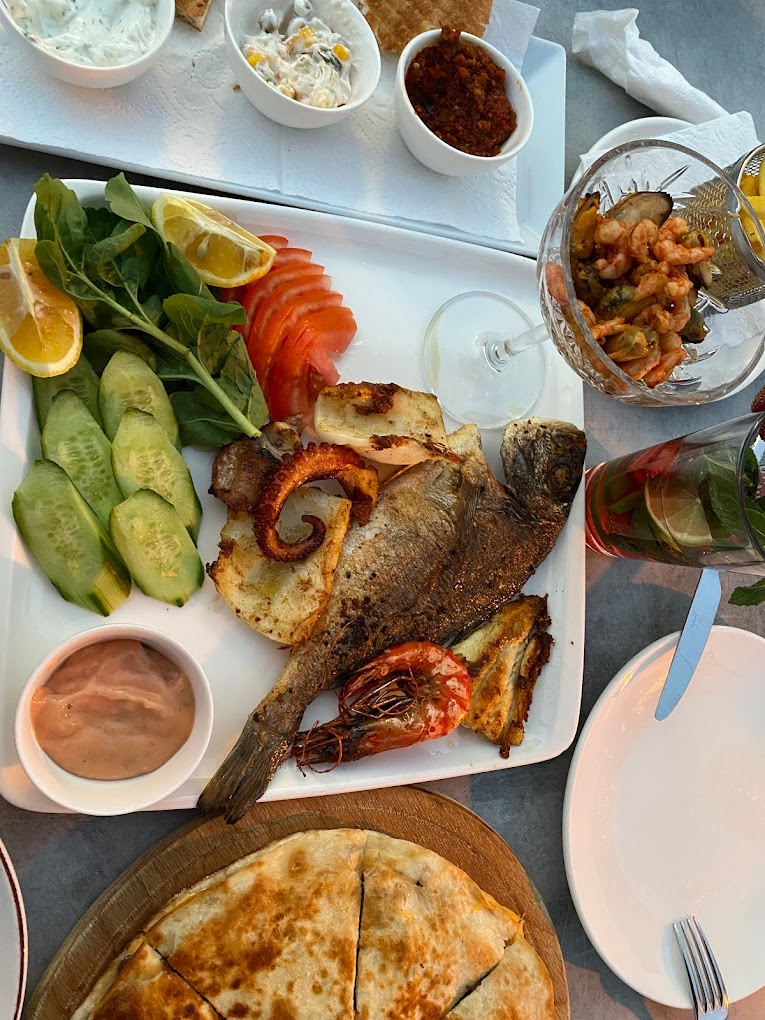 Karen Brasserie is a renowned dining establishment located in a bustling part of the city. Known for its distinctive take on classic dishes and its warm, convivial atmosphere, it's a popular spot among locals and tourists alike.
The culinary offerings at Karen Brasserie are a testament to a refined palate. The menu features an array of delicacies, with a particular emphasis on brasserie-style cuisine. Patrons can expect to find a variety of exquisite dishes, from meticulously prepared seafood and premium quality meats to a range of vegetarian and vegan options. The food is prepared using locally sourced ingredients, ensuring freshness and authenticity of flavor in each dish.
Address: Çıldır, No:56, 48700 Marmaris/Muğla, Türkiye
#7 Vamos Beach: Bask in Sunshine, Feast on Flavor!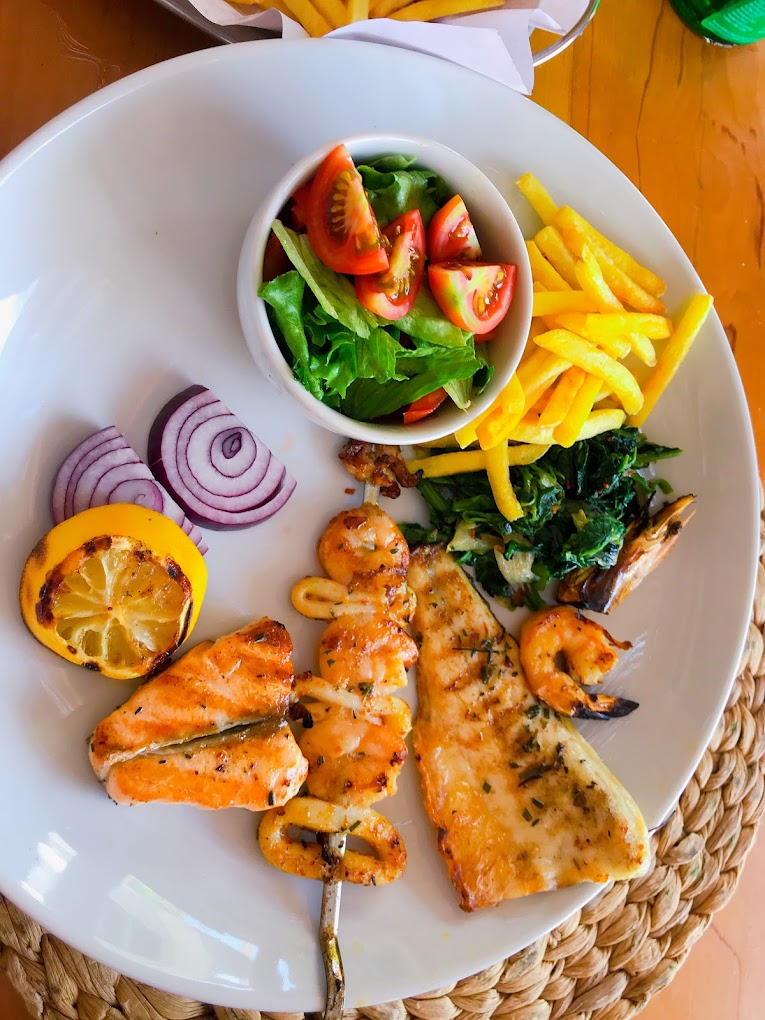 Vamos Beach is a distinctive beachside dining establishment known for its scenic location and ocean-inspired cuisine. Located right on the waterfront, the restaurant offers visitors an immersive dining experience with panoramic views of the sea.
The culinary focus at Vamos Beach is primarily on seafood, utilizing fresh, local catch to create dishes that celebrate the flavors of the ocean. The menu includes a variety of seafood options such as grilled fish, shrimp cocktails, and calamari, served alongside local herbs and produce. In addition to seafood, the restaurant also offers a range of other dishes like salads, grilled meats, and locally inspired delicacies.
What truly sets Vamos Beach apart is its location. Its open, breezy beachside seating allows customers to relax and enjoy their meal while taking in the beautiful seaside view. The restaurant is designed with a natural, rustic aesthetic that compleely complements its beach location.
Address: Siteler Mahallesi Uzunyalı Caddesi 207. Sokak No:96, 48700 Marmaris/Muğla, Türkiye
#8 La Kebap Restaurant: The Authentic Journey of Taste, One Kebap at a Time!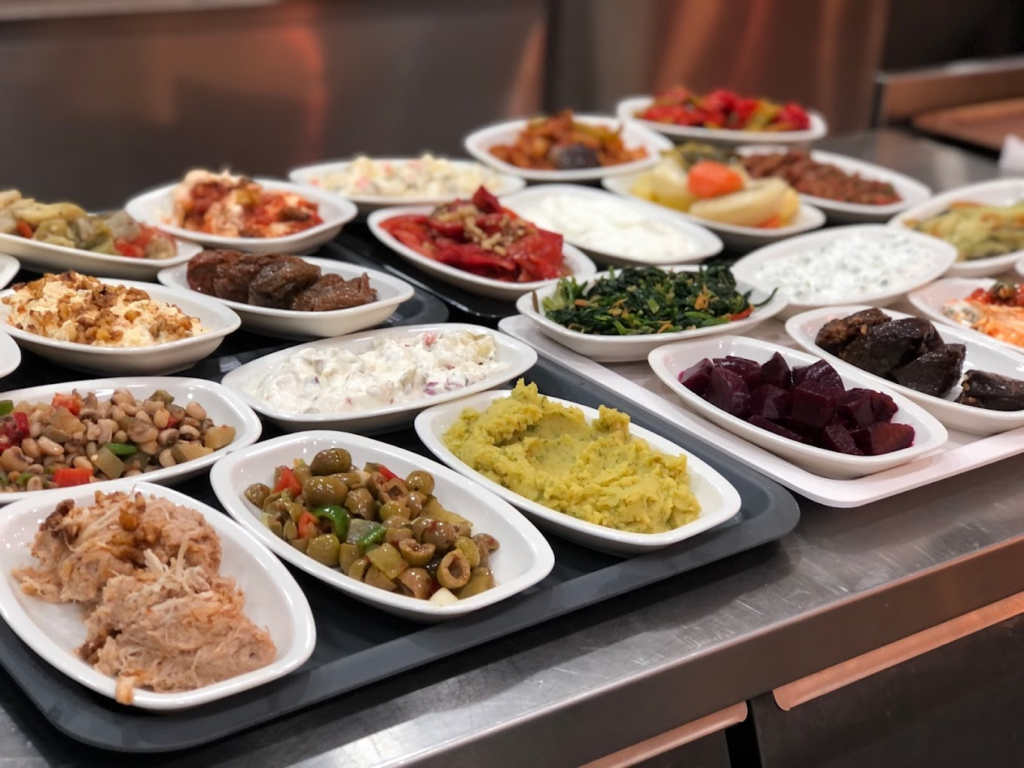 La Kebap Restaurant is a prominent culinary landmark, renowned for its authentic and flavorful dishes inspired by the Middle Eastern culinary tradition. It's situated in a bustling part of the city and frequented by food enthusiasts seeking an authentic kebab experience.
The primary focus of the menu at La Kebap Restaurant is its array of kebab dishes, from classic skewered meats to vegetarian kebab options. The restaurant offers different variations of kebabs, each prepared with distinct marinades and spice blends, encapsulating the essence of Middle Eastern flavors. Additionally, the menu includes a selection of meze (small plates), salads, and regional bread, all served fresh and cooked to perfection. In addition to the mouthwatering food, La Kebap Restaurant also serves traditional Middle Eastern beverages. These include aromatic teas and coffee, offering a refreshing balance to the richly flavored dishes.
Address: Armutalan, Adnan Menderes Cd. No:110, 48706 Marmaris/Muğla, Türkiye
#9 Greasy Spoon Restaurant: Classic Comfort Food, Served with a Smile!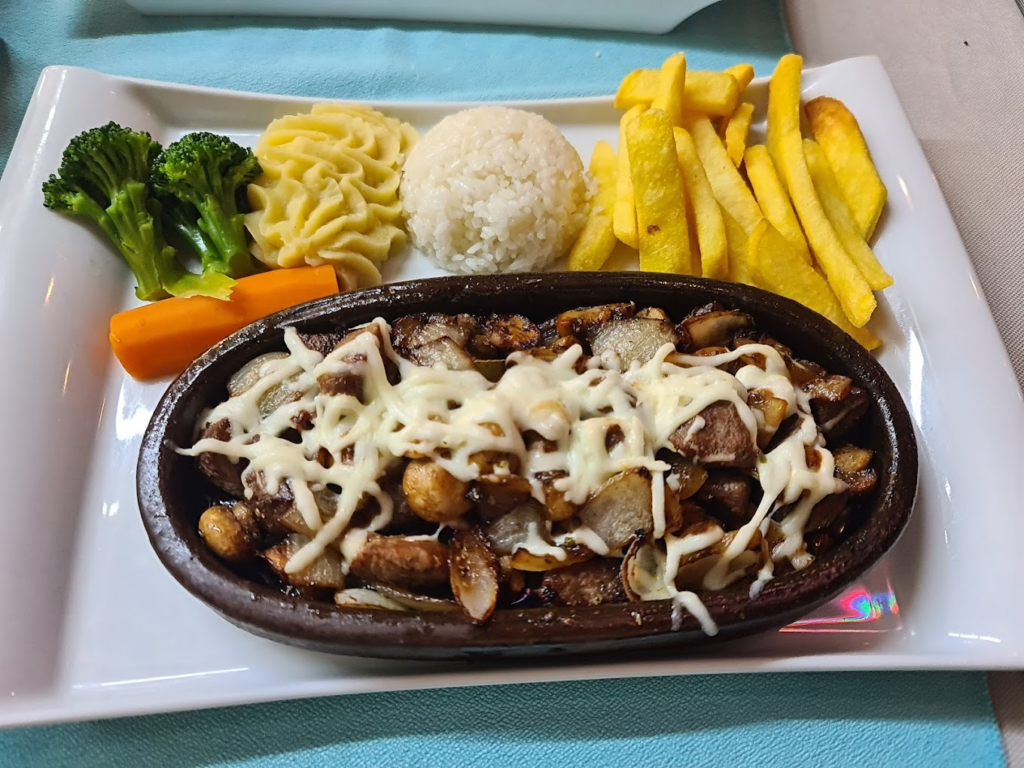 Greasy Spoon Restaurant is a popular eatery known for its classic, comfort food dishes. It's located in the heart of the city, making it a familiar stop for locals and a must-visit for tourists.
The menu at Greasy Spoon Restaurant is characterized by its hearty and flavorful dishes, drawing inspiration from classic diner-style cuisine. Patrons can find a variety of dishes including full breakfasts, juicy burgers, sandwiches, and classic mains like meatloaf and fish and chips. The restaurant also features daily specials that add an element of surprise to the menu. In the true spirit of a diner, Greasy Spoon Restaurant serves an array of homemade pies and desserts. From apple pie to chocolate brownies, there's a sweet treat for every preference.
Address: Armutalan, 138. Sk. No:1 No:1, 48706 Marmaris/Muğla, Türkiye
#10 Piccadilly Restaurant & Bar: A Symphony of Flavors in Every Visit!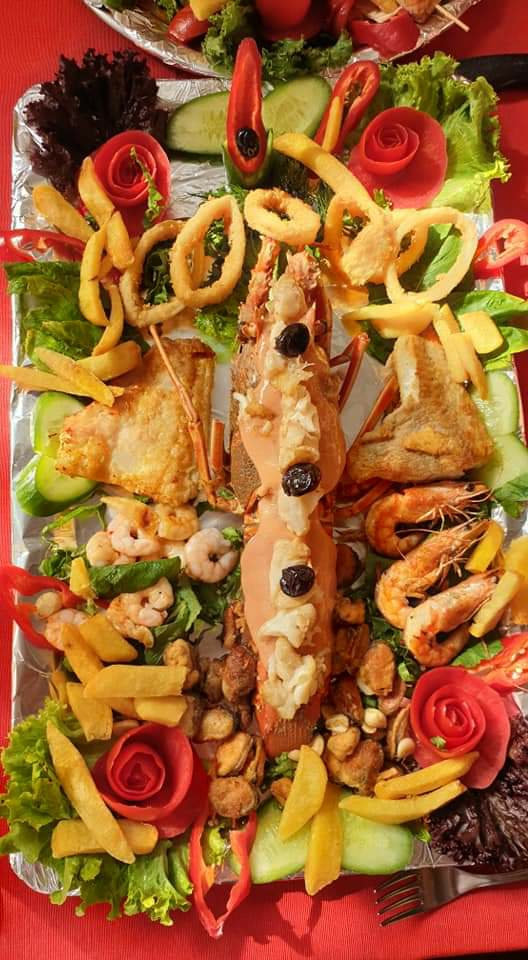 Piccadilly Restaurant & Bar is an established dining locale, recognized for its fusion of traditional and modern culinary creations. It is situated in an active neighborhood of the city, known for its vibrant food scene. The restaurant's menu is a diverse blend of dishes. While it features classic favorites such as steaks and pasta, it also surprises its patrons with its unique twists on traditional fare.
In addition to its meat and fish dishes, Piccadilly Restaurant & Bar also offers a selection of vegetarian dishes, showcasing their commitment to cater to a variety of dietary preferences. Reflecting the lively neighborhood it is situated in, the restaurant has an energetic ambiance, achieved by a combination of contemporary design and comfortable furnishings.
Address: Siteler, 48700, Kemal Seyfettin Elgin Blv. No:80, 48700 Marmaris/Muğla, Türkiye
Conclusion
From the mouthwatering local kebabs to fresh seafood served right by the sea, the city's dining establishments will leave you with fond memories and a longing to return. Whether you're looking for a casual eatery or a sophisticated dining experience, the Marmaris restaurants promise a meal and a truly unforgettable culinary adventure. So, the next time you're in Marmaris, savor the local flavors and soak in the city's vibrant dining culture.