Explore the culinary landscape of Kemer, a charming town nestled along the turquoise coast of Turkey. This picturesque locale is renowned for its diverse array of dining options, ranging from traditional Turkish eateries to sophisticated international cuisine. The gastronomy scene here reflects the rich cultural and historical influences, serving dishes that are an explosion of flavors and aromas.
Kemer's best restaurants not only provide delicious food, but also offer stunning views of the Mediterranean Sea and the majestic Taurus Mountains. This guide will dive into the most reputable and savored dining spots, offering insights into their specialities, atmospheres, and local favorites. So prepare your palate for a journey through Kemer's finest restaurants.
Table of Contents
#1. Kitchen KEMER – Where Exquisite Flavors Embrace Timeless Turkish Traditions.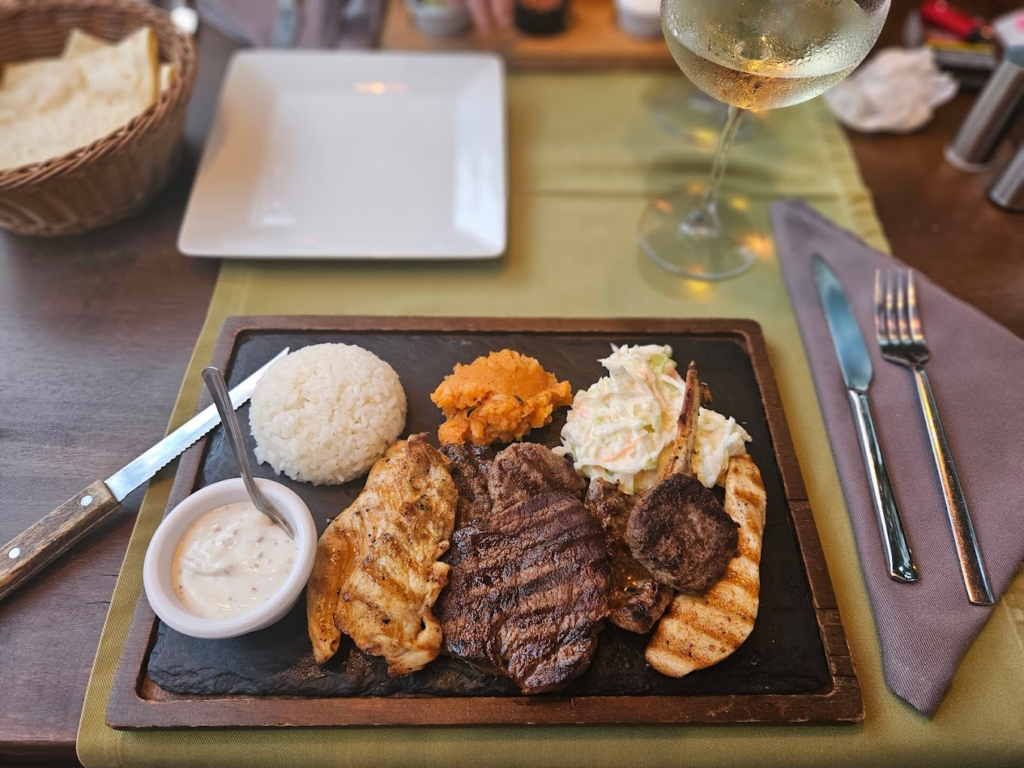 Kitchen KEMER is a restaurant that offers a casual dining experience in a comfortable setting. The menu at Kitchen KEMER features a wide selection of appetizers, main courses, and desserts. Vegetarian and vegan choices are also available to accommodate different dietary preferences. For appetizers, guests can enjoy options like bruschetta, calamari, or various fresh salads. The main course selections include grilled steaks, pasta with different sauces, seafood platters, and chicken dishes.
In addition to the regular menu, Kitchen KEMER may offer daily specials or seasonal dishes, depending on the availability of fresh ingredients.For dessert, the restaurant provides a delightful assortment of sweet treats, such as cakes, ice cream, or traditional desserts.
Address: Merkez, 119. Sk. No:17, 07980 Kemer/Antalya, Türkiye
#2. Cheffy Saray Restaurant Kemer – Culinary Mastery Creates a Royal Dining Experience.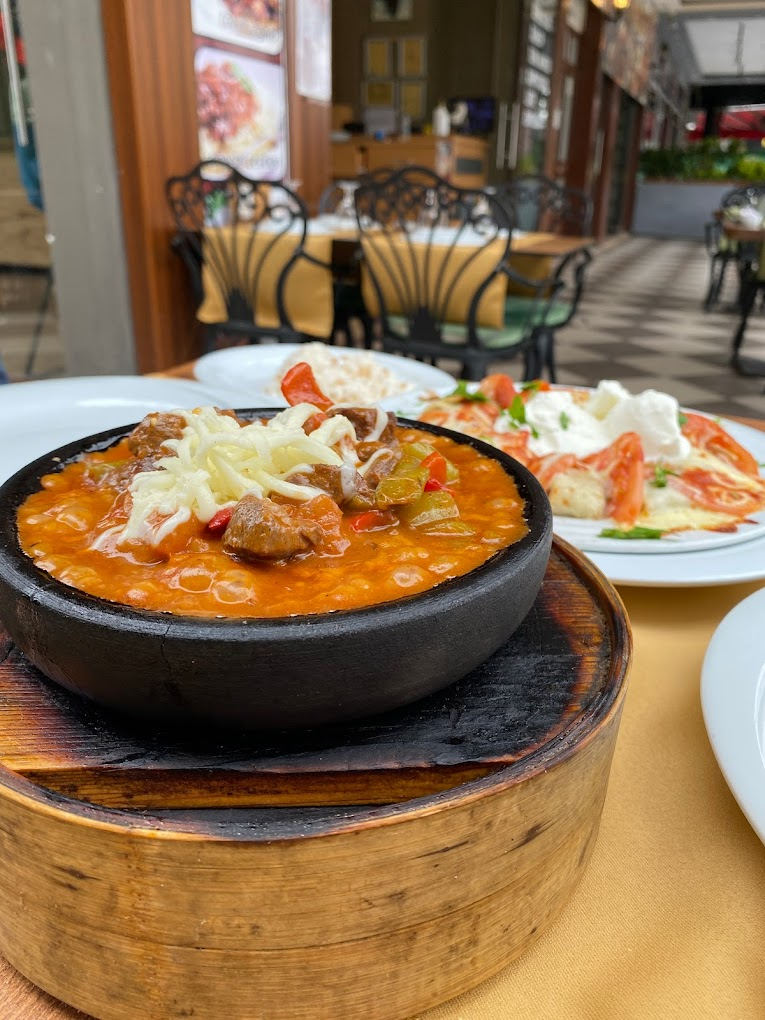 Cheffy Saray Restaurant is a popular dining spot known for its traditional Turkish cuisine with a modern twist. The menu at Cheffy Saray is diverse and extensive, covering a broad range of food preferences.
It offers a variety of meat dishes such as kebabs, lamb shanks, and grilled chicken, all seasoned and prepared in the traditional Turkish style. For seafood lovers, Cheffy Saray does not disappoint. Their menu includes a selection of locally-sourced fish and seafood dishes prepared with fresh Mediterranean ingredients. From grilled seabass to calamari, the offerings are not only fresh but also cooked to perfection.
Cheffy Saray Restaurant also caters to vegetarians and vegans, providing a good selection of plant-based dishes that don't compromise on the rich flavors of Turkish cuisine. Dishes such as stuffed bell peppers, homemade falafel, and various mezes provide excellent options for those seeking non-meat choices.
Address: Merkez, Huzur Apartmanı, Yalı Cd., 07990 Kemer/Antalya, Türkiye
#3. Has Restaurant – Gastronomic Delights Await Your Palate in Every Dish.
Has Restaurant is a popular dining spot in Kemer that offers a delightful culinary experience. It specializes in traditional Turkish cuisine, and its menu features dishes like perfectly cooked flatbreads, succulent meat kebabs, and refreshing shrimp salads. The restaurant is particularly appreciated for these dishes, providing a real taste of Turkish traditions.
Has Restaurant also serves a selection of beverages to complement the meals. Patrons can enjoy a good-quality beer or opt for traditional Turkish tea, which can be a perfect end to a satisfying meal. The restaurant caters to various dietary requirements, offering a selection of international cuisines and maintaining a vegetarian-friendly menu. This ensures a wide range of options for everyone, making Has Restaurant a versatile and welcoming dining place.
Address: Merkez, Huzur Apartmanı, Yalı Cd., 07990 Kemer/Antalya, Türkiye
#4. Pasa Kebap Salonu – Timeless Turkish Kebabs Take You on a Flavorful Journey.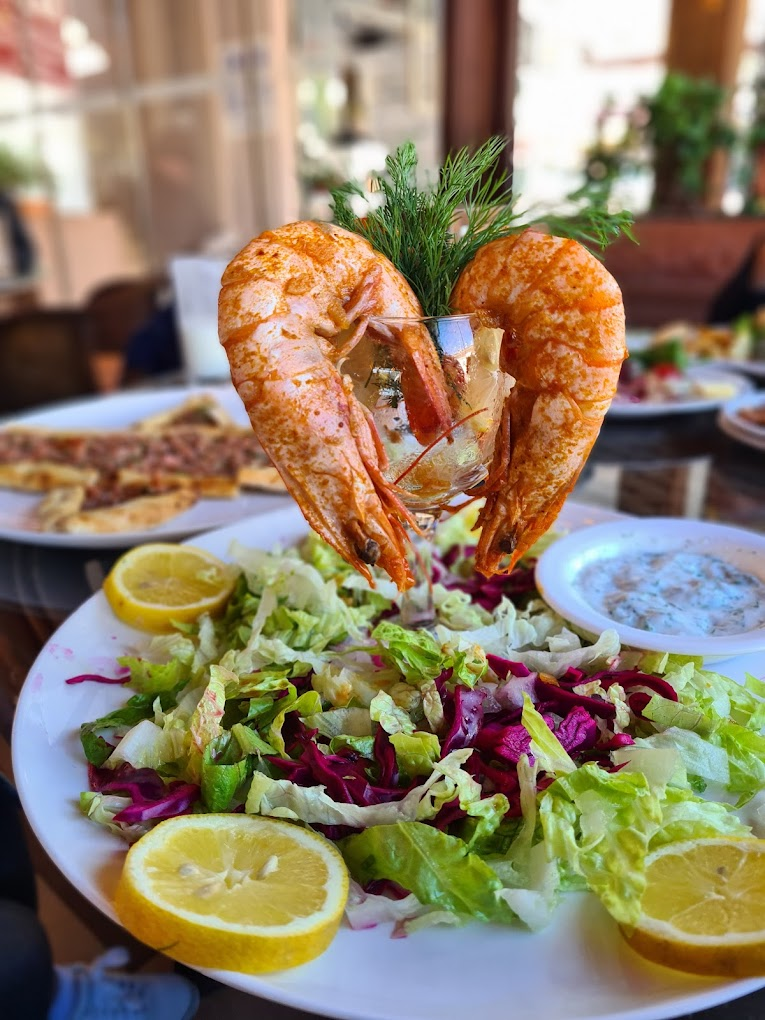 Pasa Kebap Salonu specializes in serving a wide range of kebabs, which are grilled or roasted meats often served with various accompaniments. The menu at Pasa Kebap Salonu is diverse, offering a significant selection of traditional Turkish dishes. Their signature item is the kebap, a dish that involves skewered and grilled meat. The restaurant serves different types of kebaps, including the classic Adana kebap, made with hand-minced meat mixed with chili on a flat wide skewer, and the Urfa kebap, a less spicy version. There's also the shish kebap, made with marinated cubes of meat grilled on a skewer.
Apart from kebabs, the menu also includes other staples of Turkish cuisine. Pides, which are boat-shaped flatbreads topped with different ingredients, are a favorite among patrons. Another popular choice is the lahmacun, a thin piece of dough topped with minced meat, vegetables, and herbs, then baked.
Address: Merkez, Atatürk Cad. No:36, 07990 Kemer/Antalya, Türkiye
#5. Friends Restaurant – Great Food and Warm Hospitality Bring Everyone Together.
Friends Restaurant stands out for its array of international and Turkish dishes. The restaurant offers indoor and outdoor seating, providing diners a welcoming and comfortable atmosphere. For starters, classic appetisers include salads, soups, and bruschettas. The restaurant also serves a selection of Turkish mezes like hummus, tzatziki, and dolma (stuffed vine leaves). Regarding main dishes, Friends Restaurant offers a diverse array of options. There are classic Turkish dishes like kebabs, including the lamb shish kebab and chicken shish kebab, grilled to perfection and served with rice or bread.
Apart from the local fare, the restaurant also offers a variety of international cuisine. Pasta dishes, like spaghetti Bolognese or carbonara, are on the menu, as well as pizzas with various toppings. There are also burgers and steaks for those craving Western dishes.
Address: MERKEZ M LİMAN C 28/A, 07130 Kemer/Antalya, Türkiye
#6. Can'im Kebap – Irresistible Flavors Make Every Bite an Affectionate Delight.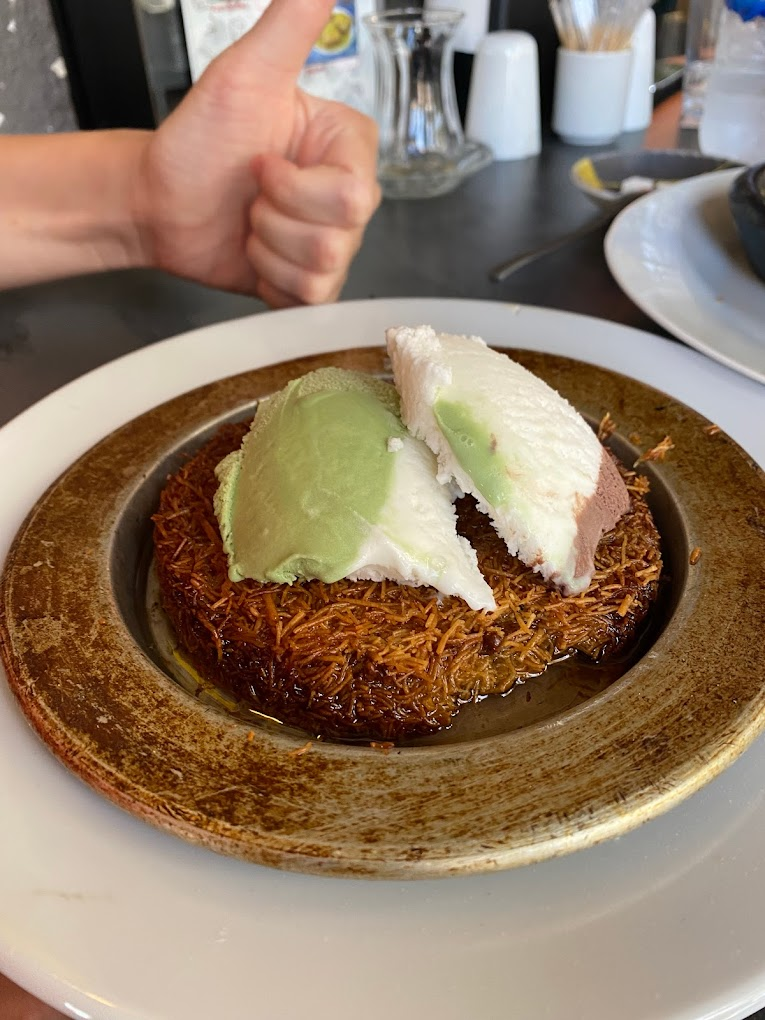 Can'im Kebap, a dining spot well-regarded for its emphasis on kebabs, offers patrons a taste of authentic Turkish cuisine. Kebabs take center stage on the menu. Customers can savor classics like the Adana kebab, a fiery mixture of hand-minced meat with red peppers, and the more subtly flavored Urfa kebab, which uses the same minced meat without heat. Can'im Kebap doesn't limit itself to kebabs. The menu also features other Turkish favorites like pide, a type of Turkish pizza, and lahmacun, a thin flatbread topped with minced meat and spices.
In the dessert department, Can'im Kebap does not disappoint. Turkish delights like baklava, a sweet pastry layered with nuts and soaked in syrup, and kunefe, a warm cheese-filled dessert topped with crushed pistachios, are available to end the meal on a sweet note.
Address: Merkez, 121. Sk. No:2, 07990 Kemer/Antalya, Türkiye
#7. Monte Kemer Restaurant – Where Exquisite Cuisine Reaches New Heights of Delight.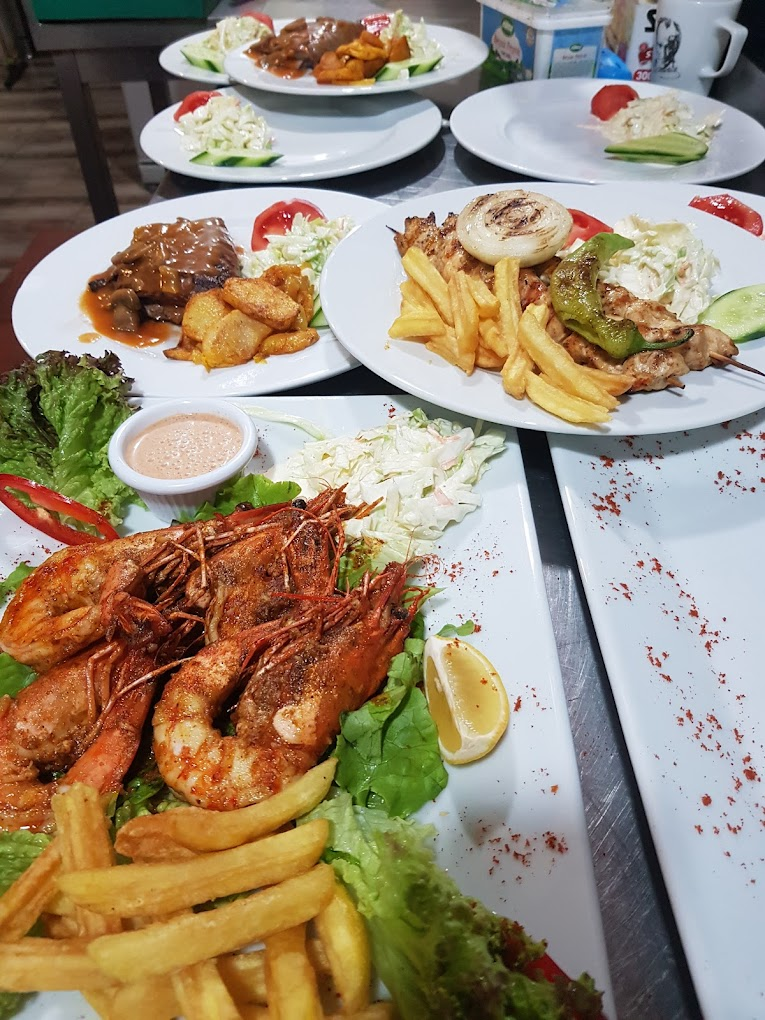 Monte Kemer Restaurant is known for its fusion of traditional Turkish and Mediterranean cuisines. The menu showcases a range of Turkish classics with a twist in terms of main dishes. This includes a variety of kebabs with unique marinades and accompaniments that amplify the flavor of the high-quality meats. There are also traditional dishes such as moussaka and dolma, stuffed vegetables that have been given a gourmet makeover.
Seafood also features prominently on the menu at Monte Kemer, reflecting the restaurant's Mediterranean influences. Dishes such as grilled sea bass, calamari, and shrimp casserole offer a taste of the sea, prepared with a careful balance of herbs and spices that highlight the freshness of the ingredients.
Vegetarian-friendly options are not left out at Monte Kemer. There are several plant-based dishes available, from hearty vegetable stews to flavorful grain-based dishes.
Address: Merkez, 125. Sk. No: 58, 07980 Kemer/Antalya, Türkiye
#8. Baykal Restaurant – Treasures from the Depths of Tradition Awaken Your Senses.
A hub of traditional Turkish cuisine, Baykal Restaurant offers an array of authentic dishes prepared with a dedication to preserving local flavors. Nestled in a picturesque setting, the restaurant's appeal extends beyond its cuisine, encompassing a welcoming atmosphere and heartfelt hospitality.
The menu is a comprehensive representation of Turkey's rich culinary landscape. It includes a variety of kebabs, prepared with various types of marinated and grilled meats. Notable mentions include the classic Adana kebab, known for its spicy flavor, and the Ali Nazik kebab, a special dish of grilled lamb served over a bed of eggplant puree.
Alongside kebabs, the restaurant serves other traditional Turkish dishes like the hearty manti, a type of Turkish dumpling, and the ever-popular pide, often likened to Turkish pizza. Seafood enthusiasts will also find a selection of fresh fish and seafood dishes, reflective of Turkey's vast coastline.
Address: Merkez, Yalı Cd. 6 / A, 07980 Kemer/Antalya, Türkiye
#9.Kemer Pide – Authentic Turkish Flavors Take You on a Savory Journey.
Kemer Pide Restaurant is known for its specialized focus on 'pide', a popular Turkish dish often compared to pizza. This eatery has carved out a niche for itself, offering a menu that largely features different pide variations, showcasing this Turkish classic's versatility and depth.
The menu at Kemer Pide Restaurant includes an array of pide options. You'll find classic cheese pides, ones topped with spinach or ground meat, and others that showcase a mixture of cheese, vegetables, and meats. Some pides might also feature traditional Turkish sausage, known as 'sucuk', or spicy minced meat, known as 'kiyma'. Along with pides, the restaurant serves a selection of other Turkish dishes. There are meze starters to begin the meal, traditional soups, and a variety of grilled meat dishes. However, the pide remains the show's star at Kemer Pide Restaurant.
Address: Yeni Mahalle, 489. Sk. No:2/40, 07980 Kemer/Antalya, Türkiye
#10. Mouna Restaurant & Lounge – Exquisite Cuisine Meets Elegance and Unforgettable Moments.
Mouna Restaurant & Lounge is a dining establishment that combines a relaxed lounge atmosphere with a rich culinary experience. The venue offers a diverse selection of dishes, creating an eclectic blend of international and local flavors that cater to a wide range of taste preferences.
The menu at Mouna Restaurant & Lounge encompasses a range of starters, main courses, and desserts, allowing diners to experience a complete meal from appetizers to sweet finishes. Starters might include classic options like soup and salad and unique creations inspired by global cuisines. The main course selection is expansive, featuring a variety of meat, poultry, seafood, and vegetarian dishes. You can expect a blend of internationally recognized recipes and local culinary traditions in these offerings, catering to both the adventurous foodie and those seeking comfort in familiar tastes.
Address: Merkez, 179. Sk. 3/1, 07980 Kemer/Antalya, Türkiye
#11. BELLA'S kitchen Restaurant Kemer – Taste of Home and Culinary Passion Blend Beautifully.
Bella's Kitchen Restaurant in Kemer is a place where you can enjoy both international and traditional Turkish cuisines. They serve various starters, main courses, and desserts catering to the adventurous and the comfort-seeking food lover. Turkish culinary traditions are well represented, with dishes like kebabs, dolma (stuffed grape leaves), and mezze platters. You can also find an array of seafood options, a nod to Kemer's seaside location.
The international selection is equally impressive, featuring Italian pasta dishes, American-style burgers, and French-inspired desserts. The menu includes vegetarian and vegan options, ensuring inclusivity for different dietary preferences and needs. To accompany the meals, Bella's Kitchen offers a variety of beverages, from traditional Turkish tea and coffee to a selection of local and international wines.
Address: Merkez, Yalı Cd. no:2/C, 07980 Kemer/Antalya, Türkiye
Conclusion
Kemer's dynamic restaurant scene is as captivating as its stunning landscapes, reflecting the area's rich cultural heritage and diverse influences. Whether savoring traditional Turkish delicacies or indulging in international cuisine, the dining experience in Kemer transcends the ordinary. Its top-notch restaurants present a unique blend of exquisite flavors, warm hospitality, and spectacular views, making every meal memorable. No visit to this beautiful coastal town is complete without exploring its culinary delights.