Discover the culinary delights of Kas, a charming coastal town nestled along Turkey's picturesque Mediterranean coastline. This guide invites you to explore the 12 Best Restaurants in Kas, each offering a unique and exquisite dining experience. Whether you're a connoisseur of Turkish cuisine or seeking international flavours, these restaurants cater to diverse tastes.
From mouthwatering seafood to tantalising mezes and fusion delights, Kas has something to delight every palate. Indulge in the freshest ingredients, expertly prepared dishes, and a welcoming ambience that embodies the town's vibrant culture. Join us on a culinary journey through Kas, where the fusion of flavours and the beauty of the coastal setting combine to create an unforgettable dining experience.
Best Restaurants in Kas
#1. Cinarlar Pizza Garden: Savor the Slice of Heaven!
Cinarlar Pizza Garden" is a restaurant located in Kas. It is best known for its pizza offerings but also has an array of other dishes that represent a blend of Mediterranean and Italian cuisines. They offer various pizzas with an extensive selection of toppings, allowing patrons to customise them. Whether you prefer a classic Margherita, a loaded Veggie Supreme, or even a Seafood Special with local ingredients, there's a pizza for everyone's palate. Each pizza is made to order and cooked in a traditional wood-fired oven, giving it a unique, authentic taste.
In addition to its pizza, Cinarlar Pizza Garden also has a range of pasta dishes. Options range from traditional spaghetti bolognese to more adventurous seafood linguine. There's a nice balance of meat-based, vegetarian, and seafood pasta dishes to cater to diverse dietary preferences. For dessert, the restaurant provides a choice of classic Italian desserts like tiramisu and panna cotta, as well as some local Turkish delights.
Address: Andifli, İbrahim Serin Cd. no 10, 07580 Kaş/Antalya, Türkiye
#2. Cafe Corner Restaurant: Where Culinary Delights Meet Cozy Ambiance!
As a cafe-restaurant, the menu at Cafe Corner Restaurant is quite diverse, catering to a variety of food preferences and meal times. They serve breakfast, lunch, and dinner, offering a wide range of dishes encapsulating local Turkish cuisine and international favourites.
Lunch and dinner menus at Cafe Corner are quite comprehensive. Patrons can find a selection of hearty soups, fresh salads, and an array of appetisers such as calamari and meze platters, which showcase a variety of small dishes typically served with flatbread. The restaurant offers a variety of sandwiches and burgers for those seeking familiar, comfort-style foods. Main dishes include a mix of local specialities, such as kebabs and grilled seafood, and international dishes like pasta and steak.
Address: Andifli, İbrahim Serin Cd. No:20, 07580 Kaş/Antalya, Türkiye
#3. Naturel: Embrace Freshness, Savor Life's Bounty!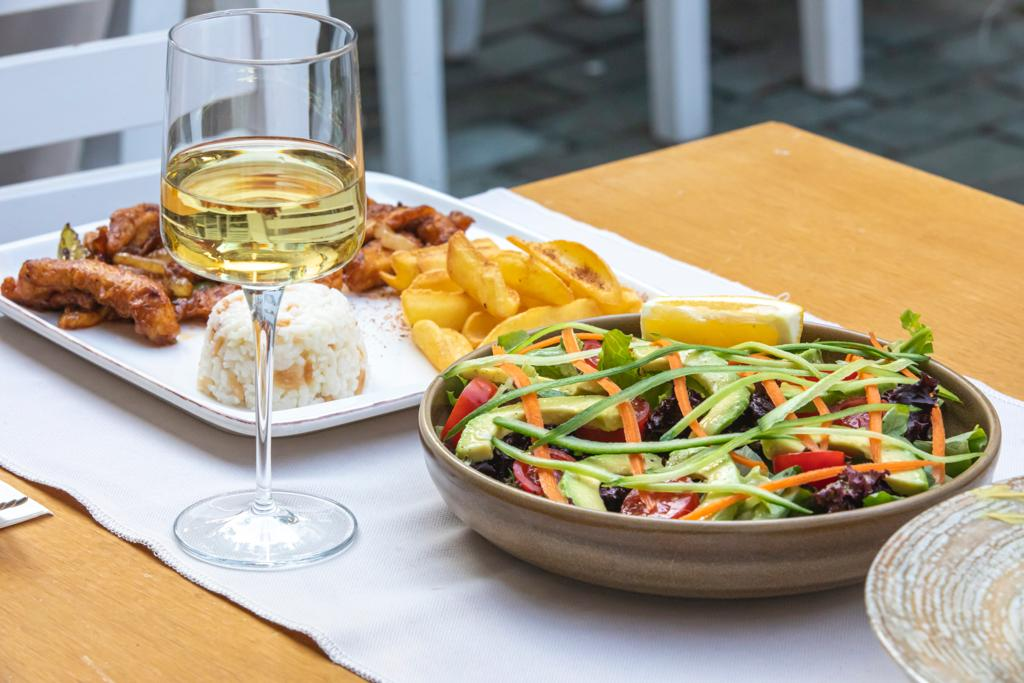 Naturel Restaurant is a dining destination situated in the heart of Kaş, Uzun Çarşı. The menu at Naturel Kas revolves around dishes inspired by Mediterranean and Turkish cuisines, emphasizing locally sourced produce and seasonal ingredients. For starters, the restaurant serves a variety of fresh salads featuring vibrant vegetables, herbs, and fruits. These salads are often complemented with local olive oil and traditional Turkish dressings.
The main courses at Naturel Kas showcase a range of seafood options, including grilled fish, calamari, and prawns. The seafood is sourced from local fishermen, ensuring the dishes are as fresh as possible. There are also delicious options for meat lovers, such as tender lamb chops and succulent chicken dishes, often prepared with aromatic herbs and spices. Vegetarian and vegan guests are well catered for with a selection of plant-based dishes, including stuffed peppers, eggplant moussaka, and vegetable kebabs.
Address: Uzunçarşı Gürsoy Sokak No:6, Kas 07580 Türkiye
#4. Ally's Restaurant: Where Flavors and Friendship Unite!"
At Ally's Restaurant Kas, diners are treated to an authentic culinary journey through the Mediterranean region. The menu at Ally's Restaurant Kas is thoughtfully curated to cater to a wide range of tastes and dietary preferences. For those craving classic Mediterranean delights, the menu boasts a variety of savoury dishes like creamy hummus, crispy falafel, and refreshing tabbouleh. Meat lovers can indulge in succulent grilled meats, while seafood enthusiasts can savour delectable seafood options.
A notable aspect of Ally's Restaurant Kas is its dedication to providing diverse vegetarian dishes. These flavorful options showcase the best plant-based ingredients, ensuring every guest can find something to suit their palate.
Beyond the main courses, the restaurant's menu features a delectable assortment of salads and appetisers, all expertly crafted to complement the main dishes and offer a well-rounded dining experience.
Address: Cumhuriyet MeydanI No:13 Andifli, Gürsoy Sok, Kas 07580 Turkiye
#5. Müpptela Ocakbaşı: Indulge in a Fiery Feast of Turkish Delights!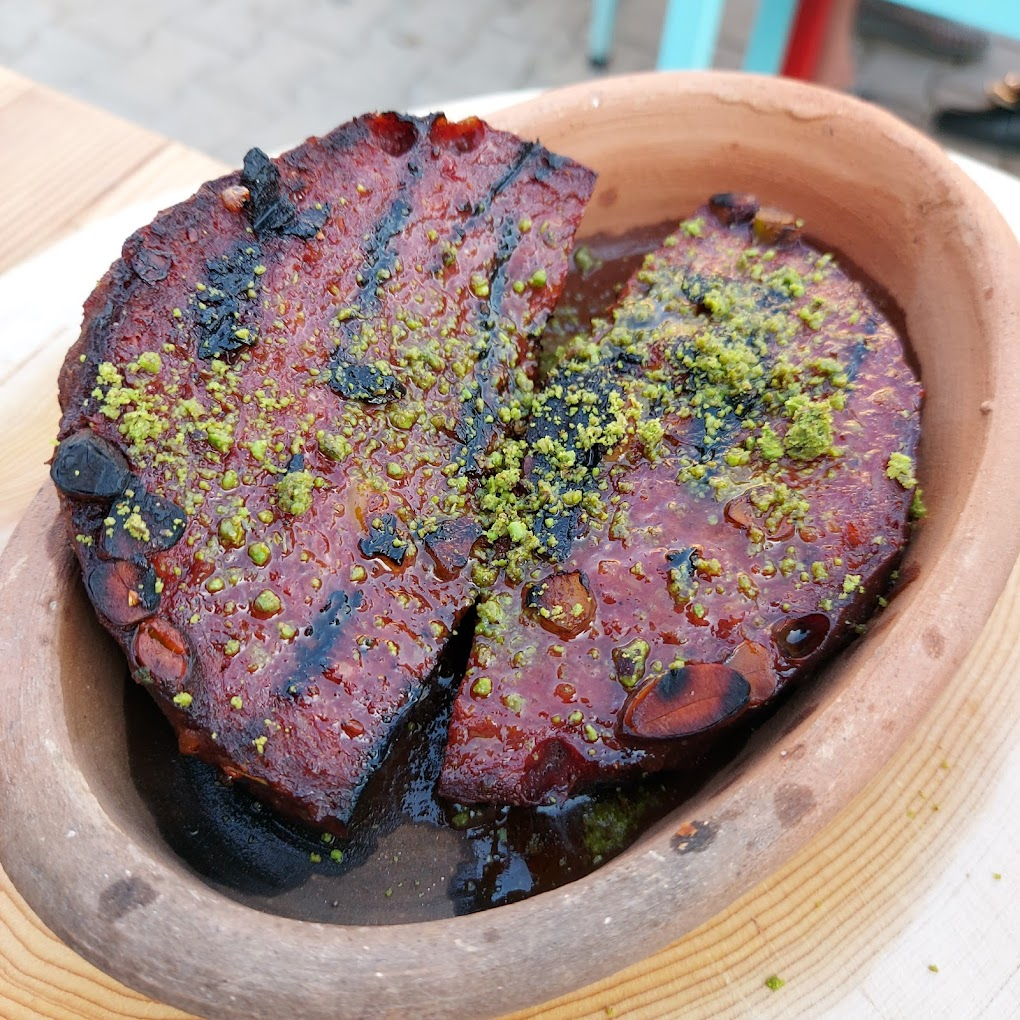 Müpptela Ocakbaşı is an authentic Turkish restaurant known for its "ocakbaşı" style of cooking. Situated in a central location, it offers a genuine taste of Turkish cuisine. The restaurant's speciality is grilled dishes prepared on open charcoal grills, which infuse a distinct smoky flavour into the food.
The menu boasts an array of kebabs, ranging from tender lamb, and succulent chicken, to flavorful beef, appealing to meat enthusiasts. Additionally, they cater to vegetarians with grilled vegetable platters and stuffed peppers. The meal begins with delightful mezes (appetisers), including ezme, cacık, and haydari, providing a delightful start to the dining experience. The restaurant offers a warm and inviting ambience, making it a popular choice for both locals and tourists seeking an authentic taste of Turkish cuisine in a friendly setting.
Address: Andifli, İlkokul Sk. No:17 D:1, 07580 Kaş/Antalya, Türkiye
#6. Öz Nazilli Restoran: Where Authentic Flavors of Nazilli Come to Life!
Öz Nazilli Restoran is a charming dining establishment that showcases the flavours of Turkish cuisine with a focus on the town of Nazilli. The menu at Öz Nazilli Restoran features a diverse range of authentic Turkish dishes, highlighting the region's culinary heritage. Customers can indulge in various mouthwatering kebabs, freshly prepared with the finest ingredients and traditional cooking techniques.
The restaurant offers a selection of appetisers, salads, and mezes that perfectly complement the main courses. Additionally, Öz Nazilli Restaurant serves hearty and flavorful soups and vegetarian dishes to cater to various preferences. Öz Nazilli Restaurant provides a delightful setting to enjoy Turkish cuisine's rich and aromatic flavours, making it a popular destination for those seeking an authentic taste of Nazilli's culinary delights.
Address: Andifli, Atatürk Blv., 07580 Kaş/Antalya, Türkiye
#7. Ora Kebap: Savor the Timeless Charms of Turkish Kebabs!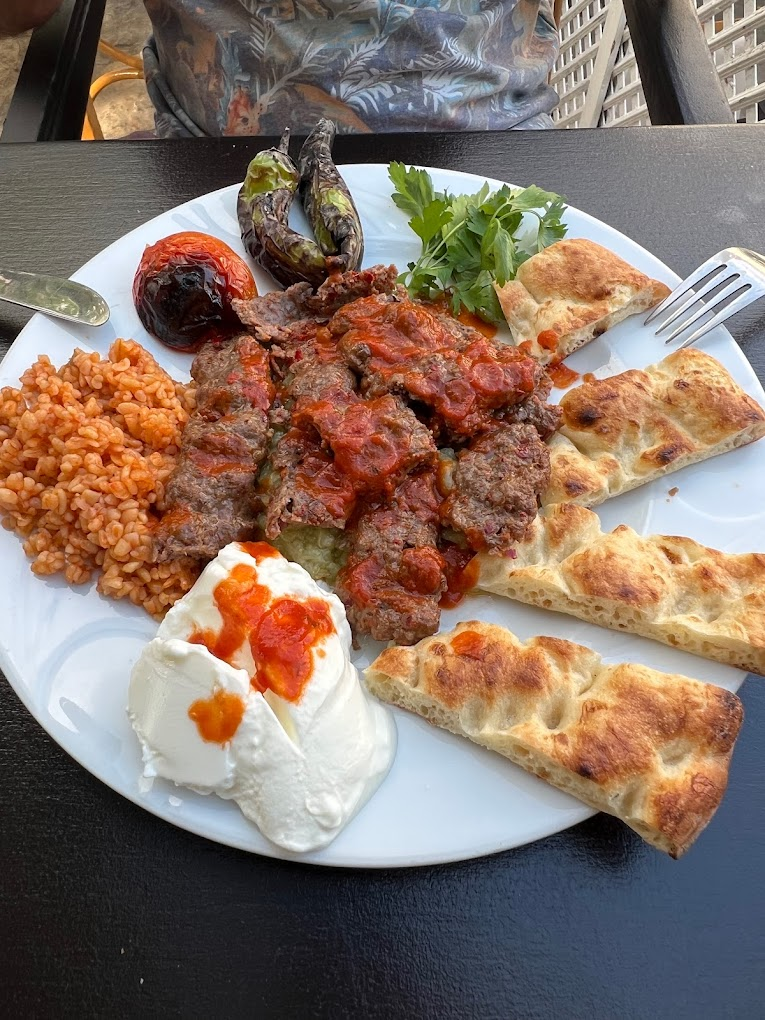 Ora Kebap Kas is a Turkish kebab restaurant located in the scenic town of Kas. The restaurant's menu showcases a variety of mouthwatering kebabs prepared with traditional Turkish recipes and using high-quality ingredients. Options include tender lamb, juicy chicken, and flavorful beef kebabs, each perfectly cooked.
Alongside kebabs, Ora Kebap Kas offers a selection of appetisers such as hummus, baba ganoush, and tabbouleh, providing a delightful start to the meal. Main course options include hearty rice or bulgur pilaf, fresh salads, and homemade flatbreads. With its warm and welcoming ambience, Ora Kebap Kas is an ideal place to savour the essence of Turkish culinary delights.
Address: Andifli, 07580 Kaş/Antalya, Türkiye
#8. Kaş Gurme Falafel: Elevate Your Taste Experience with Artisanal Falafel Delights!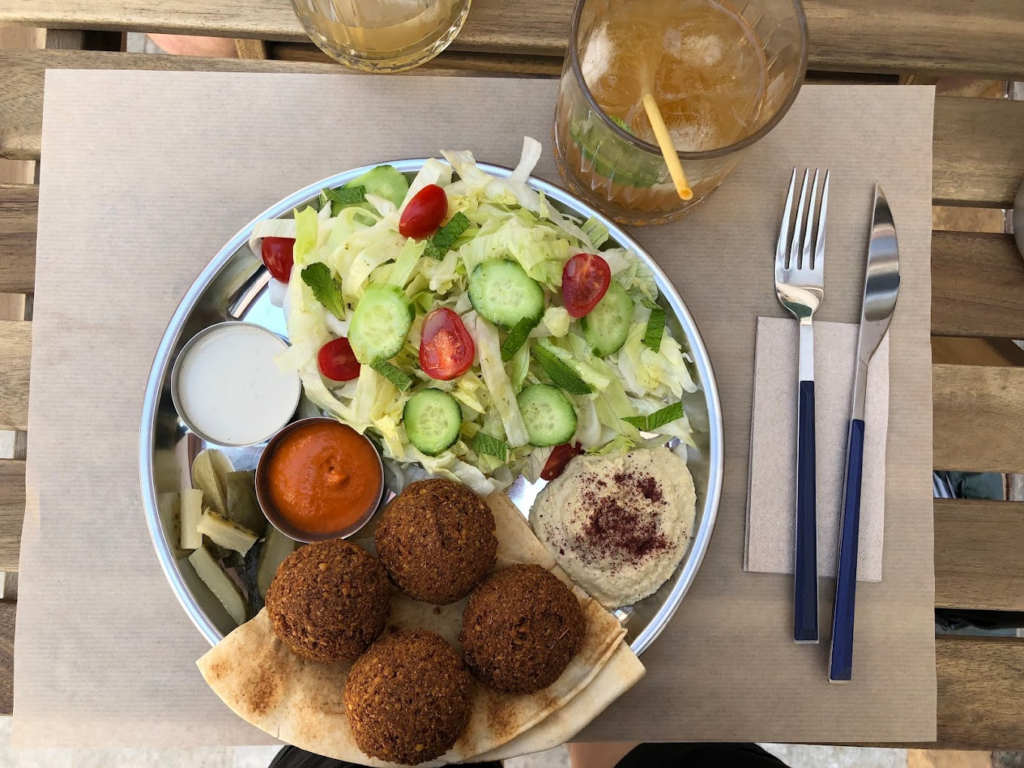 Kaş Gurme Falafel is a restaurant specialising in Middle Eastern cuisine, particularly falafel. It is located in the city's heart and offers a casual dining experience focusing on flavorful and authentic dishes. The restaurant's menu mainly concerns falafel, a popular vegetarian dish made from ground chickpeas and spices deep-fried to perfection. Customers can enjoy a variety of falafel options, including traditional falafel wraps and platters served with pita bread, fresh salads, and a selection of sauces.
Apart from falafel, the menu also features complementary Middle Eastern dishes, such as hummus, baba ganoush, and tabbouleh. With its simple yet inviting ambience and a menu catering to meat lovers and vegetarians, Kaş Gurme Falafel offers a delightful taste of the Middle East.
Address: Andifli Mahallesi çukurbağlılar-2 sokak no:3/A Merkezdeki büyük Muhtar marketin ara sokağındayız., Kas 07580 Türkiye
#9. Voyn Meyhane: A Captivating Tavern of Tastes and Traditions!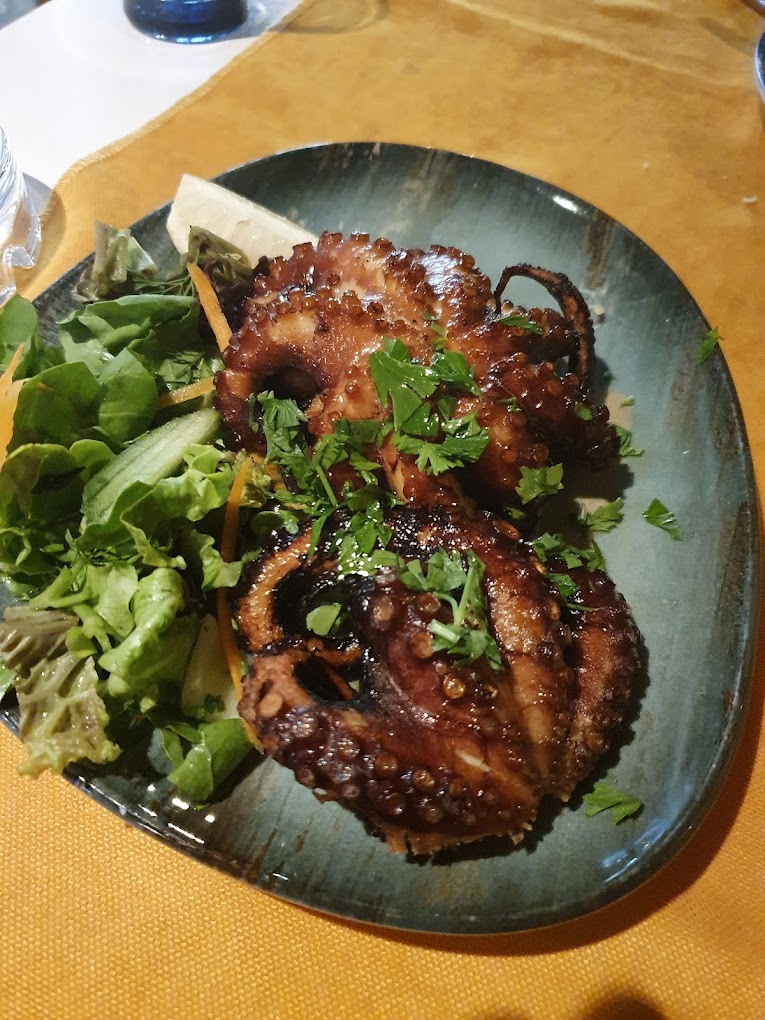 Voyn Meyhane is known for serving traditional Turkish cuisine, with a particular focus on meze (appetisers) and grilled dishes. The menu at Voyn Meyhane features an array of delicious meze options, ranging from classic favourites like hummus, tabbouleh, and stuffed grape leaves to more unique offerings such as eggplant salad and Turkish meatballs. These mezes are perfect for sharing and provide a flavorful start to the dining experience.
As for the main course selections, the restaurant takes pride in its expertly grilled meats. Diners can enjoy a variety of kebabs, including lamb, chicken, and beef, all marinated and cooked to perfection. Additionally, seafood enthusiasts will find a selection of fresh fish options available. Complementing the main courses are various sides, such as rice pilaf, grilled vegetables, and refreshing salads. To round off the meal, guests can indulge in a selection of traditional desserts, such as baklava or Turkish delight.
Address: Andifli, Hükümet Cd., 07580 Kaş/Antalya, Türkiye
Conclusion
Kas, a coastal town cherished by food enthusiasts, enchants with its culinary wonders and natural beauty. The 12 Best Restaurants in Kas redefine gastronomy, harmoniously blending traditional Turkish flavours and innovative fusions. Beyond the delectable dishes, each restaurant exudes warm hospitality, embodying Kas's vibrant culture. Whether dining romantically by the sea or joyfully with friends, the experience celebrates life's simplest pleasures. With heartfelt appreciation for the dedication and passion behind every dish, we bid farewell to this culinary adventure. Those fortunate to dine in Kas will carry cherished memories and an irresistible longing to return to this gastronomic haven, where flavours and ambiance create an unforgettable journey.