Dalaman, a beautiful town in southwestern Turkey, is a culinary treasure trove that extends far beyond its renowned landscapes and azure waters. From cozy, family-run eateries serving homemade delicacies, to high-end establishments where culinary innovation shines, dining in Dalaman is a delightful journey of tastes, smells, and experiences. The richness of the local produce, the passion for hearty, flavorful food, and the warm Turkish hospitality combine to make every meal in Dalaman a memorable experience. Whether you're craving fresh seafood, perfectly grilled meats, flavorful vegetables, or decadent desserts, Dalaman's restaurant scene is sure to satisfy.
Table of Contents
Best Restaurants in Dalaman
#1 Experience a Fusion of Flavors at Agora Restaurant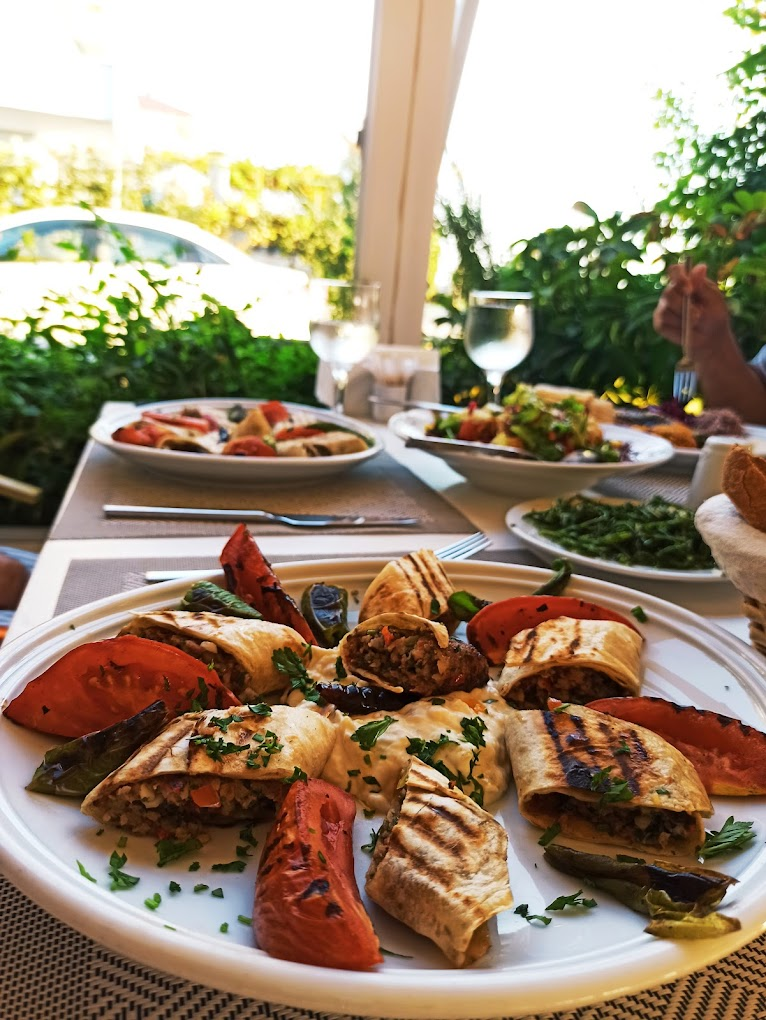 Agora Restaurant is a dining spot noted for its strong connection to the traditional flavors and techniques of classical Greek cuisine. It has created a reputation for delivering authentic dishes that transport patrons straight to the heart of Greece with every bite.
The menu at Agora is rich in variety and full of dishes that embody the essence of Mediterranean cooking. Seafood is a prominent component, with fresh catches prepared in ways that respect and enhance their natural flavors. The restaurant is particularly acclaimed for its grilled octopus and prawns.
Meat lovers can also find a range of offerings at Agora. From succulent lamb dishes to authentic Greek gyros, the quality of their meats is reflected in their taste. Another distinctive aspect of Agora's menu is their selection of meze, small plates meant for sharing, which include classic Greek appetizers such as spanakopita and tzatziki.
Address: Ege, D555, 48770 Dalaman/Muğla, Türkiye
#2 Çınar Restaurant and Garden Grove: Relish the Serenity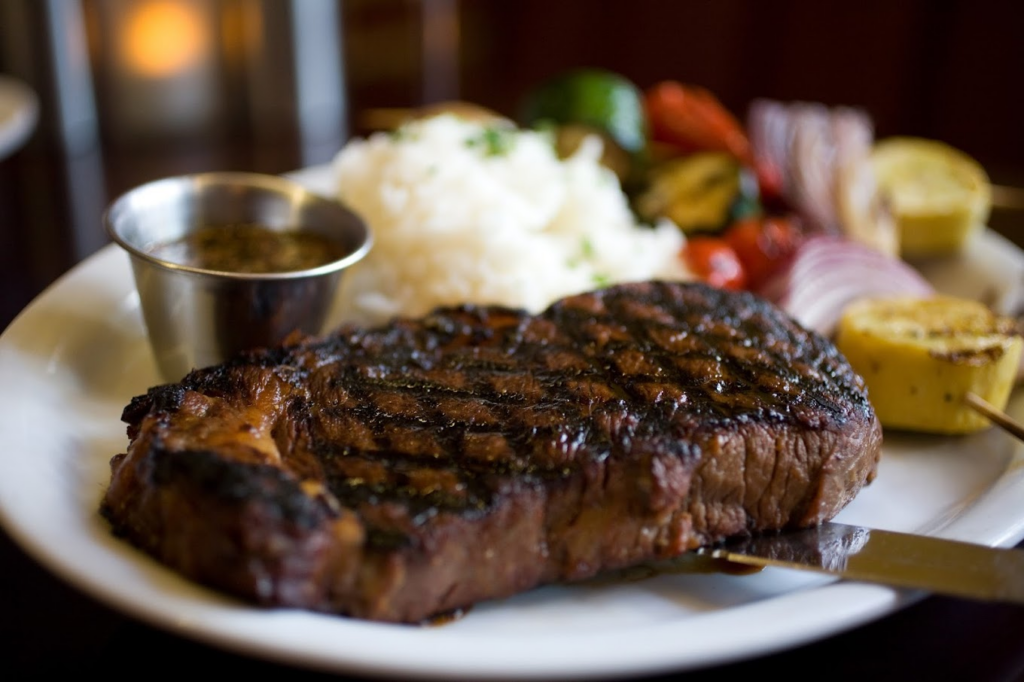 Çınar Restaurant and Garden Grove is a dining establishment that offers customers a pleasant and relaxed atmosphere. It combines a restaurant and a garden area, providing a unique setting for diners to enjoy their meals.
The restaurant serves a diverse selection of dishes from various cuisines, catering to different tastes and preferences. The menu features a range of appetizers, main courses, and desserts, ensuring something for everyone.
At Çınar Restaurant and Garden Grove, customers can expect to find a variety of dishes, including both vegetarian and non-vegetarian options. The focus is on offering fresh and flavorful food, emphasizing using quality ingredients in their preparations.
Address: Şerefler, 48770 Dalaman/Muğla, Türkiye
#3 Indulge in Tradition: Meşhur Akhisar Köftecisi Hasan Usta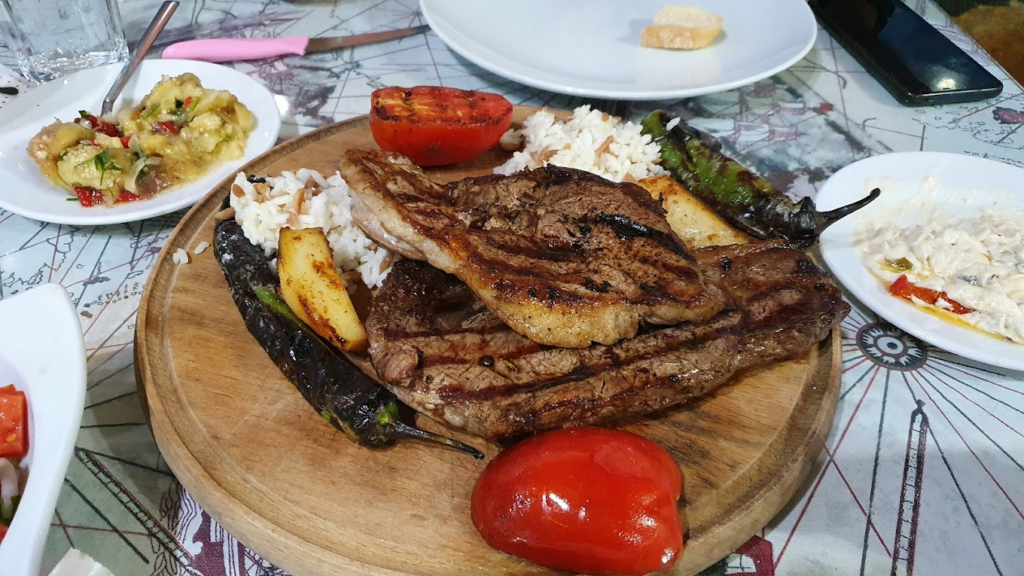 Meşhur Akhisar Köftecisi Hasan Usta is renowned for its signature dish – Akhisar Köfte. This traditional Turkish delicacy consists of juicy and flavorful meatballs, typically made from a mix of high-quality ground beef and lamb, seasoned with a blend of spices.
The Akhisar Köfte is known for its unique preparation method, where the meat is carefully hand-kneaded to achieve the perfect texture and taste. These succulent meatballs are then grilled or cooked on a flat-top grill, enhancing their rich flavor. Served with freshly baked Turkish bread, a side of crispy salad, and sometimes accompanied by grilled vegetables or yogurt, this dish promises a satisfying and authentic culinary experience.
Meşhur Akhisar Köftecisi Hasan Usta takes pride in preserving the traditional recipe, ensuring that each bite of their Akhisar Köfte remains true to its origins. As a result, the restaurant has gained a well-deserved reputation among locals and visitors who seek to savor the authentic taste of Turkish köfte.
Address: Karaçalı, İnönü Cd., 48770 Dalaman/Muğla, Türkiye
#4 Celebrate the Sea's Bounty: Dalaman Fish Restaurant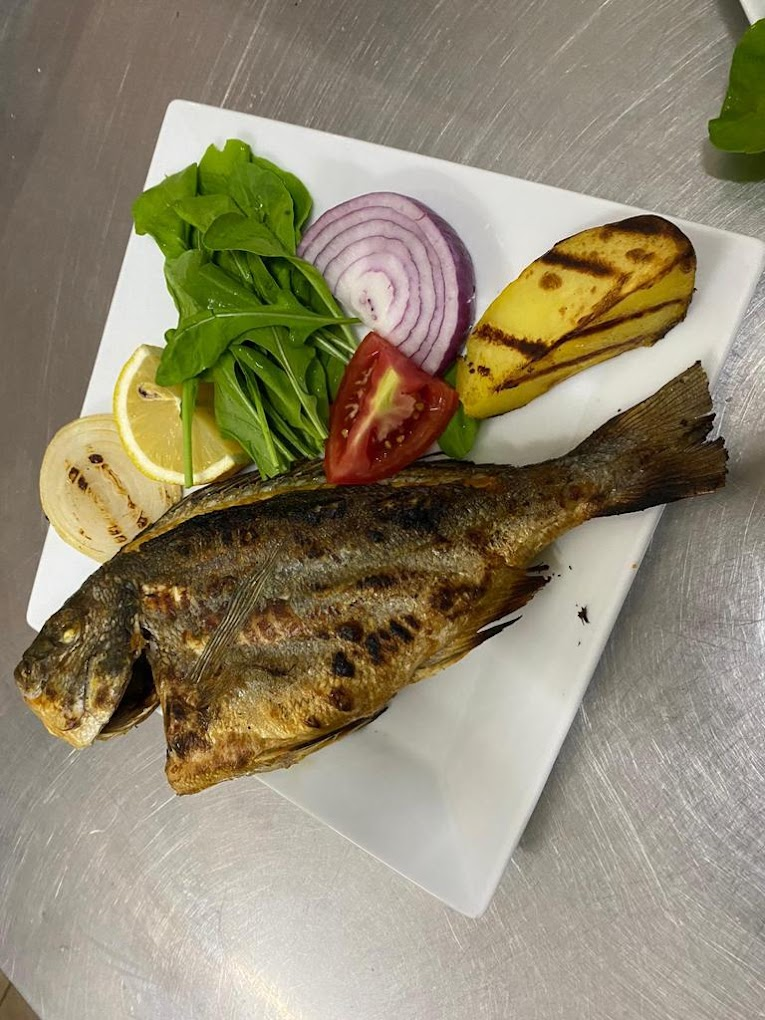 Celebrate the Sea's Bounty" is a seafood restaurant offering a diverse selection of freshly sourced dishes from the ocean. The menu includes a variety of seafood options such as grilled prawns, lobster tails, calamari, and mussels, all prepared by skilled chefs to preserve the natural flavors.
The restaurant's ambiance reflects a coastal theme, creating a tranquil setting for guests to enjoy their meals. The sound of waves adds to the dining experience, providing a relaxing atmosphere. Whether you are a seafood enthusiast or simply curious to explore new flavors, "Celebrate the Sea's Bounty" provides a culinary journey centered around the treasures of the sea.
Address: Karaçalı, Ömer Musa Siva Cd. 4.Sokak NO:7/B, 48770 Dalaman/Muğla, Türkiye
#5 Dalaman Anne Lezzetleri (D.A.L Kafe Restoran)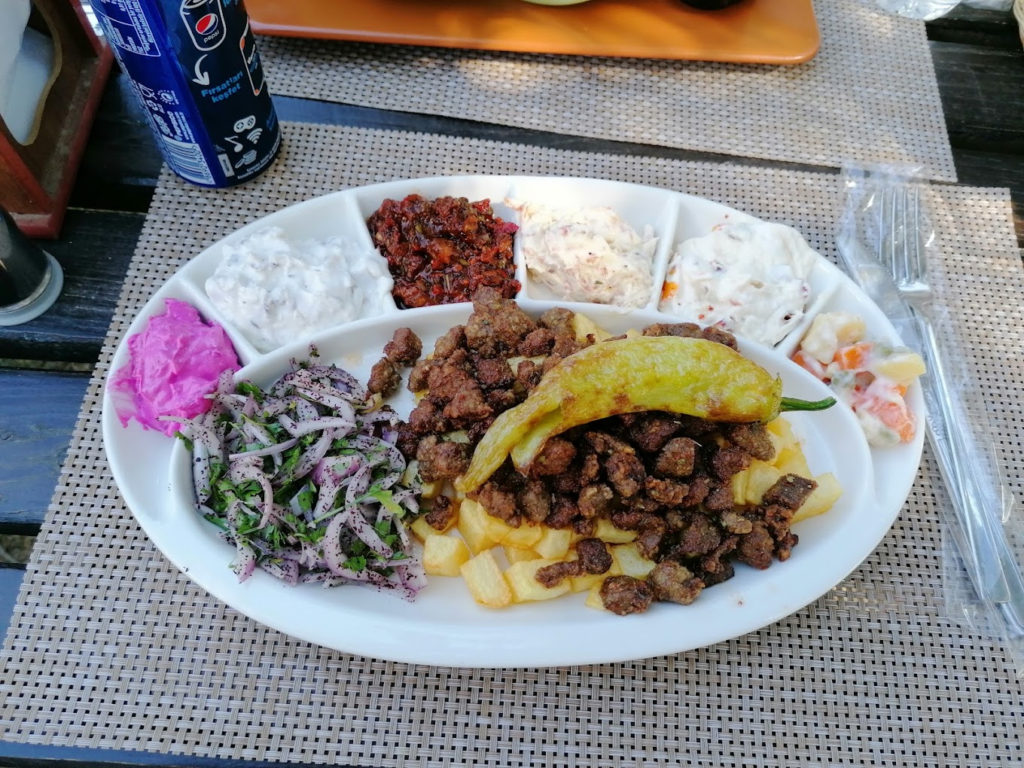 At D.A.L Kafe Restoran, the menu is a delightful blend of regional flavors and comforting dishes. From savory stews and hearty casseroles to fragrant pilafs and succulent grilled meats, each plate is a testament to the love and care put into the preparation.
The ambiance exudes a warm and welcoming atmosphere, reminiscent of a cozy family kitchen. Whether you're dining alone, with friends, or with family, the restaurant's friendly staff ensures a pleasant experience, making you feel right at home.
Address: Gürköy, merkez sok no:22, 48770 Dalaman/Muğla, Türkiye
#6 Quality Meets Tradition: Yaman Et Kasap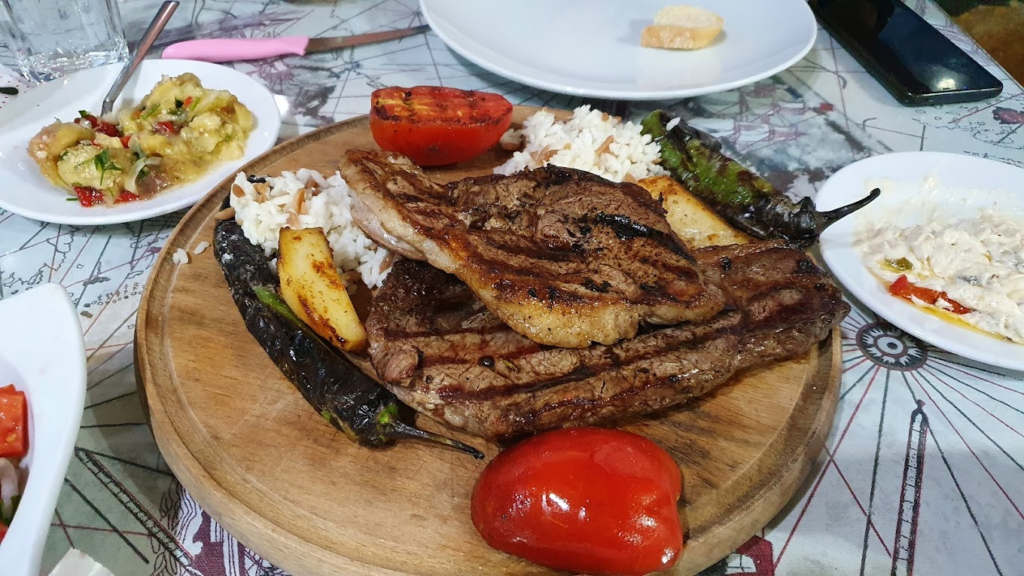 Yaman Et Kasap is a butcher shop that specializes in high-quality meats. With a focus on providing premium cuts and fresh products, Yaman Et Kasap has become a go-to destination for meat enthusiasts.
At Yaman Et Kasap, customers can find a diverse selection of meats, including various cuts of beef, lamb, poultry, and more. The shop takes pride in sourcing its meats from reputable suppliers, ensuring the highest quality standards. In addition to offering a wide range of meats, Yaman Et Kasap provides personalized service to cater to individual preferences. The knowledgeable staff can assist customers with their selections and offer cooking tips and advice.
Address: Karaçalı, Atatürk 12. Sk. No:5, 48770 Dalaman/Muğla, Türkiye
#7 Relax and Dine: Alinda Cafe & Restaurant, Your Culinary Retreat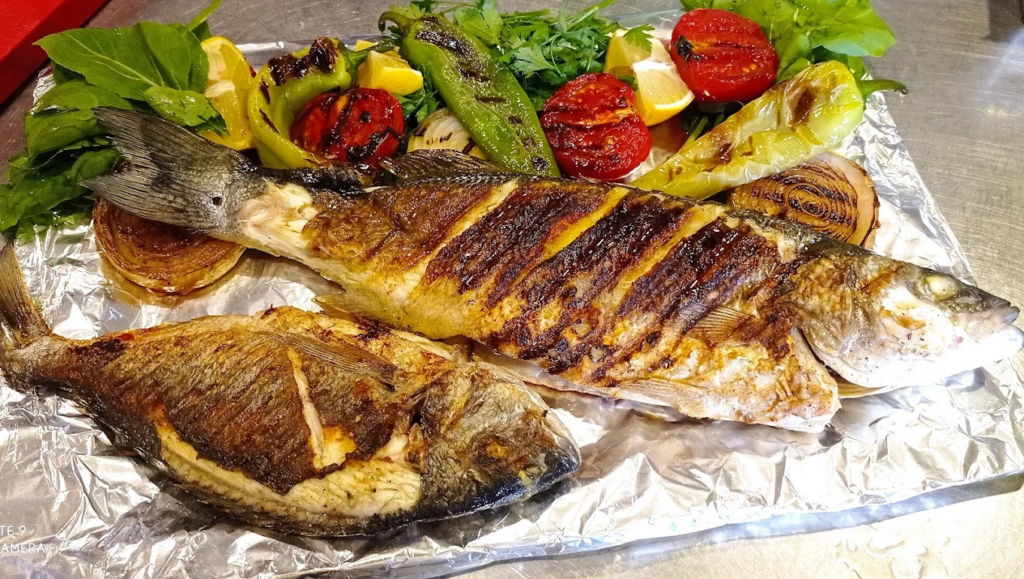 Alinda Cafe & Restaurant is a charming dining establishment that offers a delightful combination of café-style ambiance and a diverse restaurant menu. Located in a welcoming setting, this cafe and restaurant provides a versatile dining experience for its patrons.
The menu at Alinda Cafe & Restaurant boasts a variety of dishes, ranging from light and appetizing café fare, such as sandwiches, salads, and pastries, to more substantial options like pasta, grilled meats, and seafood. The café area exudes a cozy and inviting atmosphere, making it an ideal spot to relax with friends or simply enjoy a moment of solitude with a cup of coffee and a delightful treat.
Address: Ege, Celal Bayar Cd., 48770 Dalaman/Muğla, Türkiye
#8 Exquisite Tastes Await: Shaza Restaurant, Your Gateway to Culinary Delight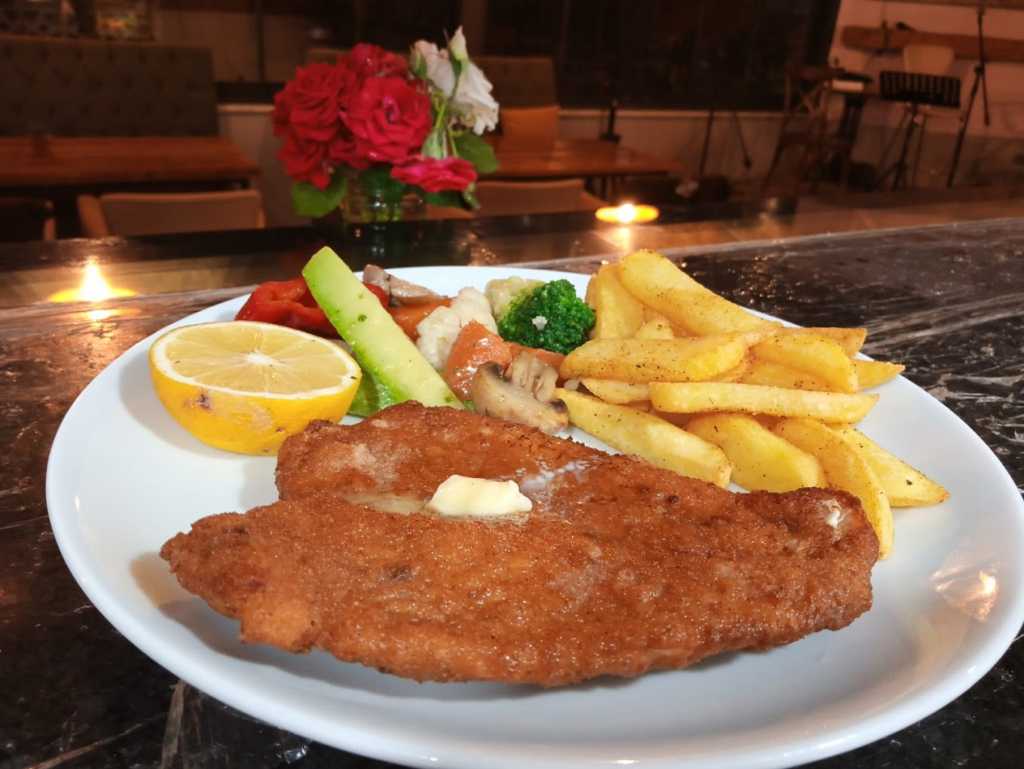 Shaza Restaurant is an inviting dining establishment that promises an exquisite culinary journey through the flavors of the Middle East. Nestled in a warm and welcoming setting, this restaurant invites guests to savor the rich and diverse cuisine of the region.
The menu at Shaza Restaurant features a wide selection of traditional Middle Eastern dishes, each thoughtfully prepared to capture the essence of the region's culinary heritage. From flavorful kebabs and aromatic rice pilafs to savory stews and mouthwatering mezze, the restaurant offers a tempting array of options to satisfy various palates.
Address: Merkez, Atatürk Cad. No:152, 48770 Dalaman/Muğla, Türkiye
#9 Feast Your Senses: Nar Cafe Restaurant – A Canvas of Flavors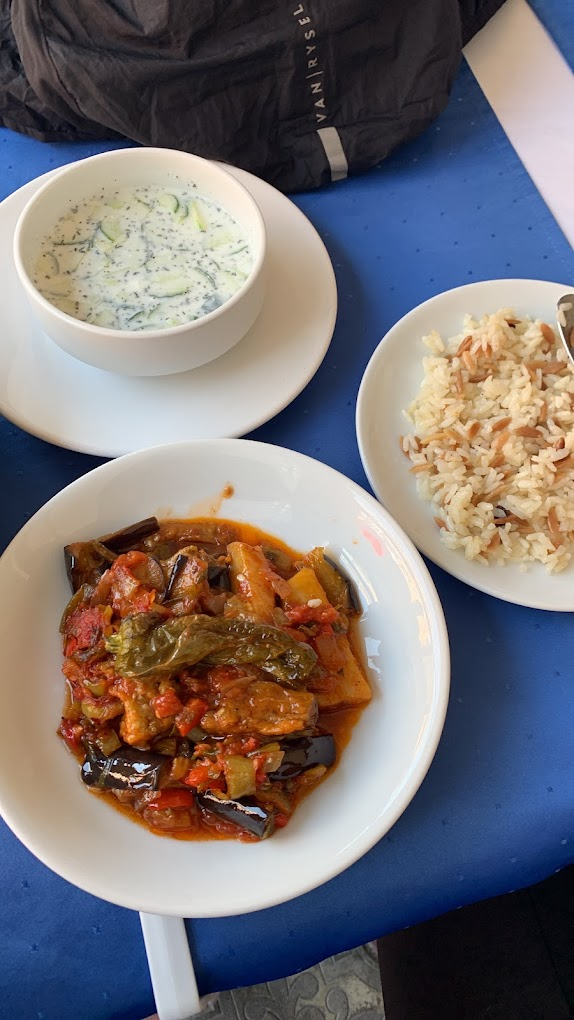 At Nar Cafe Restaurant, prepare to tantalize your taste buds with a delightful array of culinary creations. The menu offers a rich tapestry of flavors, blending international influences in a fusion of gastronomic delights.
Start your culinary adventure with a refreshing appetizer, such as a zesty Mediterranean salad with fresh herbs and tangy dressing. For the main course, savor the harmonious fusion of Asian and Italian cuisines with a delectable teriyaki-infused pizza topped with succulent grilled chicken and a medley of vegetables. For those seeking comfort, the chef's special pasta dish tantalizes the palate with perfectly cooked al dente pasta smothered in a creamy, fragrant tomato sauce, garnished with fresh basil leaves.
Address: MAH. NO.52, Atatürk Cad., 48770 Muğla, Türkiye
#10 Fuel Your Palate: Ateşbazefendi Dalaman, Where Passion Meets Cuisine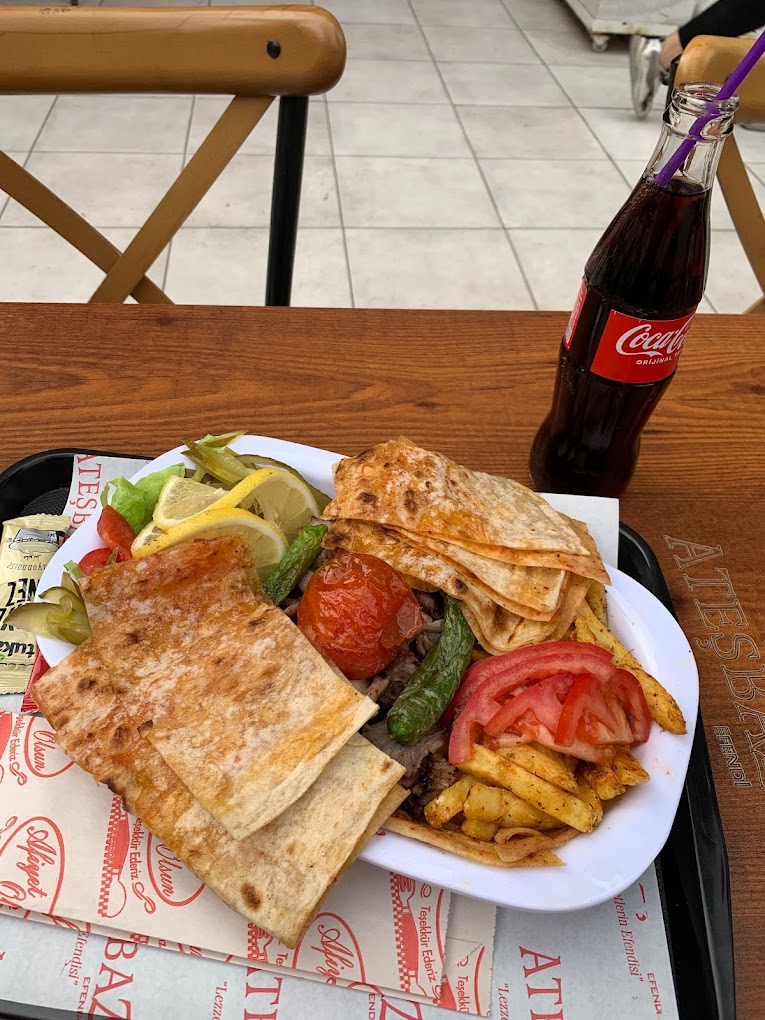 Ateşbazefendi Dalaman is a restaurant in the heart of Dalaman known for its authentic Turkish dishes. The menu offers a variety of traditional options like kebabs, stews, mezes, and rice pilafs. From tender kebabs and hearty stews to flavorful mezes and aromatic rice pilafs, the restaurant caters to both meat lovers and vegetarians with its diverse offerings.
They use fresh, locally sourced ingredients to ensure quality and flavor. The restaurant has a warm and welcoming atmosphere, making it a great place to dine with family and friends. If you're looking for genuine Turkish cuisine, Ateşbazefendi Dalaman is a must-visit spot.
Address: Merkez, Cumhuriyet Cad. No:7, 48770 Dalaman/Muğla, Türkiye
Conclusion
As our culinary journey through Dalaman ends, it becomes evident that the city's vibrant gastronomic landscape offers something for everyone. With an array of options that range from traditional Turkish eateries to modern dining establishments, Dalaman is a true food lover's paradise. It's not just about the freshness of the local produce, the mastery of preparation, or even the vast selection of dishes on offer. It's about the experience – the warm hospitality, the rich flavors, and the celebration of culture through food.