Bodrum, a jewel of the Aegean Sea, is not only a stunning Turkish peninsula known for its white-washed houses, ancient ruins, and azure waters, but also a veritable culinary paradise. Over the years, this vibrant city has cultivated a delectable dining scene that draws food lovers from all corners of the globe. Our guide to the best restaurants in Bodrum will take you on a mouth-watering journey through this Mediterranean gastronomic wonderland. We'll unveil hidden gems tucked away in its enchanting streets, as well as renowned dining establishments where spectacular views meet exquisite dishes.
Best Restaurants in Bodrum
#1 Otantik Ocakbaşı : Indulge in Timeless Flavors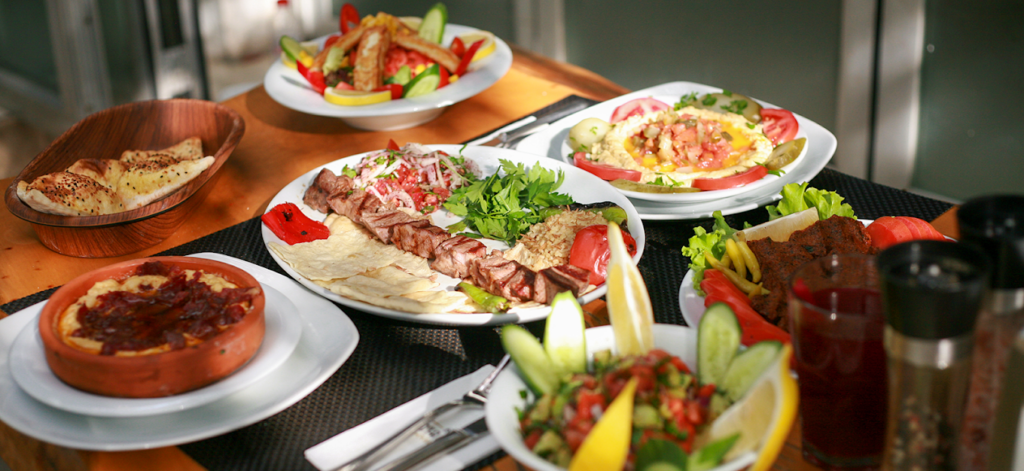 Otantik Ocakbaşı is a restaurant located in the heart of the city that specializes in traditional Ocakbaşı cuisine, offering a blend of timeless flavors. This establishment is known for its method of cooking, where dishes are usually prepared over an open grill, also known as an 'ocakbasi'.
The menu of #1 Otantik Ocakbaşı is extensive and focuses mainly on a variety of meat dishes, including kebabs, skewers, and roasted vegetables, although there are also options for vegetarians. The food is praised for its authenticity, quality ingredients, and robust flavors, which have been passed down through generations.
Address: Çarşı, Atatürk Cd. No:46, 48400 Bodrum/Muğla, Türkiye
#2 Sultan bahçe Restaurant: Embark on a Culinary Journey fit for Royalty at Sultan Bahçe Restaurant!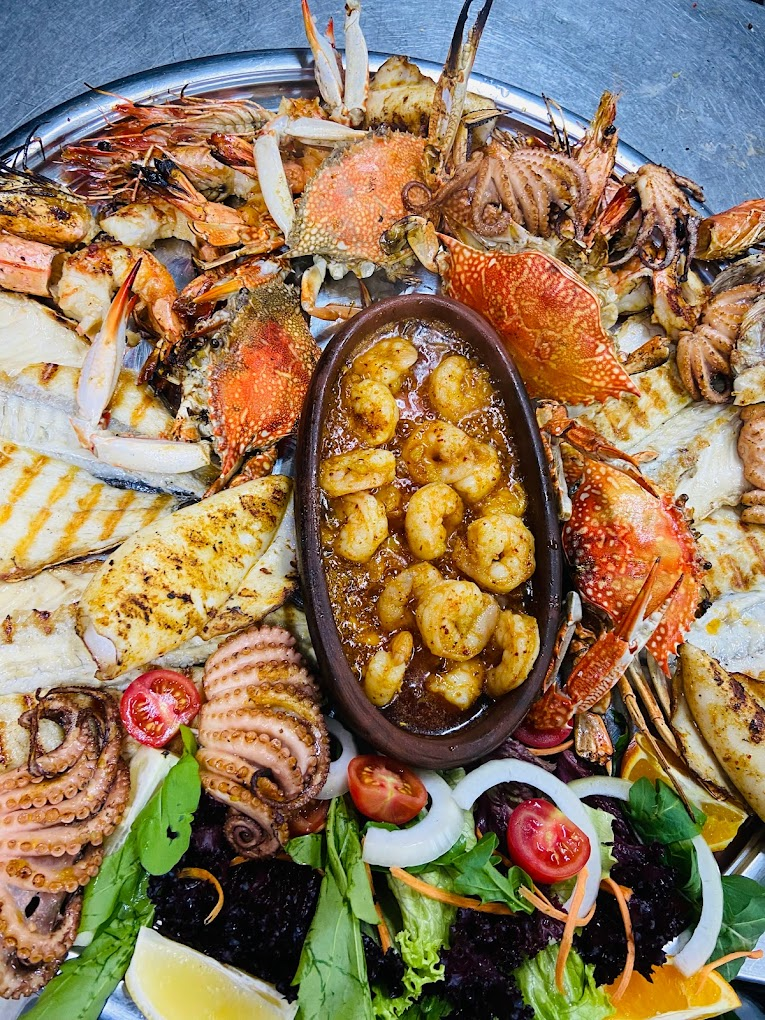 Sultan Bahçe Restaurant is a unique dining establishment known for its exquisite selection of Mediterranean and Ottoman cuisine. Situated in a serene garden setting, the restaurant seeks to emulate the luxurious dining experiences of the Ottoman Sultans.
The menu at Sultan Bahçe Restaurant is a journey through the vibrant, multifaceted world of Mediterranean food, with a particular focus on Turkish and Ottoman culinary traditions. Customers can expect to find a range of dishes, from flavorful mezes (appetizers) and hearty main courses to mouthwatering desserts. Signature dishes at Sultan Bahçe often include slow-cooked lamb, seasoned with a unique blend of spices and herbs, and grilled seafood, all freshly sourced and prepared. Vegetarians also have plenty of choices, with a selection of dishes featuring locally grown produce and traditional ingredients like bulgur wheat, lentils, and an array of fresh vegetables.
Sultan Bahçe Restaurant further distinguishes itself with its traditional Turkish breakfasts, an array of dishes that include fresh bread, olives, cheese, honey, and eggs prepared in various ways. It is an indulgent, leisurely way to start the day, much appreciated by locals and tourists alike.
Address: Umurça, Derviş Görgün Cd. No:43, 48470 Bodrum/Muğla, Türkiye
#3 Levant Ocakbaşı: Savor the Essence of Levantine Cuisine!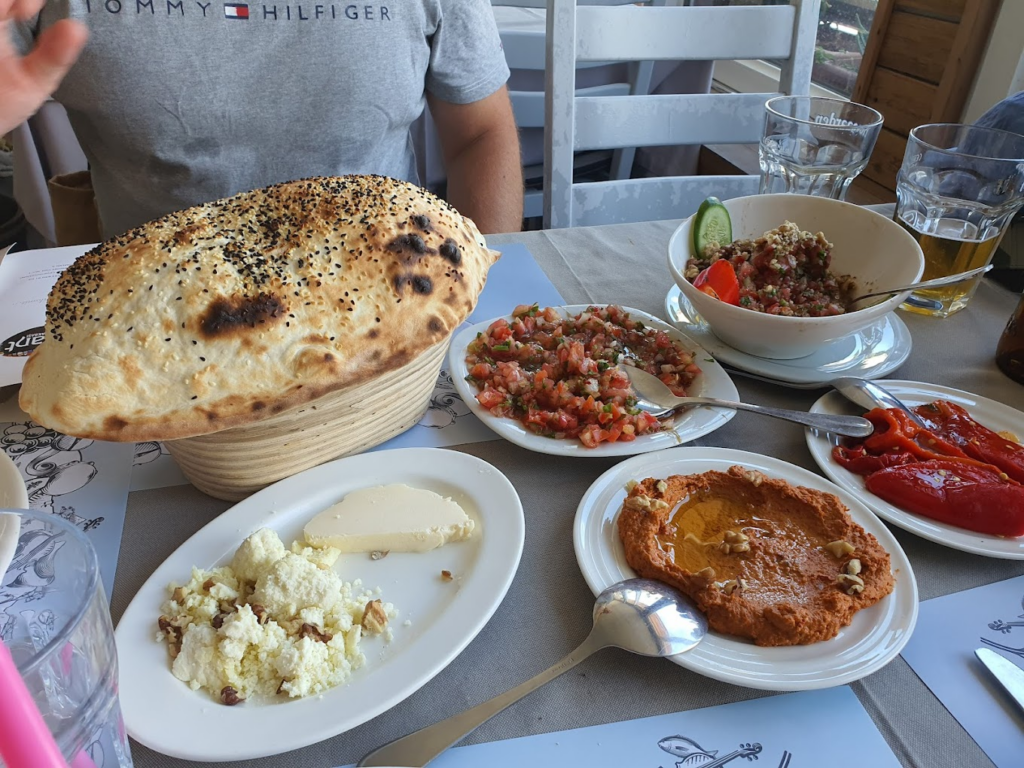 Levant Ocakbaşı is a restaurant known for offering a vibrant, sensory exploration of Levantine cuisine, embodying a rich culinary tradition that spans several Middle Eastern and Mediterranean countries. As an Ocakbaşı establishment, Levant employs a traditional cooking style that uses an open grill, showcasing an array of both meat and vegetable dishes. This method of preparation, popular in Turkey and the broader Levantine region, imparts a unique smoky flavor to the food that has become a distinguishing characteristic of the restaurant.
The menu at Levant Ocakbaşı features a wide array of dishes from the Levantine region, including kebabs, mezze, and fresh bread baked on-site. Signature dishes might include skewers of succulent lamb, marinated chicken, or fresh fish, all cooked to perfection over the ocakbasi. Vegetarians and vegans can also find plenty of options, with offerings such as grilled eggplant, peppers, and other seasonal vegetables, as well as traditional hummus, falafel, and tabbouleh.
Address: Eskiçeşme, Cafer Paşa Cd. no:1A, 48400 Bodrum/Muğla, Türkiye
#4 Musto Bistro: Where Flavorful Moments Come to Life!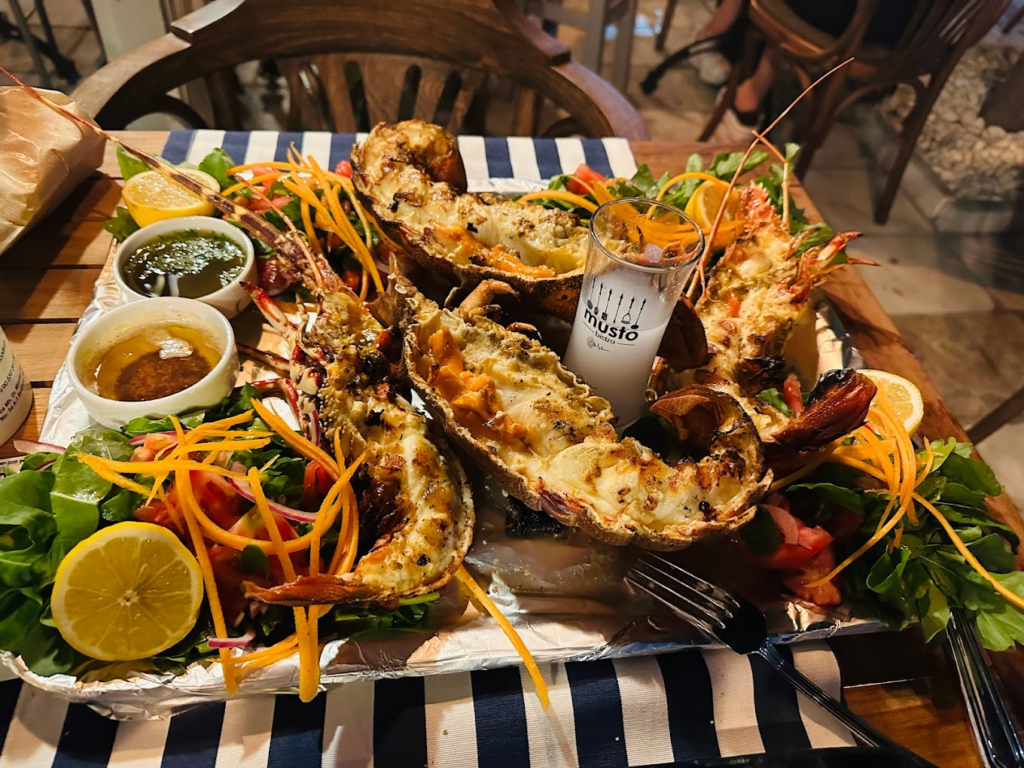 Musto Bistro is a distinctive dining establishment that melds the ambiance of a traditional bistro with a menu that's delightfully eclectic. Located in a bustling urban setting, Musto Bistro provides an escape for food lovers in search of a relaxed yet engaging dining experience.
The menu at Musto Bistro offers a selection of international dishes, each thoughtfully curated and executed with a commitment to quality and taste. From hearty pasta dishes and fresh seafood to inspired vegetarian options, there's something to satisfy every palate. They are particularly noted for their use of locally sourced, seasonal ingredients, a testament to their commitment to freshness and sustainability. Alongside the diverse food offerings, Musto Bistro also boasts an extensive wine list that complements the flavors of their cuisine. Carefully selected from both local and international vineyards, the wines are a testament to the bistro's dedication to providing a comprehensive dining experience.
Address: Eskiçeşme, Neyzen Tevfik Cd. No:130, 48400 Bodrum/Muğla, Türkiye
#5 Nazik Ana Restaurant: Where Tradition and Taste Embrace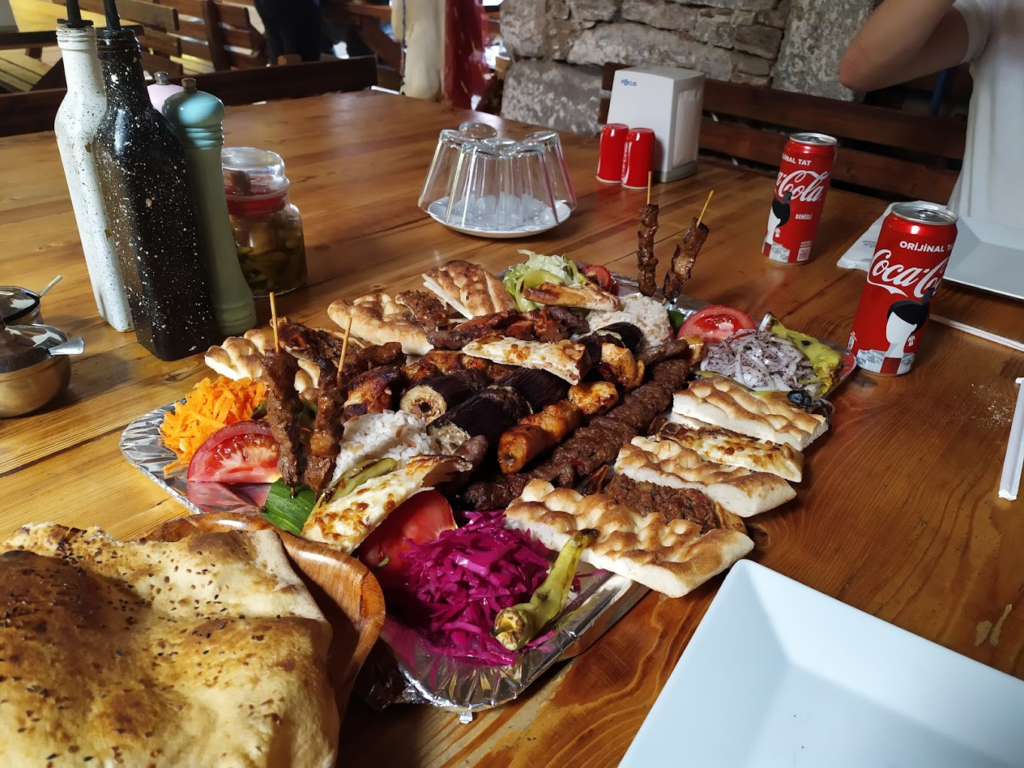 Nazik Ana Restaurant is a dining establishment known for its comforting and traditional homestyle dishes. The restaurant's name translates to 'gentle mother', a fitting descriptor as the restaurant's menu mirrors the kind of hearty, soulful food typically associated with home cooking.
At Nazik Ana Restaurant, the cuisine is predominantly based on traditional recipes, with dishes that are rooted in a variety of regional culinary traditions. The menu includes an array of rich stews, grilled meats, fresh salads, and flavorful vegetarian dishes. Homemade breads, dips, and desserts are also a regular feature, bringing a wholesome, rounded feel to the dining experience. Each dish is carefully prepared with the kind of dedication and care that one would expect from home cooking, ensuring that the flavors are authentic and satisfying.
Address: Çarşı, Eski Hükümet Sk. No:62, 48400 Bodrum/Muğla, Türkiye
#6 Avlu Bodrum Bistro & Bar: Unwind in the Coastal Delights!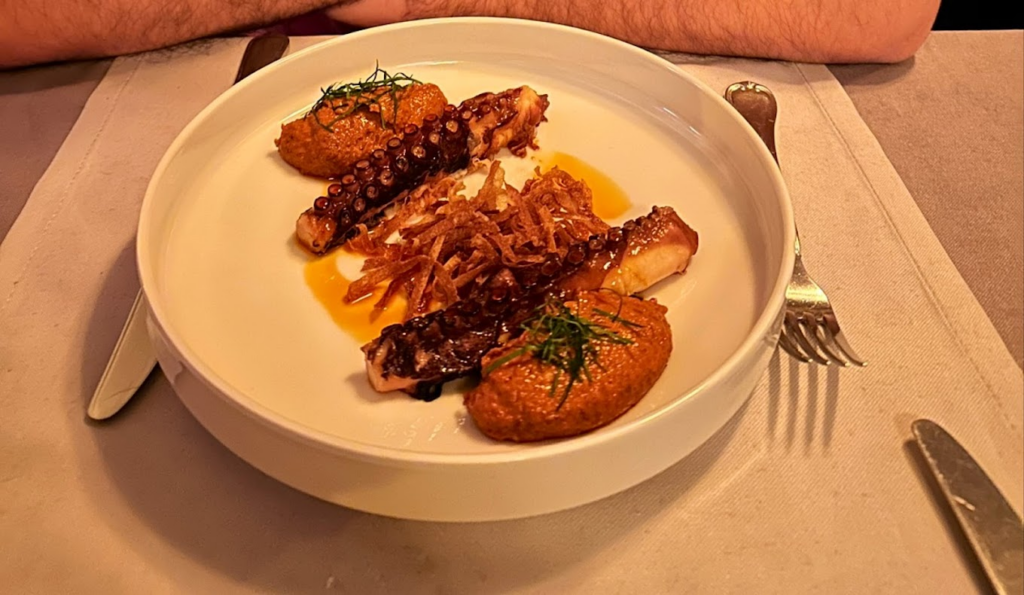 Avlu Bodrum Bistro & Bar is a unique dining and socializing venue located in the vibrant seaside city of Bodrum. This establishment seamlessly blends the casual, welcoming ambiance of a bistro with the lively energy of a bar, offering patrons an eclectic experience that stands out in the local dining scene. The food menu at Avlu Bodrum Bistro & Bar features a diverse array of dishes inspired by both local Turkish flavors and international cuisines. The selection ranges from succulent grilled meats and fresh seafood to a variety of vegetarian-friendly dishes. A distinguishing feature is their commitment to sourcing local, seasonal ingredients, ensuring that every dish served is fresh and flavorful.
In addition to the food, Avlu Bodrum Bistro & Bar is celebrated for its vibrant bar scene. The establishment boasts an extensive selection of beverages, including a diverse range of wines, spirits, and craft cocktails. The bar often hosts local and visiting DJs, contributing to a lively and dynamic atmosphere that carries on into the late-night hours.
Address: Çarşı, Sanat Okulu Cd. No:14, 48400 Bodrum/Muğla, Türkiye
#7 Eski Köy Restaurant: A Taste of Timeless Village Flavors!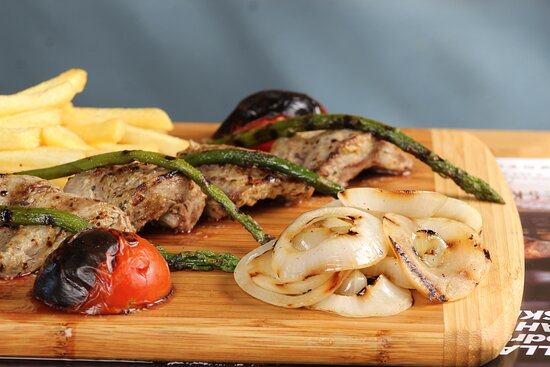 Eski Köy Restaurant, translating to "Old Village Restaurant," is a popular dining spot renowned for its classic, village-style cooking. Situated in a location that allows for a quiet and serene dining experience, Eski Köy transports its guests back in time with an atmosphere reminiscent of traditional village life.
The restaurant's cuisine focuses heavily on age-old recipes from rural regions, employing cooking techniques and ingredients that reflect the authenticity of countryside living. Eski Köy's menu is characterized by hearty meat dishes, homemade bread, flavorful stews, and a variety of locally sourced vegetables, cooked with love and expertise. One of the standout features of Eski Köy Restaurant is its approach to preserving the integrity of original recipes. Each dish carries a sense of nostalgia and stays true to its roots, offering a genuine taste of the countryside in an urban setting.
Address: Yeniköy, Severcan Cd. No:2, 48400 Bodrum/Muğla, Türkiye
#8 Annalivia Restaurant Gumbet: Savor Exquisite Delights by the Sea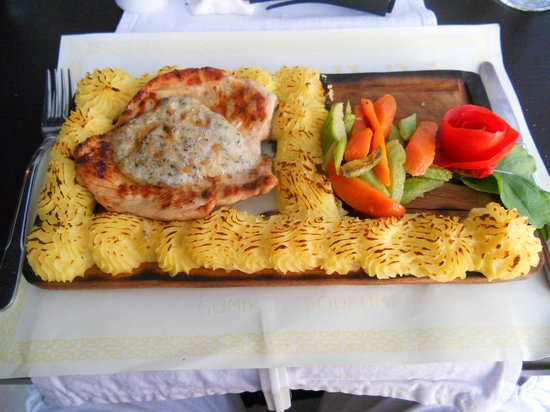 Annalivia Restaurant Gumbet is a dining venue recognized for its fusion of global cuisines in the scenic location of Gumbet, a vibrant resort town. Annalivia distinguishes itself by providing a dining experience that combines culinary innovation with a relaxed, beachside atmosphere.
The menu at Annalivia spans several continents, presenting diners with an opportunity to explore a variety of flavors in one sitting. While the menu changes seasonally to take advantage of fresh local produce, patrons can consistently expect a unique mix of dishes, drawing on influences from Mediterranean, Asian, and American cuisines, amongst others. The beverage menu at Annalivia is equally international, offering a broad selection of wines from around the globe, craft beers, and a creative cocktail list. The drinks are expertly paired with dishes to enhance the overall dining experience.
Address: Gümbet, Şakir Esendemir Sk. No:6/B, 48409 Bodrum/Muğla, Türkiye
#9 Peters Place: Where Culinary Magic Meets Relaxing Oasis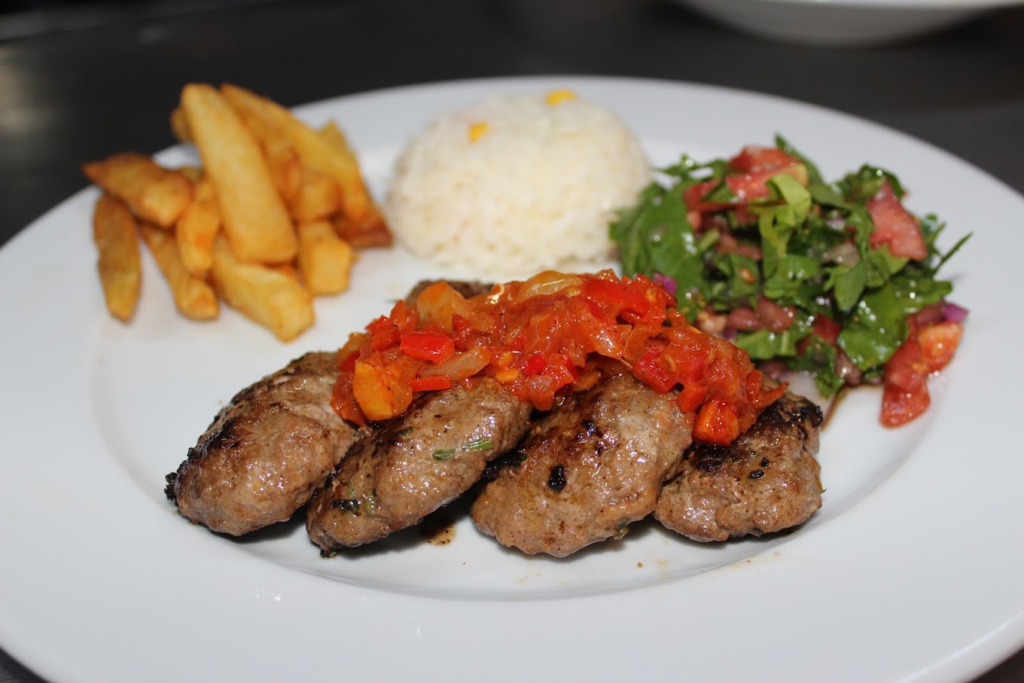 Peters Place is an eatery recognized for its focus on a contemporary dining experience, combining a modern, sleek aesthetic with a versatile menu that caters to a variety of tastes. Positioned in an easily accessible locale, Peters Place provides a convenient and enjoyable stop for food enthusiasts.
The culinary selection at Peters Place traverses a broad spectrum of food genres, offering patrons an eclectic array of choices. Notable for its adaptability, the menu features a combination of classic comfort foods alongside more adventurous, global-inspired dishes. With an emphasis on quality and innovation, every meal at Peters Place is an opportunity to try something new and exciting.
Address: Gümbet, Adnan Menderes Cd. no 24, 48400 Bodrum/Muğla, Türkiye
Conclusion
In essence, the culinary scene in Bodrum is as vibrant and enchanting as its crystalline beaches and ancient heritage. The city seamlessly blends traditional and modern cuisines, creating an epicurean paradise that caters to every kind of foodie. From casual meyhanes to elegant dining establishments, each restaurant tells a unique story through its distinctive flavors and ambience.