Top 3 private tours we recommend:
#1 Best of Istanbul: 1, 2, or 3-Day Private Guided Istanbul Tour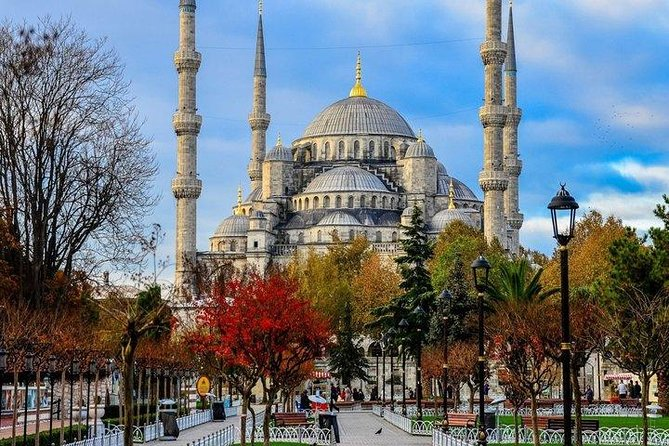 Discover the wonders of Istanbul in depth with our 1, 2, or 3-Day Private Guided Tour: Best of Istanbul. Unravel the city's rich history, vibrant culture, and captivating architecture, guided by a professional tour expert who will reveal hidden gems and share compelling stories. Whether you have a single day or more, this custom tour comprehensively explores Istanbul's iconic sites, ranging from the ancient Hagia Sophia to the bustling Spice Market, catering to your personal preferences and pace. You can also indulge in the deliciously diverse Turkish cuisine and connect with locals for an enriching, authentic experience.
Why Join this Tour?
Personalized Experience: Enjoy a tour tailored to your interests, whether you're a history enthusiast, a food lover, or a photography buff. The private guide ensures a flexible itinerary.
Comprehensive Coverage: Navigate Istanbul's main attractions and off-the-beaten-path spots, offering a complete city perspective.
Expert Guidance: Benefit from the knowledge and insights of a professional local guide who can bring Istanbul's complex history to life.
Cultural Immersion: Interact with locals, savor Turkish culinary delights, and better understand Istanbul's unique culture.
Stress-Free Logistics: Avoid the hassles of navigation and queueing with arranged transportation and pre-planned tickets.
Unearth the mesmerizing charm of Istanbul with our 1, 2, or 3-Day Private Guided Tour: Best of Istanbul. A meticulously planned itinerary, expert guidance, and personal touch make this tour unforgettable through the heart of one of the world's most enchanting cities. It's more than just a sightseeing excursion; it's an intimate look into the soul of Istanbul, a unique fusion of past and present. Engage your senses, broaden your horizons, and let Istanbul inspire you with its rich tapestry of history, culture, and everyday life.
#2 Unveil the Secrets of Istanbul: Your Exclusive Day Tour with a Private Guide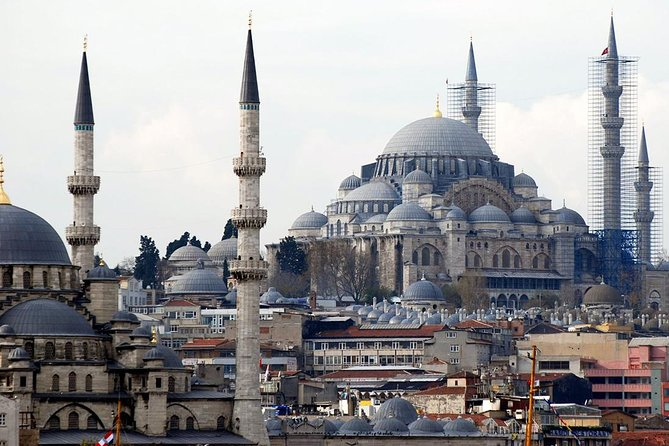 Experience the allure of Istanbul through our Private Guided Istanbul Day Tour. Tailored exclusively for you, this comprehensive journey unveils Istanbul's captivating blend of historical landmarks, bustling bazaars, and breathtaking panoramas. With your knowledgeable local guide, you'll traverse through the city's rich Byzantine and Ottoman heritage tapestry, embodied in its awe-inspiring monuments. This compact but insightful itinerary allows you to delve into the city's layered past, sample its delectable cuisine, and engage with its vibrant urban life, all within a day.
Why Join this Tour?
Customized Exploration: Tailor your itinerary to meet your specific interests, making every moment count.
Intimate Knowledge: Learn from a local guide who can elucidate the city's deep-rooted history and dynamic culture.
Essential Highlights: Visit the iconic landmarks of Istanbul, like the Blue Mosque and Topkapi Palace, to fully appreciate the city's architectural splendor.
Gastronomic Adventure: Taste Istanbul's culinary offerings, from savory street food to exquisite traditional dishes.
Comfort and Convenience: Enjoy seamless daily transportation with pick-up and drop-off services from your hotel.
Step into the vibrant world of Istanbul with this Private Guided Istanbul Day Tour. This adventure offers an intimate exploration of the city, perfectly balanced between its historical gravitas and the pulsating energy of modern life. From its sprawling palaces and sacred mosques to the irresistible aroma of its spice markets, Istanbul will captivate your senses in every way. Let this day tour be your gateway to an unforgettable exploration of Turkey's most vibrant city.
#3 Best Historical: Full-Day Private Istanbul Old City Tour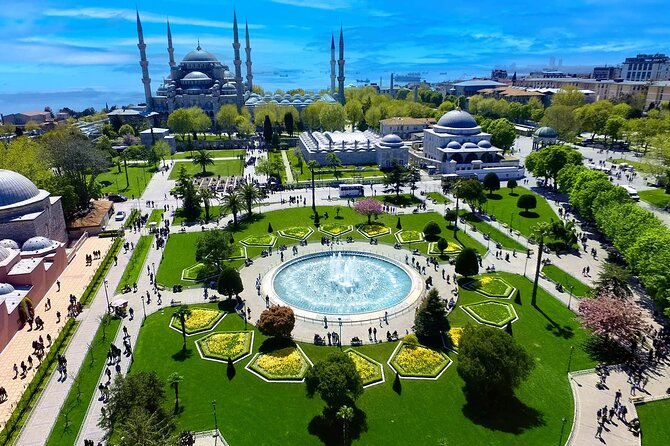 Immerse yourself in the heart of Turkey's cultural and historical epicenter with our Full Day Private Istanbul Old City Tour. This expertly curated expedition delves deep into the roots of Istanbul, taking you on a journey through time within the boundaries of the historical peninsula. Witness the stunning masterpieces of Byzantine and Ottoman architecture, explore the age-old streets, and feel the palpable energy of Istanbul's past echoing through its ancient city walls. In the company of your private guide, get ready to uncover the secrets of this remarkable UNESCO World Heritage site.
Why Join this Tour?
Historical Deep-Dive: Engage with Istanbul's ancient heritage, exploring the city's most significant historical landmarks.
Tailored Journey: Craft your own unique tour experience with the guidance of a professional local guide, prioritizing the sites that captivate you the most.
Cultural Interaction: Soak in the Old City's atmospheric charm and connect with its local life, creating an authentic connection with its heritage.
Scenic Vistas: Enjoy breathtaking views from vantage points that offer sweeping panoramas of the cityscape, including the Golden Horn and the Bosphorus Strait.
Hassle-Free Experience: Take advantage of organized transportation and skip-the-line access to major sites, ensuring a seamless and enjoyable tour.
The Full Day Private Istanbul Old City Tour provides an enriching exploration into Istanbul's past, a mosaic of civilizations that have left their indelible marks. This is an unparalleled opportunity to step back in time and witness the timeless glory of a city that has been the capital of three great empires. With a perfect blend of awe-inspiring historical sites, local cultural experiences, and magnificent views, this tour is your window into the soul of Istanbul.
#4 Best Group Tour: Istanbul Private Tour from Cruiseship/ Hotel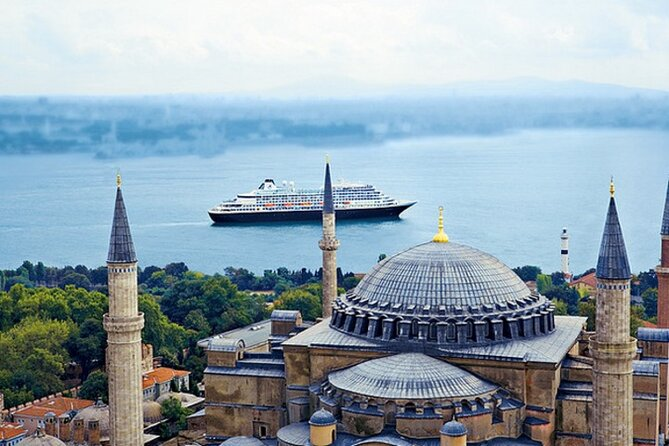 The tour provides a seamless transition from your cruise ship or hotel, immersing you instantly in Istanbul's intoxicating mix of culture, history, and cuisine. Expertly guided by a local connoisseur, you'll traverse the city's iconic landmarks, bustling markets, and quaint eateries, unveiling Istanbul's enchanting spirit.
Why Join this Tour?
Convenient Access: Seamless pick-up and drop-off service from your cruise ship or hotel, saving valuable time for exploration.
Optimal Route: Efficient planning ensures you witness the best of Istanbul, even with limited time.
Guided Discovery: The expertise of a local guide gives you a deeper insight into the city's heritage, traditions, and culinary delights.
Captivating Landmarks: Marvel at Istanbul's renowned sites, including the Hagia Sophia and the Grand Bazaar, each steeped in history and unique stories.
Authentic Tastes: Savour the essence of Istanbul's cuisine through curated food experiences that promise to satisfy your palate.
The Istanbul Private Tour from Cruise Ship/Hotel is your perfect companion for an enriching foray into the mesmerizing cityscape of Istanbul. Designed to cater to your convenience, this tour balances efficient exploration with immersive experiences, making every Istanbul moment memorable. From towering monuments to the intricate latticework of Istanbul's local life, let this tour guide you through the city's vivid montage of cultures and eras.
#5 Maximize Your Layover: Explore Istanbul's Delights with a Private Tour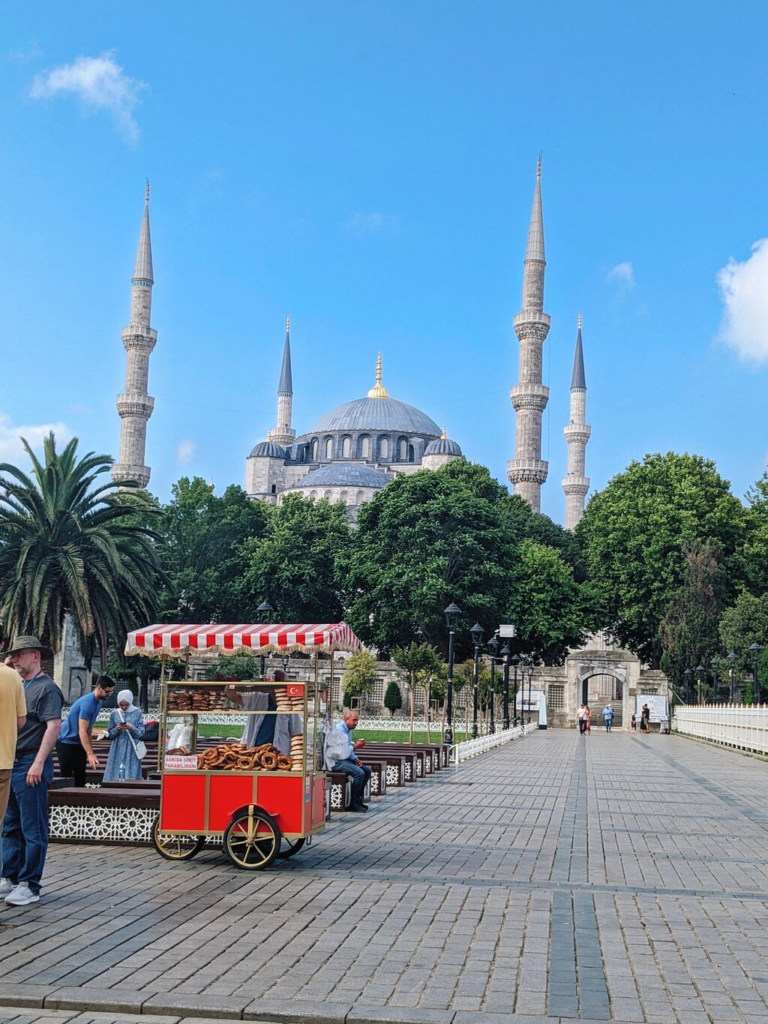 Transform your layover into an exciting exploration with our Private Layover Tour from Istanbul Airports & Hotels. This carefully curated tour maximizes your transit time by whisking you away on an immersive journey through Istanbul's most compelling attractions. Guided by an experienced local guide, you'll marvel at Istanbul's majestic architectural gems, engage with its vibrant bazaars, and indulge in its mouthwatering culinary scene. All while ensuring a smooth return to your airport or hotel, making your layover not just a wait, but a memorable part of your travel.
Why Join this Tour?
Time Optimization: Make the most of your layover by immersing yourself in Istanbul's vibrant city life instead of waiting at the airport or hotel.
Airport/Hotel Pickup: Enjoy hassle-free pick-up and drop-off services that perfectly align with your schedule.
Guided Exploration: Gain insights into the city's historical and cultural tapestry with the expert knowledge of a local guide.
Iconic Sites: Visit Istanbul's top attractions, including the Hagia Sophia and the Spice Bazaar, ensuring your layover is filled with iconic experiences.
Culinary Delights: Savor Istanbul's gastronomic offerings, introducing you to Turkish flavors and culinary traditions.
With the Private Layover Tour from Istanbul Airports & Hotels, your layover becomes an adventure, an opportunity to immerse yourself in the heart of Turkey's most captivating city. The tour is an efficient and exhilarating way to turn transit time into a meaningful and unforgettable exploration. Your brief sojourn in Istanbul will take you through centuries of history, a mosaic of cultures, and an array of enticing flavors while ensuring your peace of mind with timely return transfers. Let this unique layover experience be a treasured chapter in your travel story, forever enriching your connection to the magical city of Istanbul.
#6 Best Customization: Discover the City with Your Private Guide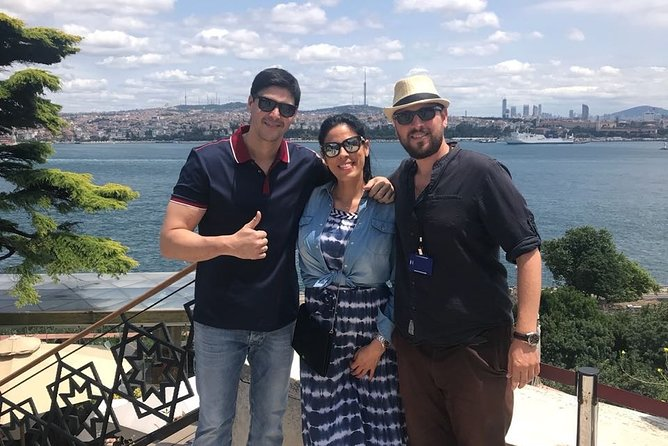 Take a step beyond the traditional tour with our Istanbul Private Guiding Service, a flexible and highly personalized exploration of Turkey's most vibrant city. This unique experience puts you in control of your journey with a private local guide dedicated to helping you uncover Istanbul in a way that aligns with your interests. Whether intrigued by the city's rich history and architectural marvels or eager to dive into its tantalizing culinary scene, your guide will craft an itinerary that perfectly suits your preferences.
Why Join this Tour?
Personalized Itinerary: Enjoy the freedom to design your own journey, focusing on the aspects of Istanbul that fascinate you the most.
Local Expertise: Benefit from the wealth of knowledge, insights, and insider tips your private guide brings to your experience.
Cultural Interaction: Immerse yourself in Istanbul's local culture, including interactions with locals beyond typical tourist encounters.
Flexible Timing: Decide when to start and finish your tour, allowing for a relaxed exploration that fits your schedule.
Unseen Corners: Discover lesser-known sites and experiences in Istanbul, guided by someone who knows the city inside out.
This tour invites you to engage with Istanbul on a deeper level, guided by an expert who can reveal the city's true heart beyond the well-trodden tourist paths. From the majestic landmarks to hidden alleyways, from local crafts to culinary secrets, your bespoke journey through Istanbul will be a memory to treasure. Experience the city like never before and shape your journey to resonate with your travel narrative. With Istanbul's tales as the backdrop, let your own story unfold.
#7 Best 8-Hours Private Tour: Tour from Istanbul Cruise Port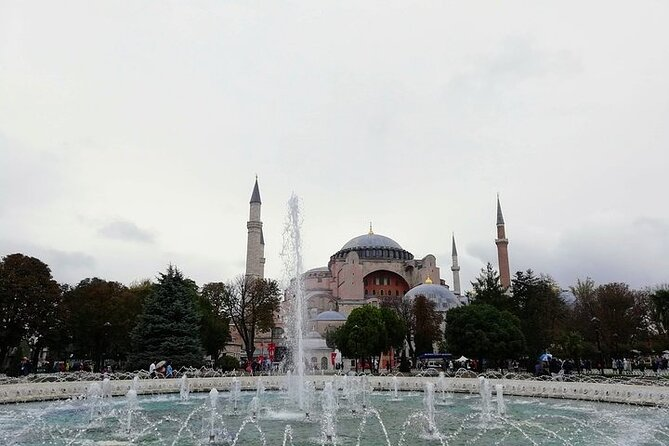 Introducing a memorable private 8-hour Istanbul tour departing from the Istanbul Cruise port, designed to showcase the vibrant essence of this enchanting city. This comprehensive tour promises an immersive experience, exploring the city's iconic landmarks, cultural treasures, and hidden gems.
Why Join this Tour?
Personalized Itinerary: Enjoy a customized itinerary tailored to your preferences, ensuring you maximize your time in Istanbul. Whether you're interested in historical sites, culinary delights, or local markets, this tour can be adapted to suit your interests.
Local Expert Guide: Benefit from the expertise of a knowledgeable and friendly local guide who will provide fascinating insights into Istanbul's history, culture, and traditions. Discover hidden stories and lesser-known facts as you explore the city together.
Hassle-Free Experience: From the moment you step off your cruise ship, this tour handles all the logistics. You won't have to worry about transportation, tickets, or hidden costs. Sit back, relax, and enjoy a stress-free day exploring Istanbul.
Iconic Landmarks: Visit Istanbul's must-see attractions, including the awe-inspiring Hagia Sophia, the magnificent Blue Mosque, the bustling Grand Bazaar, and the historic Topkapi Palace. Immerse yourself in the rich heritage of the city and capture unforgettable memories.
Authentic Cultural Experiences: Delve into the local culture as you stroll through the vibrant streets, savor traditional Turkish cuisine, and engage with friendly locals. Enjoy Istanbul's lively atmosphere and experience the city like a true insider.
Flexibility and Privacy: Enjoy the privacy and flexibility of a private tour, allowing you to set the pace and explore in your comfort. Spend more time at the sites that captivate you, ask questions, and have a personalized experience throughout the day.
With no hidden costs, a personalized itinerary, an expert guide, and hassle-free logistics, this tour offers an exceptional opportunity to immerse yourself in Istanbul's rich history, vibrant culture, and awe-inspiring landmarks. Uncover the secrets of Istanbul, soak up its unique atmosphere, and create memories that will last a lifetime on this exclusive private tour.