Discover the culinary delights of Pamukkale with its finest kebab restaurants. Nestled amidst captivating natural wonders and ancient ruins, these hidden gems offer an authentic and unforgettable dining experience. Pamukkale's rich cultural heritage infuses every dish, ensuring a mouthwatering journey for both locals and travellers. Enjoy succulent lamb, chicken, or vegetarian kebabs, expertly grilled to perfection over open flames, delivering a burst of flavours with every bite. From the classic Adana and Iskender kebabs to unique regional specialties, each restaurant takes pride in using fresh, locally sourced ingredients. Relish the taste of the best kebabs in Pamukkale while soaking in the serene ambiance of this mesmerising destination.
8 Best Kebab Restaurants In Pamukkale
#1. Aliş Restaurant Meşhur Denizli Kebabcısı: Where Authentic Flavors of Denizli Come Alive!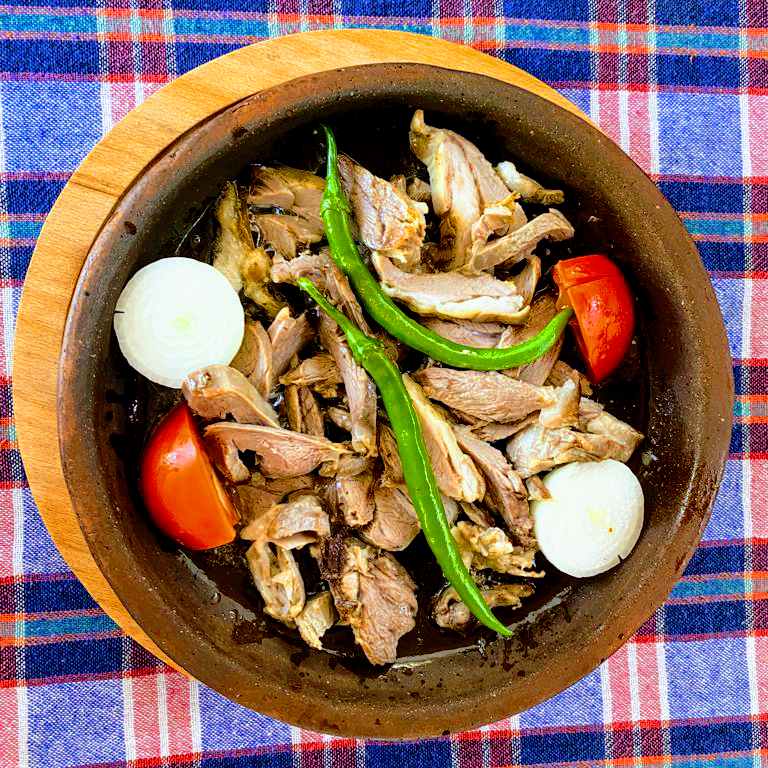 Aliş Restaurant Meşhur Denizli Kebabcısı is a traditional Turkish eatery located in the heart of Denizli, specializing in authentic regional cuisine. Their menu prominently features a wide variety of kebabs, a staple in Turkish gastronomy.
The menu features classics like Adana and Urfa kebabs, but it's their signature Denizli kebab, a unique blend of herbs and spices wrapped in thin lavash bread, that truly sets them apart. They also offer a range of mezes, salads, and traditional Turkish desserts to complete the dining experience. Despite its focus on meat, vegetarian options are available. Aliş Restaurant Meşhur Denizli Kebabcısı is a must-visit for those seeking to explore the rich culinary traditions of Denizli through its beloved kebabs.
Address: Mehmet, Memet Akif Ersoy Blv. no 25, 20260 Pamukkale/Denizli, Türkiye
#2. Tıkır Grill House: Sizzling Experiences, Memorable Tastes!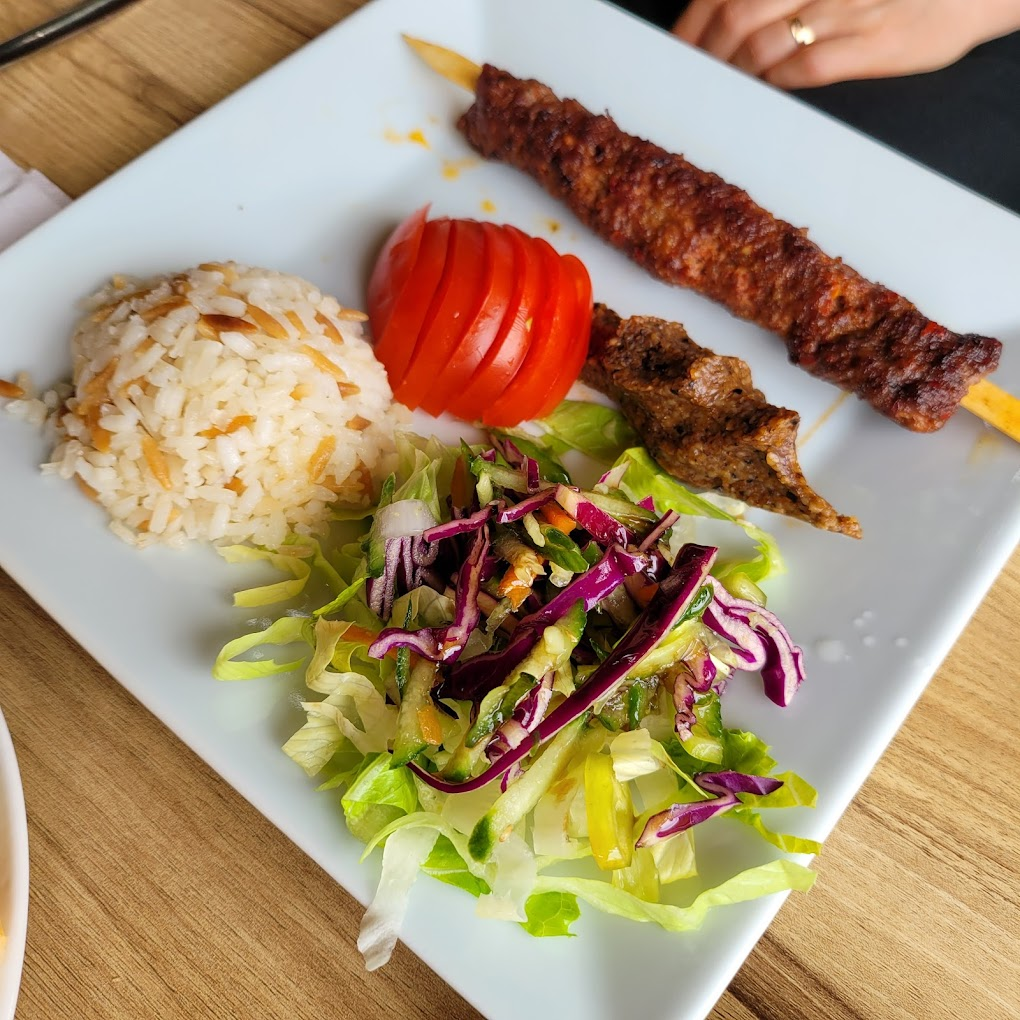 Serving a variety of dishes, Tıkır Grill House core menu features a mix of traditional and innovative culinary creations. The restaurant offers a range of grilled meats, including classic options like steak, chicken, and lamb, all prepared on a custom-built grill. Each dish is expertly cooked to enhance its unique flavor profile. Alongside its meat offerings, Tıkır Grill House also serves a selection of vegetarian dishes and seafood options, ensuring a wide choice for diverse dietary preferences.
A range of appetizers, salads, and side dishes complement the main courses, and a succinct, but thoughtfully curated, list of desserts provides a sweet ending to the meal. The restaurant also offers a selection of local and international wines, beers, and craft cocktails to pair with the meals. The ambiance at Tıkır Grill House is casual yet sophisticated, ideal for both social gatherings and quiet, intimate dinners.
Address: Kale, Atatürk Cd., 20190 Pamukkale/Denizli Merkez/Denizli, Türkiye
#3. Kaya Grill Restaurant: Exquisite Grills Crafted with Tradition and Love!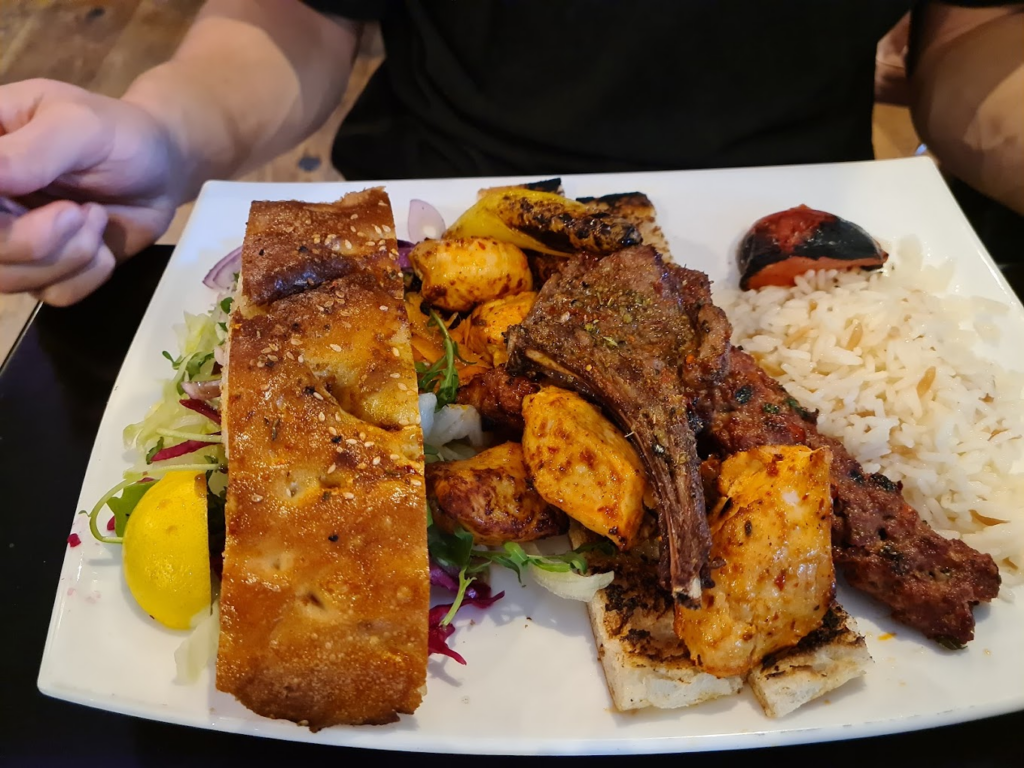 Kaya Grill Restaurant is a prominent eatery, renowned for its variety of kebabs and grill delicacies. As a Middle Eastern-inspired establishment, it serves an extensive selection of both traditional and contemporary dishes. The highlight of the restaurant is undeniably their kebabs, made from various types of meats including beef, lamb, and chicken, all meticulously marinated and grilled to perfection. They offer diverse kebab options from shish, doner to kofta, each infused with robust, authentic flavours that are a testament to the eatery's Middle Eastern roots.
Their menu also features vegetarian-friendly options, ensuring everyone can find something to enjoy. Fresh salads, hummus, and different types of bread serve as accompaniments. While it primarily focuses on grill-based dishes, the restaurant also offers an array of other Middle Eastern favourites, including falafel, tabbouleh, and baklava, rounding out a comprehensive menu that celebrates the rich, vibrant flavours of the region.
Address: Pamukkale Mahallesi Mehmet, Mehmet, Memet Akif Ersoy Blv. NO:73, 20260 Pamukkale/Denizli, Türkiye
#4. Gurme Restaurant Cafe: Elevating Everyday Eats into Culinary Masterpieces!
Gurme Restaurant provides an authentic Mediterranean dining experience with a menu that artfully combines traditional tastes and modern culinary trends. Gozleme, a traditional Turkish hand-rolled pastry filled with various ingredients, is one of the notable offerings of this establishment. It is meticulously prepared and cooked on a griddle, resulting in a crispy yet soft delicacy that's immensely flavorful.
Mushrooms are another prominent component in the menu, integrated into various dishes in imaginative ways. Whether served as appetizers, in salads, or as part of the main course, the fresh and locally-sourced mushrooms add a unique and satisfying flavor profile. Doner, a signature Mediterranean dish, is another star of Gurme Restaurant's menu. This seasoned meat, slow-cooked on a vertical rotisserie, is served thinly sliced, capturing the essence of Mediterranean cuisine. It is evident that the restaurant places an emphasis on quality, flavor, and authenticity, ensuring that every dish reflects the rich culinary tradition of the Mediterranean region.
Address: Kale Mahallesi, Memet Akif Ersoy Blv., 20190 Pamukkale/Denizli Merkez/Denizli, Türkiye
#5. Traverten Pide: Serving You a Slice of Tradition, Fresh from the Oven!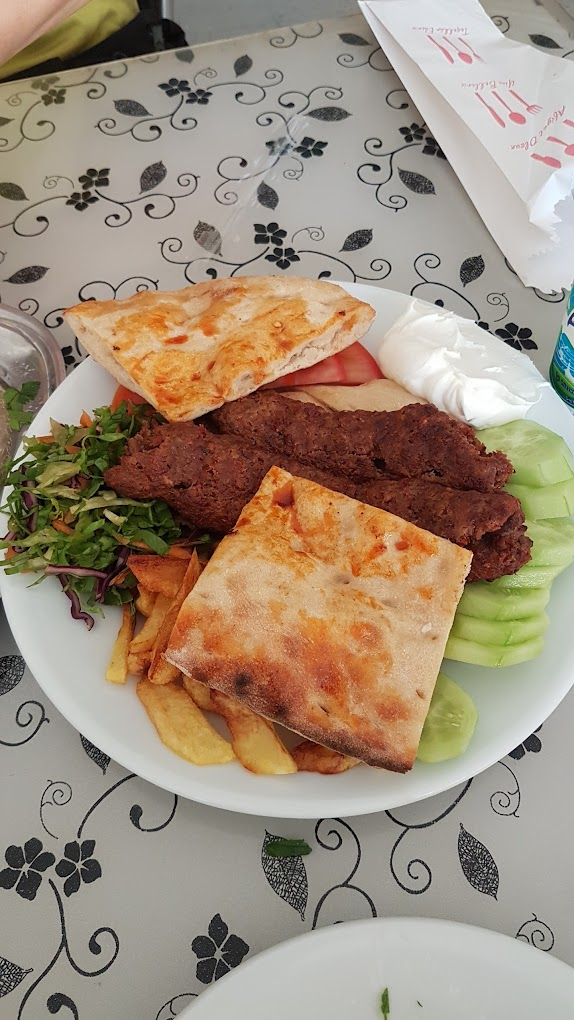 Traverten Pide is a well-regarded restaurant located in Pamukkale, known for its array of authentic Turkish dishes. The establishment primarily specializes in serving "Pide", often referred to as Turkish pizza, along with a range of diverse kebabs. Patrons can look forward to tasting a variety of kebabs, including the traditional "Şiş Kebap" (skewered meat), "Adana Kebap" (spicy minced meat), and "Urfa Kebap" (less spicy version), among others. Complementing these offerings, the menu also includes a selection of other Turkish favorites like "Meze" (assortments of small dishes) and local desserts.
Travelers and local inhabitants alike frequently visit Traverten Pide, not only for its food but also for the reasonable pricing. While not flashy, it delivers an honest and fulfilling Turkish dining experience.
Address: Traverten Sk. 3/A, 20280 Pamukkale/Denizli Merkez/Denizli, Türkiye
#6. Onur Restaurant: Dining with Pride, Serving with Passion!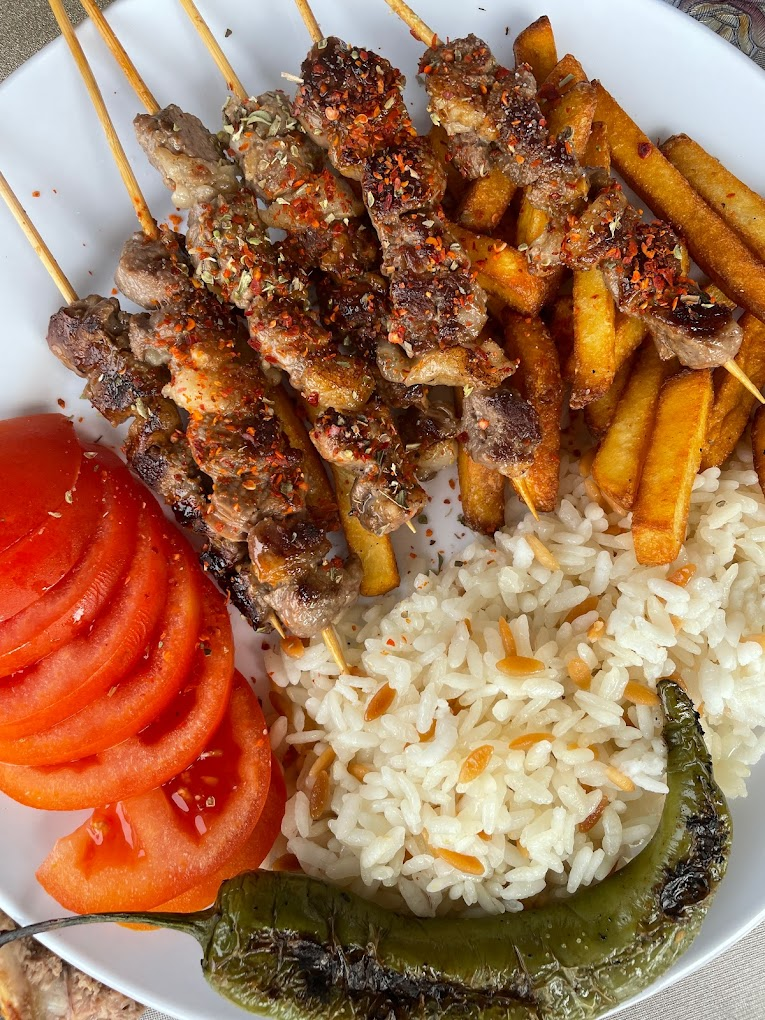 Onur Restaurant is a well-known establishment specializing in authentic Turkish cuisine. Conveniently located, the restaurant is easily accessible for both locals and tourists. Its menu features a variety of dishes, each meticulously prepared to reflect the rich and diverse culinary traditions of Turkey. Patrons can indulge in dishes like chicken stew, expertly seasoned and simmered until tender, various types of fresh, crunchy salads, and warm, comforting soups that change seasonally.
To complement the meals, Onur Restaurant offers a selection of beverages including traditional Turkish tea and coffee, known for their unique preparation methods and robust flavors. Whether you're seeking a familiar taste or looking to explore new culinary experiences, Onur Restaurant provides a genuine taste of Turkish cuisine.
Address: Cumhuriyet Meydanı, Turgut Özal Cd. No:14, 20190 Pamukkale/Denizli, Türkiye
#7. As Teras Mantı Evi: Home of Heavenly Mantı, Served with a View!
As Teras Mantı Evi is a traditional Turkish restaurant primarily specializing in Turkish cuisine. Their menu boasts a wide array of options, with a particular emphasis on authentic Turkish dishes. Notably, the restaurant is renowned for its Mantı, a type of Turkish dumpling, served in several delicious variations that reflect the diversity of the Turkish culinary landscape.
However, the offerings of As Teras Mantı Evi are not limited to Mantı alone. The restaurant also serves a selection of kebabs, which are among the mainstays of their menu. Diners can enjoy classic options such as Adana, Urfa, and Şiş Kebabs, each meticulously prepared to encapsulate the rich flavors and succulence associated with traditional Turkish kebabs. Other options in the menu include a range of mezes, salads, and desserts endemic to Turkish cuisine.
Address: Traverter Sk. No:1/B, 20190 Pamukkale/Denizli, Türkiye
#8. Kervan Restaurant Kınıklı: A Gastronomic Journey of Flavors, Guided by Tradition!
Kervan Restaurant Kınıklı is an eatery deeply rooted in the authentic Turkish culinary tradition, with a distinct focus on kebabs. Known for offering a wide array of kebabs, it presents a spectrum of flavors and preparation methods to its patrons. From spicy Adana Kebabs, crafted from minced lamb, to the subtler Urfa Kebabs, the restaurant caters to a broad range of taste preferences.
Vegetarian kebab options also feature on the menu, providing a rich dining experience to all. Additionally, Kervan Restaurant Kınıklı does not limit its offerings to kebabs alone, with traditional Turkish dishes like mezes, succulent grilled fish, and a selection of mouth-watering traditional desserts also available. The restaurant, through its diverse menu and inviting ambiance, encapsulates the essence of Turkish gastronomy, creating an engaging dining experience for its patrons.
Address: Yunusemre, Hüseyin Yılmaz Cd. 22/A, 20160 Denizli Merkez/Denizli, Türkiye
Conclusion
Pamukkale stands as a culinary haven for kebab enthusiasts, offering an exceptional array of kebab restaurants that cater to diverse palates. From the sizzling grills to the use of authentic, locally sourced ingredients, these eateries embrace the region's cultural heritage in every dish. As you savour the flavours of perfectly grilled lamb, chicken, or vegetarian kebabs, surrounded by the breathtaking beauty of Pamukkale's natural wonders, you'll find yourself immersed in a true gastronomic delight.