Embark on a culinary journey through the enchanting town of Datca, Turkey, where a delightful array of restaurants awaits to tantalize your taste buds. Whether you crave the magic of Turkish flavors or a culinary adventure amidst the clouds, Datca's dining scene offers something for every palate. 
5 Best Kebab Restaurants in Datca   
#1 Inci Doner: Savour Magic on Your Plate
Inci Doner is a restaurant that offers a diverse selection of Turkish cuisine. Specializing in traditional doner kebabs, their menu features an assortment of meat options like beef, chicken, and lamb, all cooked to perfection on a vertical rotisserie.  Apart from doner kebabs, they also serve flavorful shish kebabs, grilled meats, and a variety of wraps filled with savory fillings and fresh vegetables. Vegetarian options are available, such as falafel wraps and salads, catering to different preferences.
Address: Iskele, 6-8, Balcikhisar Sk, 48900 Datca/Mugla, Turkiye
#2 Seyir Ocakbasi Sef Mehmet'in Yeri: Indulge in Timeless Flavours
Experience the authentic flavors of Turkish "ocakbasi" cuisine at Seyir Ocakbasi Sef Mehmet'in Yeri, where authentic dishes are served in a warm and inviting setting. The menu boasts a delectable array of grilled meats, featuring tender kebabs made from high-quality beef, chicken, and lamb, infused with aromatic spices to enhance their flavors.
In addition to the mouthwatering kebabs, the restaurant offers a variety of mezes that serve as delightful appetizers. These include fresh salads, flavorful hummus, stuffed grape leaves, and grilled vegetables, all prepared using locally sourced, fresh ingredients.
Address: Datca Mahallesi, Kazim Yilmaz Cd. No. 96:E2, 48900 Datca/Mugla, Turkiye
#3 Natural Meat: The Unmatched Flavour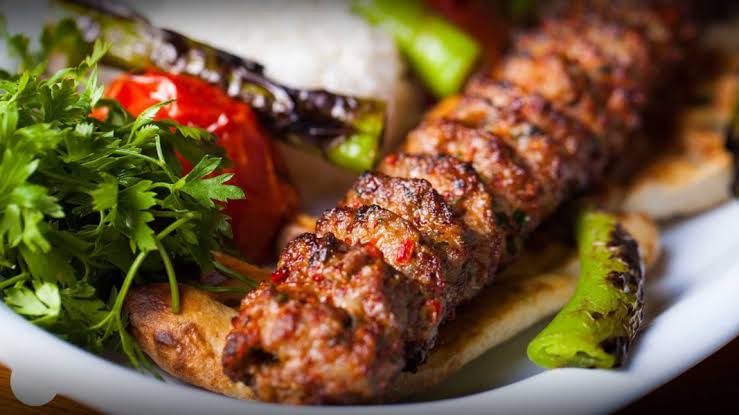 At Natural Meat, you'll find a restaurant that takes pride in offering a variety of dishes centered around high-quality, natural meats. The menu caters to meat lovers with a diverse selection of grilled meats, including succulent steaks, tender chicken, and flavorful lamb, all sourced from trusted suppliers to ensure the best possible taste and quality. In addition to their meat-focused offerings, the restaurant also provides a range of hearty burgers made with freshly ground, premium meat patties and complemented by an array of toppings and sauces. Vegetarian options are available as well, featuring delicious plant-based alternatives for non-meat eaters.
Address: Iskele, Ahmet Taner Kislali Cd No. 82/B, 48900 Datca/Mugla, Turkiye
#4 Datça Sofrası: A Journey to Authentic Turkish Taste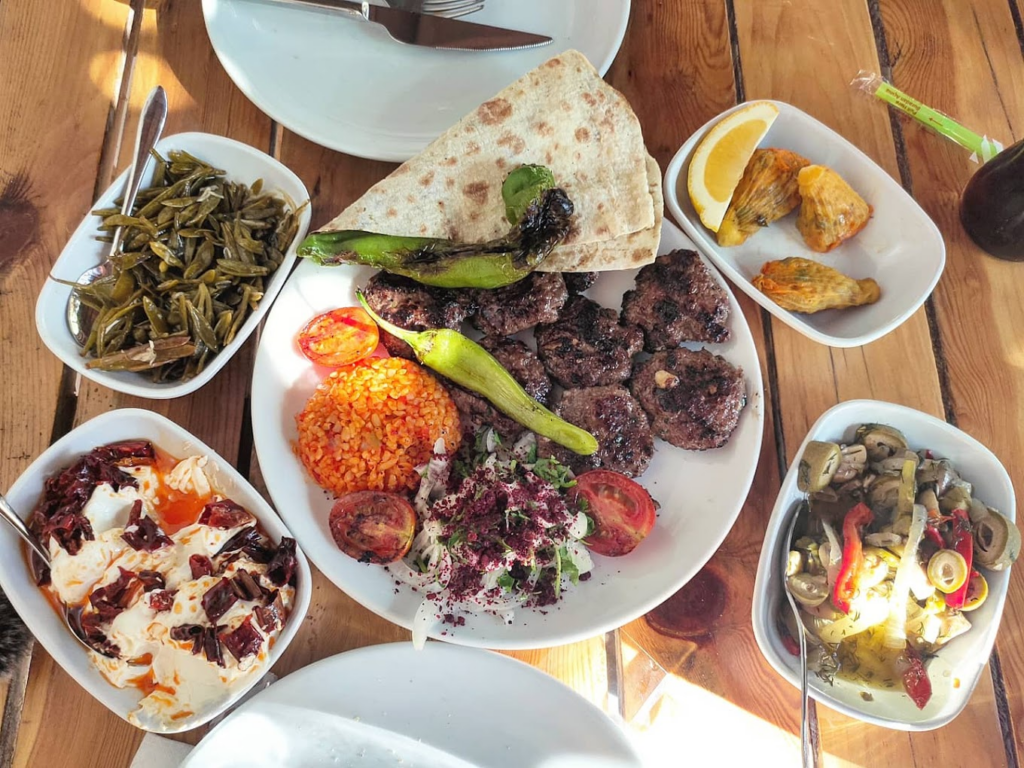 Datça Sofrası is a distinguished restaurant specializing in Turkish cuisine, specifically dishes native to the Datça Peninsula region. Known for its innovative approach to kebabs, the restaurant provides a broad selection, from skewered meats to vegetable options, cooked with a unique blend of local spices. Its signature dishes include varieties of lamb, chicken, and seafood kebabs, served with traditional sides such as pilaf and fresh salads. Beyond kebabs, the menu at Datça Sofrası also features a range of other Turkish classics like dolma, manti, and borek.
Address: Datça, Gazi Mustafa Kemal Cd. No:21, 48900 Datça/Muğla, Türkiye
#5 Seyran Cafe Ev Yemekleri: Where Food Feels Like Family
Seyran Cafe Ev Yemekleri specializes in offering an authentic taste of Turkish "ev yemekleri" (home-cooked meals) in a warm and welcoming setting. The eatery takes pride in providing a delightful selection of dishes crafted with care and love, reminiscent of homemade meals.
The menu features diverse traditional Turkish recipes, including flavorful stews, comforting casseroles, and hearty meat or vegetarian options, all prepared using fresh ingredients and authentic culinary techniques. With its inviting ambiance, Seyran Cafe Ev Yemekleri offers the perfect opportunity to savor the heartwarming flavors of Turkish home-cooked cuisine, making it an ideal destination for those seeking a wholesome and satisfying dining experience. 
Address: Iskele, 115. Sk. 4 /5, 48000 Datca/Mugla, Turkiye 
Conclusion
As we bid farewell to Datca's culinary gems, we leave with hearts and bellies full of delicious memories. The inviting aromas of grilled meats, the warmth of home-cooked meals, and the rooftop views that took our breath away will forever linger in our minds.
The magic on our plates at Inci Doner, the timeless flavors of Seyir Ocakbasi Sef Mehmet'in Yeri, the savory delights of Ozkan Usta Corba Kokorec, the heartwarming meals at Seyran Cafe Ev Yemekleri, and the fine dining at Yesim Teras Restoran have left an indelible mark on our culinary explorations. Until we meet again, Datca, your culinary delights will be sorely missed.