Top 3 full-day Tours we recommend:
#1 Best of Istanbul: Small Group Tour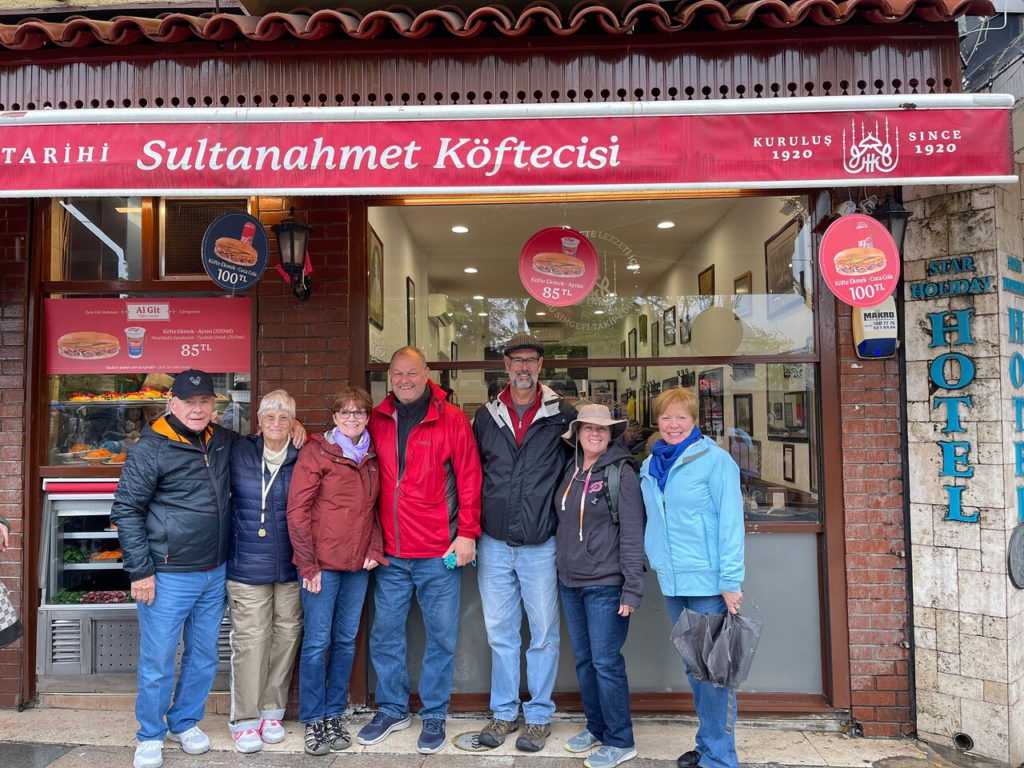 The Small Group Tour is an expertly curated travel experience aimed at providing a comprehensive yet intimate exploration of Istanbul's rich history, vibrant culture, and stunning architecture. This tour, maintaining a limited group size, takes you through a journey that spans from the iconic landmarks of Istanbul to its hidden gems, all under the guidance of a knowledgeable and passionate guide. The itinerary includes iconic sites such as the Blue Mosque, Hagia Sophia, and the Topkapi Palace and immersive walks through bustling local markets like the Grand Bazaar. Culinary exploration is also integral to the tour, taking you to the city's best food hotspots.
Why Join this Tour?
Comprehensive Sightseeing: This tour includes all the must-see attractions of Istanbul, from the historical Hagia Sophia to the vibrant Grand Bazaar, giving you a wide-ranging city experience.
Knowledgeable Guides: The tour guides are well-versed in the city's history and share intriguing anecdotes and tales that bring the city to life.
Small Group Size: The tour maintains a limited group size, ensuring personalized attention and a more intimate experience.
Culinary Experiences: The tour incorporates visits to local food spots and markets, allowing you to taste authentic Turkish cuisine and understand the city's food culture.
Balanced Itinerary: The tour balances guided sightseeing with personal exploration time, allowing you to soak in the city at your own pace.
Whether you're a history buff, a foodie, a culture enthusiast, or a casual traveler seeking to experience the best of Istanbul, this tour caters to all. The group size limitation ensures personalized attention, and the passionate guides promise an immersive, authentic, and engaging journey through the heart of Istanbul.
#2 Best Historical Tour: All-in-one Day Istanbul on a Bosphorus Cruise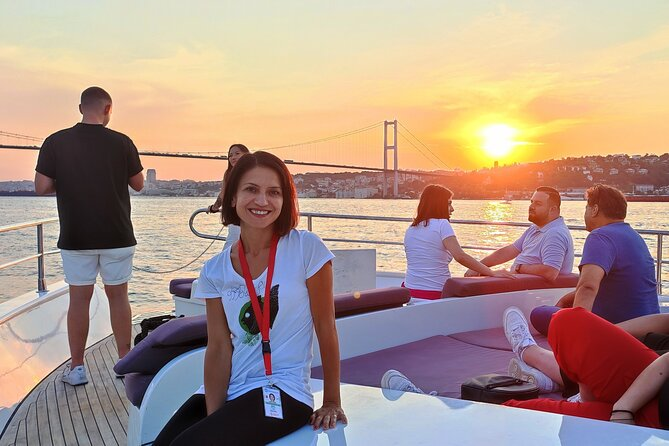 The All in One Day Istanbul – Historical Tour with Bosphorus Cruise provides an all-encompassing experience of the city's multifaceted appeal. This day-long tour whisks you through the city's grand historical landmarks, and vibrant markets. Then it offers a stunning Bosphorus Cruise to fully appreciate Istanbul's strategic and beautiful location straddling two continents.
Why join this tour?
In-depth Historical Exploration: Traverse through time as you visit Istanbul's renowned historical sites, each resonating with rich past and cultural significance.
Exquisite Cruise Experience: Sail across the Bosphorus strait, experiencing the city's unique geography and marveling at the stunning blend of Europe and Asia.
Cultural Immersion: Experience the city's vibrant lifestyle, taste authentic Turkish delicacies, and navigate through bustling markets, infusing your journey with cultural richness.
Expert Guidance: Benefit from the expertise of passionate guides who illuminate your understanding of Istanbul, infusing your experience with local anecdotes and facts.
Time-Efficient Itinerary: The day-long tour ensures you experience Istanbul's best without losing valuable vacation time.
Conclusively, the All in One Day Istanbul – Historical Tour with Bosphorus Cruise is your comprehensive pass to unravel the city's splendor in a single day. Ideal for those pressed for time or first-time visitors wanting an overview, this tour delivers a blend of historical exploration, cultural encounters, and scenic beauty. Sail across the continental divide, walk the path of sultans, haggle in lively bazaars, and indulge in culinary delights under the guidance of local experts.
#3 Best Cultural Tour: Istanbul Classics and Highlights!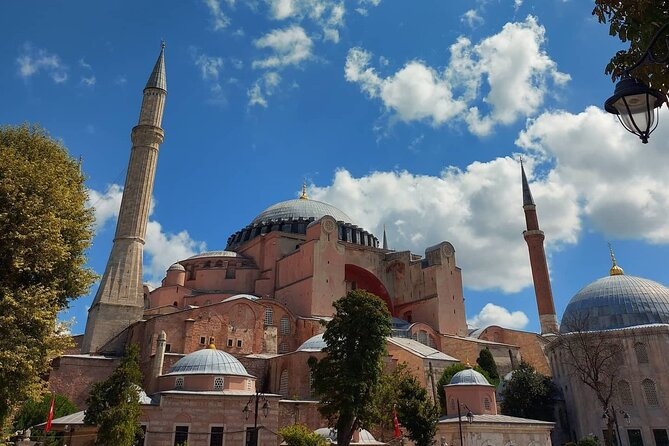 Uncover the rich tapestry of Istanbul's storied past and vibrant present with the "Istanbul Classics and Highlights" tour. This comprehensive, small-group tour takes you on a whirlwind journey through the most significant historical sites of this intriguing city, from the ancient Hippodrome to the mesmerizing Blue Mosque, the grand Hagia Sophia, the treasure-filled Topkapi Museum, and the bustling Grand Bazaar. An expert local guide will accompany you throughout the day, shedding light on Istanbul's profound history and unique culture. The tour also features a delectable Turkish lunch, providing a taste of authentic local cuisine.
Why Join this Tour?
Comprehensive Sightseeing: This tour covers Istanbul's most iconic and historical sites, offering a wide-ranging city exploration in just one day.
Expert Guide: You'll benefit from the insights and knowledge of a local guide, enhancing your understanding of the city's history, architecture, and culture.
Small Group Experience: Small group travel creates a more personal and engaging experience, allowing for better interaction with the guide and fellow travelers.
Inclusive Package: With all entrance fees, taxes, and a delicious Turkish lunch included, there are no hidden costs.
Local Cuisine: Taste authentic Turkish food during an included lunch, giving you a flavor of the region's culinary traditions.
The journey, enhanced by the insightful narration of a local guide, provides a truly immersive experience of this enchanting city. Join us for a day that promises sightseeing and complete cultural immersion into the heart of Istanbul. No matter your interests, this tour promises to captivate your senses and leave you with a deep appreciation for the city's profound history and vibrant present.
#4 Best Private Guided: Istanbul Best Tour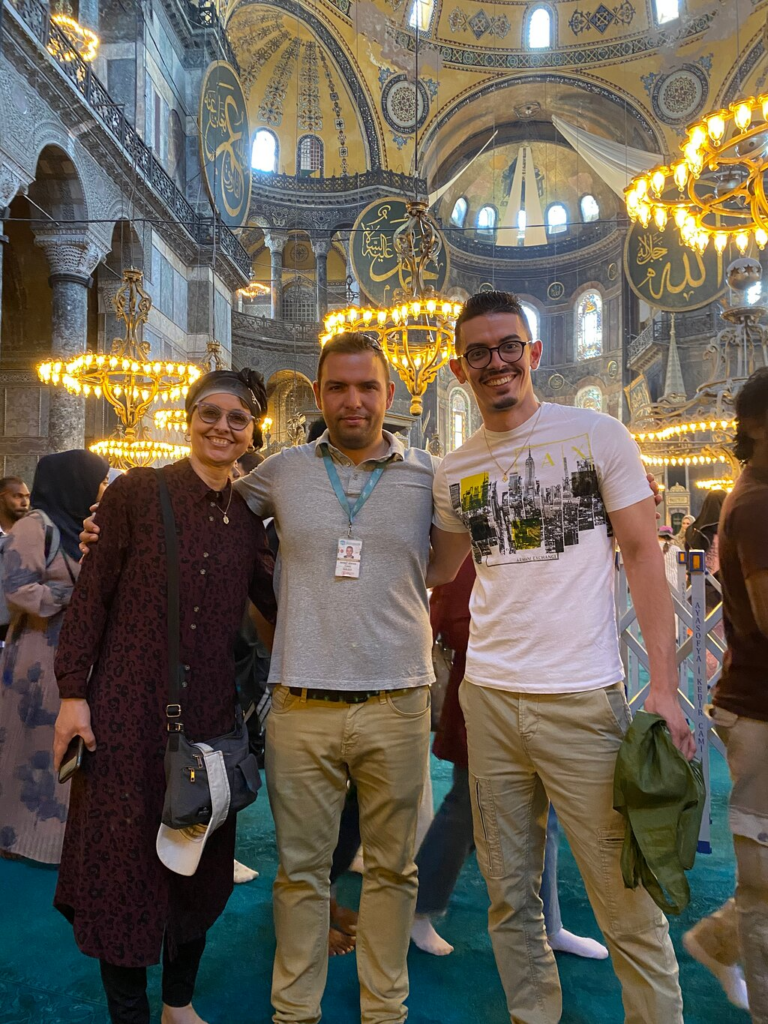 Introducing the "ISTANBUL BEST: Private Guided Istanbul Tour Full Day," offering an exclusive passport to the city's most iconic landmarks and hidden gems. Experience Istanbul through the eyes of a local with your dedicated guide, who will bring the city's history to life as you explore iconic landmarks like the Blue Mosque, Hagia Sophia, and Topkapi Museum. Roam through the lanes of the bustling Grand Bazaar, a sensory delight filled with color, sound, and enticing aromas. Personalize your journey through history, architecture, and Turkish gastronomy with an intimate, full-day itinerary.
Why join this tour?
Private Guided Tour: Enjoy a unique, personalized experience with a dedicated guide who tailors the tour to your interests.
Comprehensive Exploration: Navigate through the layers of Istanbul's history at prominent landmarks and off-the-beaten-path spots.
Cultural Immersion: Immerse yourself in Istanbul's vibrant culture, from architectural marvels to the bustling marketplace.
Local Gastronomy: Savor the diverse flavors of Istanbul with a traditional Turkish lunch.
Flexible Itinerary: The day's itinerary can be adjusted to focus on what interests you most about Istanbul.
To conclude, this tour offers a curated and customizable journey through the dynamic city of Istanbul. Whether it's your first visit or a return trip, this tour offers fresh perspectives and insightful exploration. With the personal touch of a private guide and the flexibility to shape your journey, you'll discover why Istanbul has captivated the hearts of travelers for centuries. This tour doesn't just offer a glimpse of Istanbul – it presents the best for you.
#5 Discover Istanbul's Splendor: Private 8 Hours Tour from Istanbul Cruise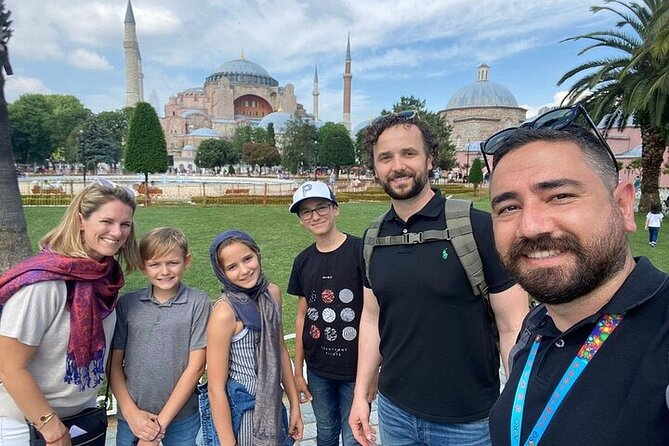 Immerse yourself in the captivating grandeur of Istanbul with our "Private 8 Hours Tour from Istanbul Cruise." This full-day private shore excursion from Galataport offers a stress-free and comprehensive exploration of the city's top attractions. As your personal guide leads the way, prepare to be mesmerized by the architectural wonders of the Blue Mosque, Topkapi Palace, and the iconic Hagia Sophia. Venture into the heart of the city's culture with an introduction to the intricate craft of Turkish carpet making and indulge your taste buds with traditional Turkish cuisine. Tailor the flexible itinerary to your liking and create unforgettable memories in the vibrant city of Istanbul.
Why Join this Tour?
Personalized Experience: This tour's private nature ensures you receive your guide's undivided attention and can customize your itinerary to suit your preferences and interests.
Time-Efficiency: The tour is designed to help you maximize your limited time onshore, ensuring you see all of Istanbul's main attractions without feeling rushed.
Comfortable Transportation: A private, air-conditioned vehicle will ferry you from one destination to another, providing comfort and convenience.
Cultural Immersion: This tour offers unique opportunities to delve into Turkish culture, such as learning about the traditional art of carpet making and sampling authentic Turkish cuisine.
Easy Access: The tour includes pre-paid admission tickets to all the attractions, allowing you to skip the queues and enjoy hassle-free access.
The carefully curated itinerary, personalized attention, cultural engagement, and seamless logistics ensure that you're not just observing Istanbul's beauty but truly experiencing it. Whether you're keen on history, culture, cuisine, or art, this tour weaves them all into one unforgettable journey, providing the best that Istanbul offers in the limited time you have onshore.
#6 Best Luxurious Tour: Bosphorus Sunset Cruise on Yacht
This enchanting journey immerses you in a unique blend of breathtaking natural beauty, cultural richness, and historical significance. As the sun dips below the horizon, you'll witness the city's skyline transform into a glittering display of lights, with famous landmarks like the Hagia Sophia, Topkapi Palace, and the Blue Mosque unfolding in a new light. The luxury yacht ensures a lavish setting, offering comfort, elegance, and a range of amenities for a memorable experience. This three-hour cruise is not just a sightseeing tour but a sensory feast, encompassing sight, sound, taste, and a dash of romance.
Why Join This Tour?
Awe-inspiring Views: Experience Istanbul from a unique vantage point and catch sight of renowned landmarks as they bask in the golden sunset hues.
Luxury at its Finest: Embark on this journey aboard a high-end yacht, replete with plush seating, fine dining options, and an on-board bar, ensuring a sumptuous sailing experience.
Cultural Embrace: Grasp the cultural and historical nuances of Istanbul as you cruise past its centuries-old palaces, mosques, and mansions, with expert narration from our knowledgeable guides.
Breathtaking Sunset: Marvel at the captivating sunset over the Bosphorus Strait, a sight that will undoubtedly etch itself into your memory.
Delicious Turkish Cuisine: Savor an array of traditional Turkish delicacies, complemented by fine wines and cocktails, as you glide across the tranquil waters.
Romantic Ambiance: The magic of the twinkling skyline, the serene water, and the gentle sea breeze sets the perfect scene for a romantic evening.
Photographic Opportunities: Capture the stunning tableau of the changing hues of the sky and the shimmering cityscape – a delight for photography enthusiasts.
As the day culminates, embark on an unforgettable journey with the Bosphorus Sunset Cruise on a Luxury Yacht. This voyage is not just about sightseeing; it's an invitation to experience the soul of Istanbul, the interplay of history and modernity, and the city's indomitable spirit. With breathtaking views, a luxurious setting, delightful cuisine, and a narrative that connects you to the city's heartbeat, this cruise offers an experience that transcends the ordinary.