Yes, there are indeed beaches in Istanbul, owing to the city's unique geographical location bordered by the Black Sea to the north and the Sea of Marmara to the south. From secluded bays to bustling seaside resorts, Istanbul boasts a diverse range of beaches that offer respite from the city's bustling urban life. I'm going to share 5 of them.
A City Surrounded by Water
Istanbul's status as one of the few transcontinental cities in the world – straddling both Europe and Asia – provides it with an extensive coastline. The city lies between two major water bodies, the Black Sea and the Sea of Marmara, which are connected by the Bosphorus Strait. This geographical advantage ensures that Istanbul has a multitude of beaches that cater to diverse tastes and preferences.
5 Beaches of Istanbul
1. Kilyos Beach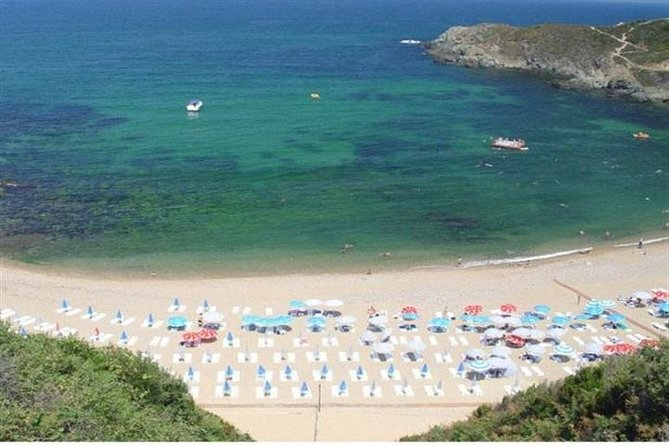 Kilyos, located on Istanbul's Black Sea coastline, is a favorite among beach-goers. Known for its golden sand and clean, refreshing water, it's the perfect spot for swimming and sunbathing. In addition to natural beauty, Kilyos Beach offers a range of amenities, including restaurants, cafes, and bars. Moreover, several music festivals and outdoor concerts take place here during the summer.
2. Caddebostan Beach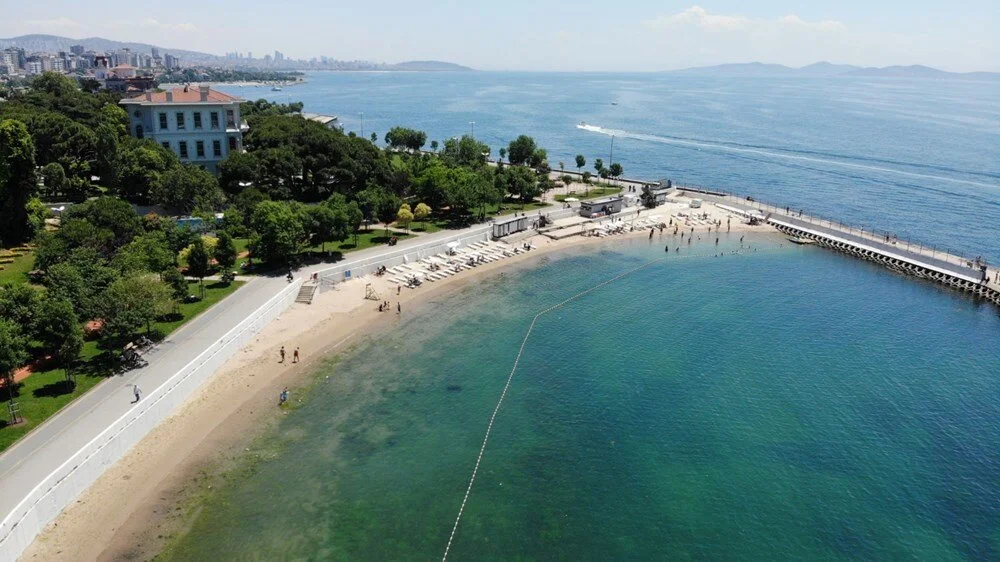 Situated on the Asian side of Istanbul, Caddebostan is a Blue Flag beach that ensures excellent water quality and safety standards. The beach is a peaceful retreat from the city's hustle and bustle, providing visitors with a calm atmosphere to enjoy the Sea of Marmara's tranquil waters. It is also an excellent spot for watching the sunset.
3. Florya Beach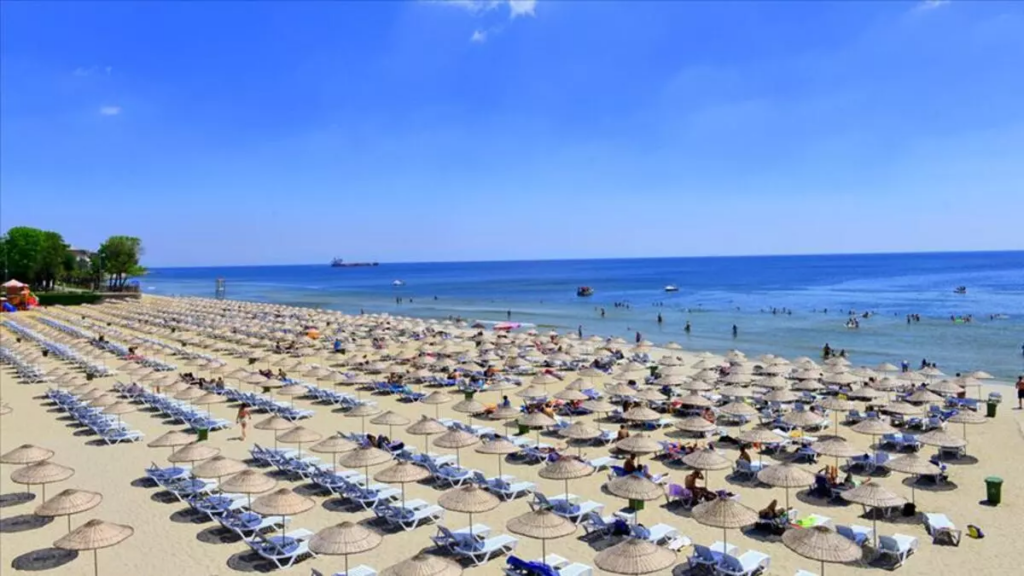 Florya Beach, located on the Sea of Marmara, is a family-friendly beach equipped with excellent facilities. Its close proximity to the city center makes it a popular choice for both locals and tourists. The beach offers a range of water sports and is surrounded by several restaurants and cafes, making it a perfect location for a full-day outing.
4. Büyükçekmece Beach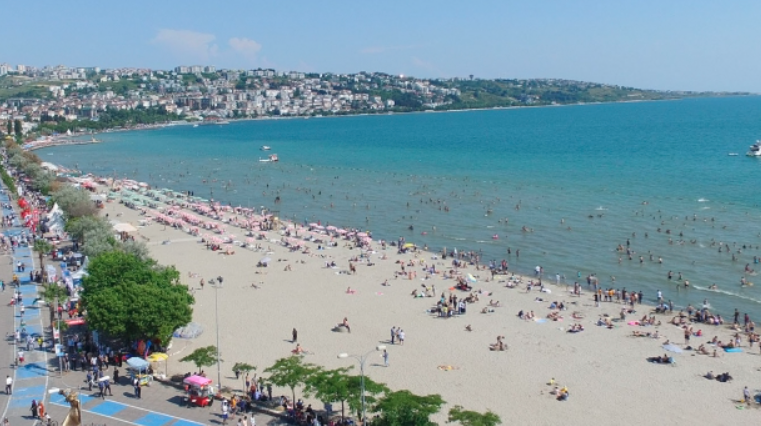 This expansive beach, located near the Büyükçekmece Lake and the Mimar Sinan Bridge, is a great place for outdoor activities. The beach is complemented by a long promenade, popular for jogging and cycling. It is also an excellent location for picnics, offering stunning views, especially during sunset.
5. Şile Beach: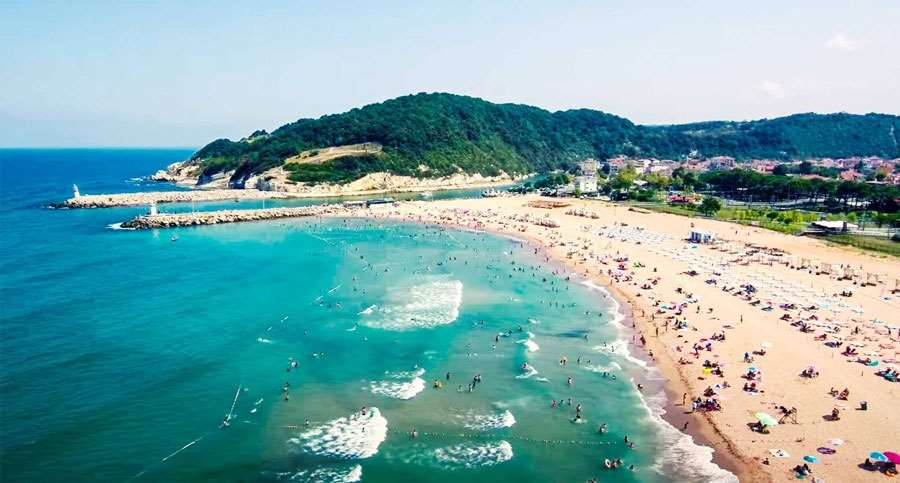 Located about 70 km from the city center on the Black Sea coast, Şile is famous for its long, sandy beaches and clear water. It's a particularly popular destination during the summer months, offering a peaceful retreat away from the city's busy life. The town of Şile also provides several attractions including a lighthouse, a Genoese castle, and plenty of local shopping opportunities for its famous cotton clothing.
Blue Flag Certification
Some beaches in Istanbul have received the Blue Flag certification, an international award given to beaches that meet high standards for water quality, safety, environmental education and information, the provision of services and general environmental management criteria. This is a testament to Istanbul's efforts to maintain and enhance its beach environments.
Conclusion
Despite its fame as a bustling metropolis steeped in history and culture, Istanbul also offers an array of beautiful beaches that provide a refreshing escape from city life. The city's unique geographical position allows residents and visitors alike to enjoy the seaside splendor, adding another facet to the charm of Istanbul.