Alacati, a very popular holiday destination today, is about 1 hour away from Izmir. Alacati, which is affiliated to Cesme Municipality, makes its guests feel alive with its stone houses, beaches, and pleasant nightlife.
Although the region is especially lively in the summer months, it is also enjoyable in the winter months. For those who are tired of the crowd in the summer, I recommend them to go in the winter. For example, it is quite enjoyable to spend New Year's Eve here.
But of course, the taste of coming here in the summer is very different. In the meantime, I'll leave a few nice hotels on this list where you can stay.
In fact, there are so many things to do in Alacati, I will only give you some examples. I will also add regions that are not in Alacati but close to this list. Maybe there will be places you want to visit. Enough talking, let's get to this list!
1- The Most Popular Thing of Alacati: Windsurfing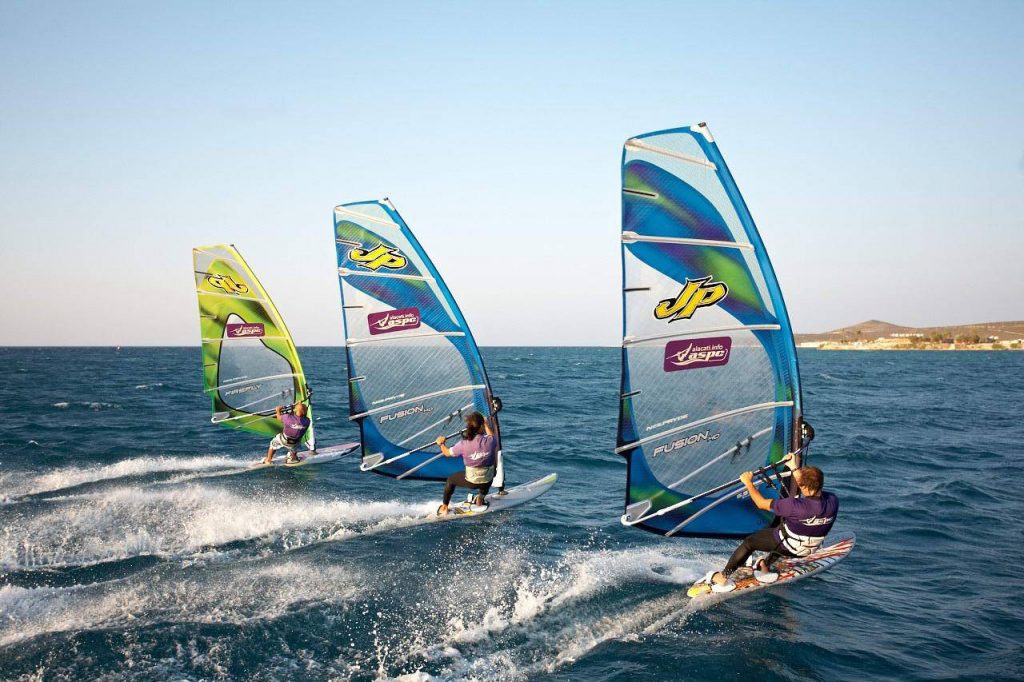 When we hear the word "Alacati", the first thing that would come to our mind is windsurfing. It literally is the symbol of Alacati. When you are at the entrance of Alacati, there's a windsurfer guy statue.
There is a windsurfing area where the whole windsurf schools are located in. There are around 10 windsurfing schools in the same area. You can choose the one which is suitable for you.
You can learn windsurfing from a beginner level to advanced. There are lots of windsurfing teachers who are ready to help you out. At first, you will fall into the water a lot, but after some regular practice, you will feel like a pro!
If windsurfing would turn into a hobby for you and you decide to surf every summer, there are surfing competitions too. You can show the people that you are the boss!
What do you say? Are you in for some windsurfing?
2- Listen to Some Live Music on Sunday in Paparazzi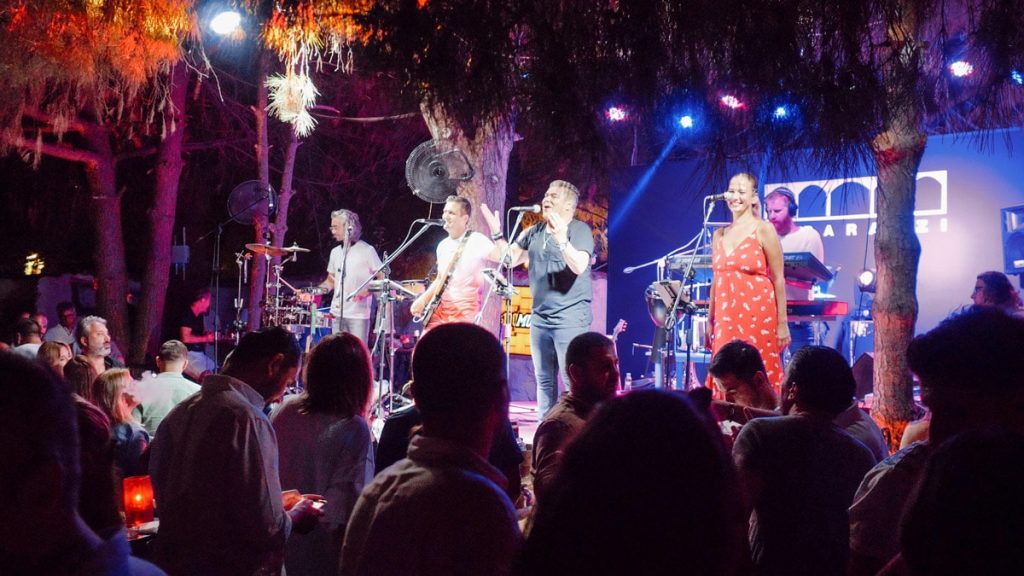 Even if I wrote Paparazzi for some live music on Sunday, it is also a beach club. So you can go there during the day too. They have an amazing sea, which is almost rockless.
Paparazzi has also delicious food, great music, and an amazing atmosphere. On Sunday evenings, my favorite group in the live music goes on. It's called the "Yol Project". This group entertains the audience a lot and they sing both English and Turkish. With a glass of wine, it is going great!
Paparazzi is located in Aya Yorgi Bay with lots of beach clubs on the line. But if you ask me, I would say Paparazzi is the best of them. Just like the other beach clubs, the beach has an entrance fee of $13 per person, but the good news is that you can spend this fee on food or drink with the ticket they gave you.
Address: Ayayorgi Mevkii No: 11, Cesme / Turkiye
3- Wander Around Alacati Square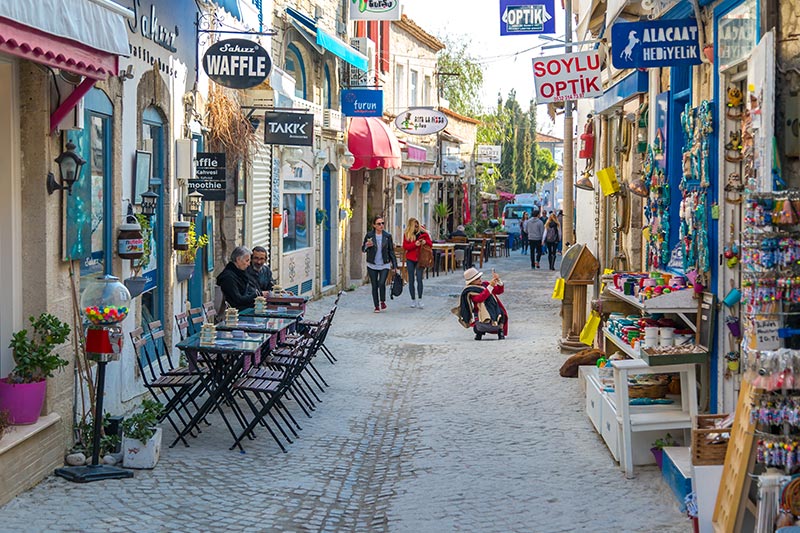 Alacati Square is the main center of Alacati. There are many streets in the square. Most of the streets have cool coffee shops, boutiques, restaurants, and the main street has a bazaar called "Catladikapi Bazaar".
The square has beautifully constructed stone homes and stores. You can buy some souvenirs to remember your holiday permanently. The streets are crowded all-day in the summertime.
The boutiques here consist of accessories, magnets, souvenirs, dresses, stores that sell bikinis, flip-flops, and towels. There are also lots of restaurants in this main square too.
Even if this street and its side streets are the main centers of Alacati, there is still a lot more to explore. But be careful, it is really hot in the summer. Especially noontime. As a friendly recommendation, the best time for being here in the afternoon.
4- Water Sports in Fun Beach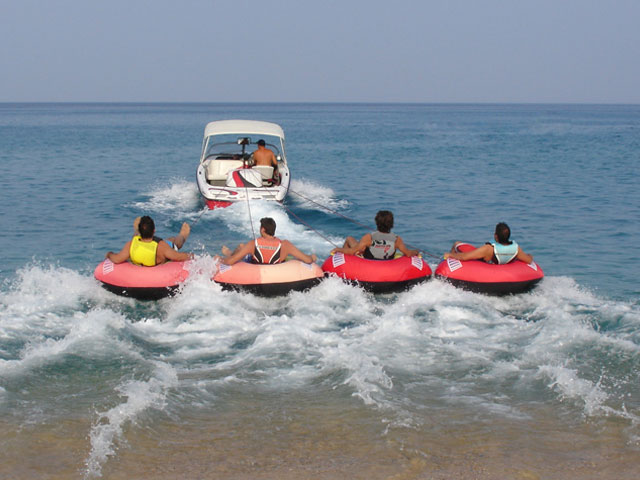 I came with a great option for your swimming lovers! Fun Beach, as its name suggests, is a very entertaining beach club. Here you can enjoy the cold sea while sunbathing a little.
There is also an area where you can do water sports, although it is not included in the entrance fee. If you want, you can do adrenaline-filled sports such as parasailing, hamburger, banana, or jetski!
In Cesme, everyone usually comes to the beach clubs in the morning, grabs their sunbeds, and stays until the evening. That's why most of these beach clubs have a restaurant where you can eat and buy drinks, but a bit expensive.
There is an entrance fee of $13 to enter Fun Beach. They include a soft drink or beer in this fee. You can buy the drinks you want to buy later from the restaurant for a fee. Roughly, the cost of a day here is $30 per person
Address: Kum Kilise Mevkii, Sehit Mehmet Yolu Altinkum / Cesme
5- Cesme's Specialty: Eat Kumru in Yildizburnu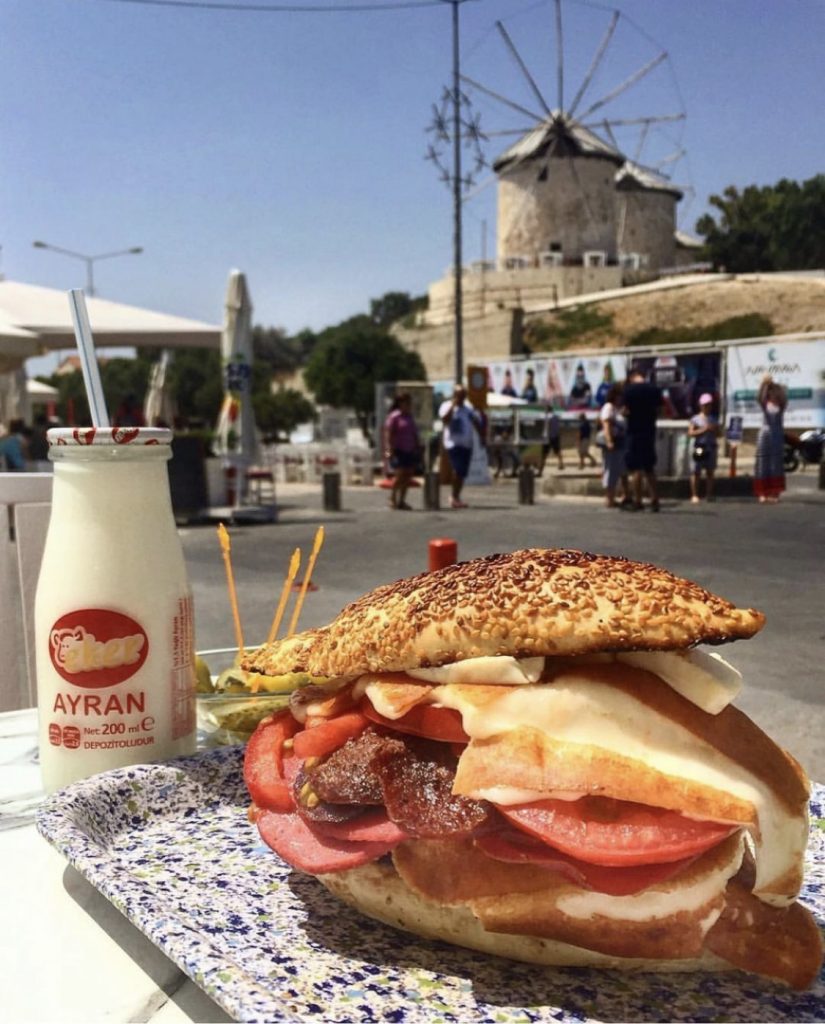 Kumru is a kind of sandwich, but it is famous throughout Cesme. Kumru has sausage, salami, melted cheese, and tomatoes. But of course, you can add or remove any of these materials.
Although preferred especially for breakfast, Kumru is a sandwich that has managed to be the favorite of every meal and everyone. It is served with cucumber and pickled peppers. It is also very pleasant to eat with fried potatoes. A toast is also similar to kumru.
Although there are many dough makers both in Alacati and in Cesme, my favorite is Kumrucu Erol. Kumrucu Erol, where it is located in the coastal area of ​​Ilica called Yildizburnu, you can have the pleasure of eating a Kumru in front of the sea view is priceless.
But of course, there are a lot of Kumru shops around, if it becomes crowded or there is no place, you can try other places. Or if you don't like the Kumru there, you can eat it somewhere else.
The popular "Yengen" kumru is a type of kumru with sausage, salami, melted cheese, and tomato. Triangular cheese is added to the "Crazy" kumru, which is a top type of this variety. The biggest type of kumru is "Psychopath", in which all the ingredients are placed twice.
By the way, I wrote the names because they are the same everywhere. In other words, the materials of these varieties will be the same in every place that has kumru that you visit. The price of a Yengen kumru variety is approximately $3.
6- Participate to Concerts in the Beach Clubs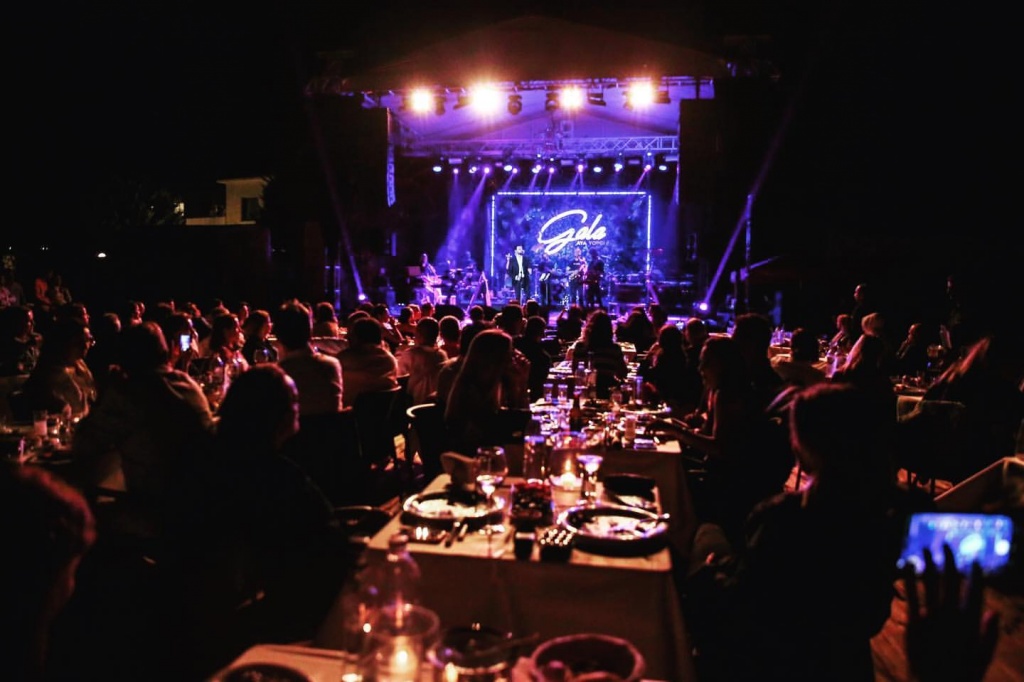 Aya Yorgi Bay is located on the northern side of Cesme. This area is famous for its beach clubs. Another feature of the beach clubs in this region is their concerts.
Many singers and DJs, both local and foreign, come to beach clubs in this region and perform their performances both during Happy Hour and evening hours.
For example, about 2 years ago, I went to the Oscar and the Wolf concert in Cove Ayayorgi beach in Aya Yorgi Bay. The number of concerts increases especially at the beginning of the summer season, at the end of the summer season and during the holidays.
Do not miss what happened in Cesme by following the concert programs of your favorite artists during your Cesme vacation. The joy of beach club concerts is another thing.
7- Enjoy 'till Morning in Dusk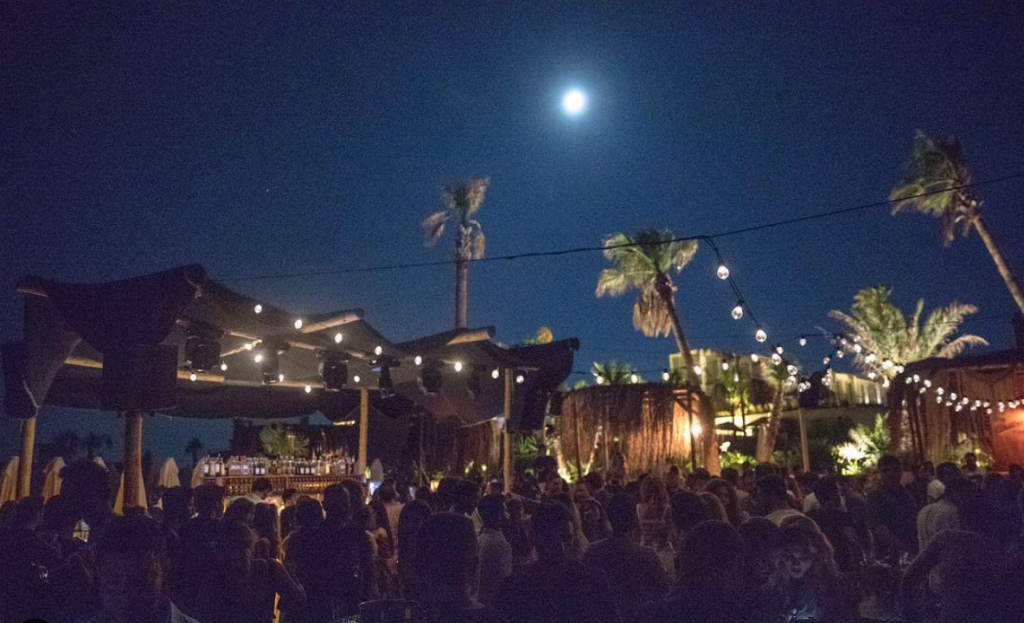 This is a very good advice for my young and young spirited friends who love to have fun until the morning!
Dusk is located in Madeo Beach. Of course, as it is a night venue, it opens late after the beach closes. I wouldn't recommend going to Dusk Night early.
This place is full after 2 AM and the entertainment continues until morning. In addition, it is also enjoyable to start the day after having fun in the early hours of the morning. Isn't it a great idea to swim at sunrise?
Dusk nightclub hosts world-famous DJs. It also organizes parties in different concepts. If you want to enjoy the night, have some drinks and dance, Dusk will be a nice option.
Spending a night at Dusk costs averagely $60 for each person.
Address: Alacati Mahallesi, Cark Plaji Mevkii Sea Side Yolu Mehmet Koyu, Alacati / Izmir ​
8- An amazing Atmosphere in Single Fin Yellow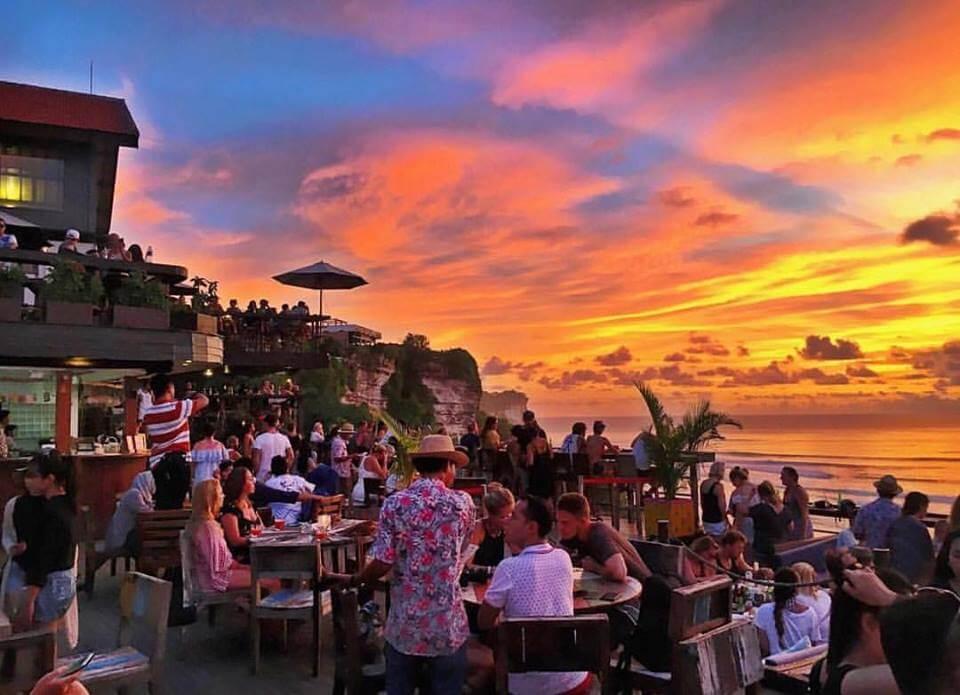 Single Fin Yellow is also a nightspot, just like Dusk. You can enter Dusk as Madeo Beach during the day and enjoy the sea, Single Fin Yellow also has a beach for the day.
Single Fin Yellow is located in the area of surf schools. In fact, it is right there in Cagla Kubat's surf school. So after some surfing, a nice dinner and late hours fun atmosphere of Single Fin Yellow will show you this lively area again!
You will love the decors here. There's even a carousel! Not just for fun, but if you are a fan, you can even go for a photo. This is a popular nightspot filled with Alacati locals.
Entry to the venue is free, except for special DJ performances. Pricing for special performances is also changing. When you follow the place on social media during your trip, you can be informed about the developments.
You can have fun for $50 at Single Fin Yellow.
Single Fin Yellow is open every day from 10 AM to 4 AM. Besides the night activities, sometimes Alacati's Fishing Competition happens here.
9- Enjoy White Cliffs with a Deep Blue Sea View in Delikli Bay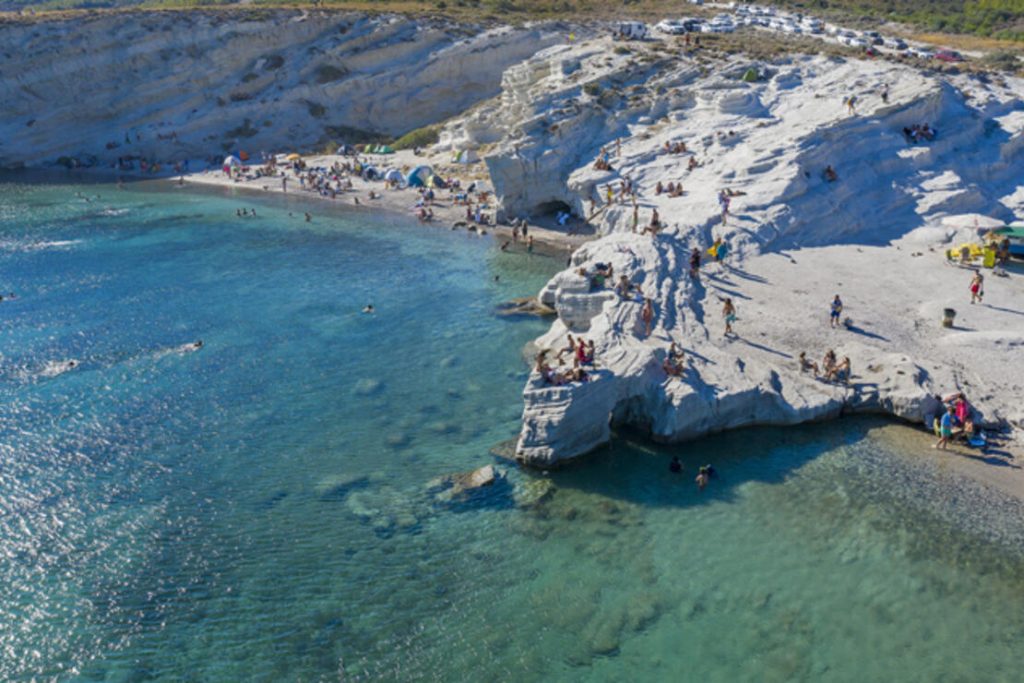 Have you ever seen a white rocky bay before? I saw it for the first time in Delikli Bay and fell in love! What a beautiful sight this is…
This is a place away from the center of Alacati, away from the crowd and where you can rest your mind. Yes, there is no human traffic here like Alacati Carsi, but it gets crowded according to the hour. It become most crowded especially at noon.
If you arrive early in the morning, it is not crowded, but when you are late it gets busier. Fortunately, you don't have to worry about keeping a sunbed here. You can lay your towel in a nice place, sunbathe and swim.
You can also camp in Delikli Bay, and sometimes people use this area as a camping area. But be warned, the sea can be a little cold. Due to the beauty of the scenery, you can take amazing photos here as well.
10- A Comfortable Stay in Kapari Hotel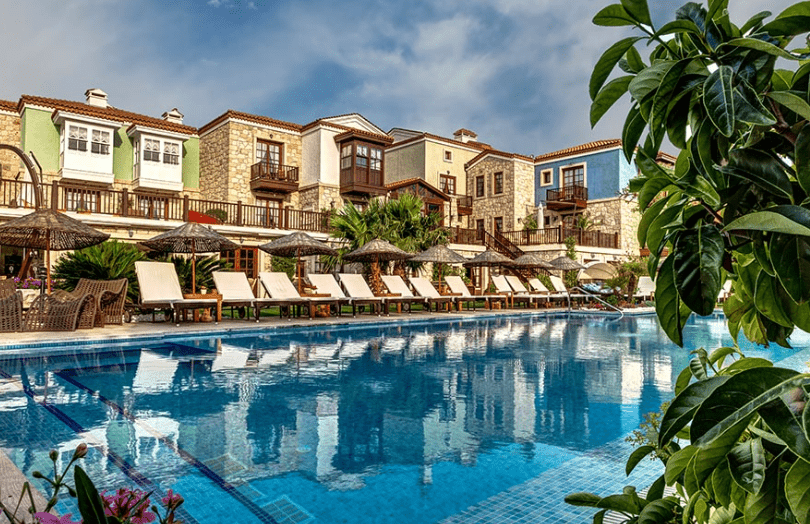 Kapari Hotel is one of the best options for your stay in Alaçatı. A boutique hotel in a very central location.
There are 22 rooms here, 10 of them are suite rooms and 12 of them are deluxe rooms. The rooms are quite large and comfortable. Besides, the hotel has a pool and you can also benefit from it.
This hotel, which has a very diverse breakfast and menu, will add pleasure to your holiday. The staff is also very friendly. Although it is a boutique hotel, there is a spa, sauna, and massage here as well. You can even request a massage by the pool!
It will be a wonderful feeling to sleep and wake up in the fascinating Alaçatı landscape. Experience this hotel will cost you roughly $120 per night.
Address: Sokak No:4 Alacati Marina Mevkii Alacati / Izmir
11- Visit Cesme Marina
Cesme Marina is one of the best known places in this region. As the name suggests, many boats anchor here and use it as a marina.
There are also many shops and restaurants to eat well. In addition, right above the bridge inside, there is the unicorn statue you can see in the image of the article.
Cesme Marina is generally more secluded than the Alacati region. Here, you can have a peaceful breakfast and browse both clothing and technology and book stores.
Address: Hurriyet Caddesi, 16 Eylul, Cesme / Izmir
12- A Great Electro Music Place: Sommer Klein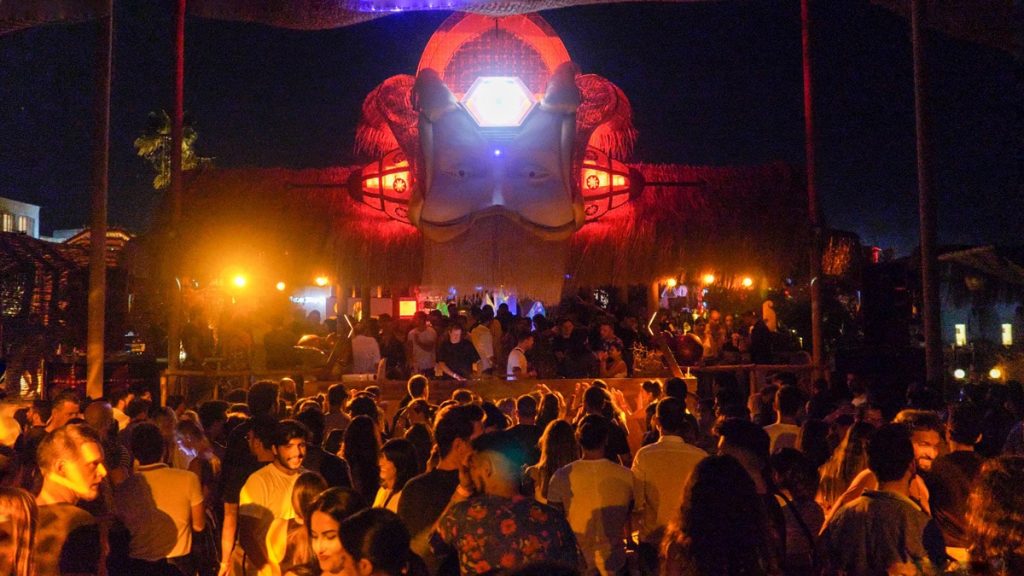 Sommer Klein, which is the summer version of Klein, who was frequently known in Istanbul before, is located by Alacati Marina.
It is a place where especially electro music lovers can have fun. This place also hosts famous DJs such as Single Fin Yellow and Dusk.
This place also has very nice decorations. There is an area with rhinestones, everyone is taking pictures there.
In this place, which generally focuses on brown tones, a different atmosphere awaits you compared to other places. Do not take what I say differently, in a positive way.
You can also make reservations in case they could just ask. You need to pay an entrance fee, which is around $ 20.
Address: 18001 Sokak, No:3/A, Alacati / Cesme
13- Shop in the Saturday Market of Alacati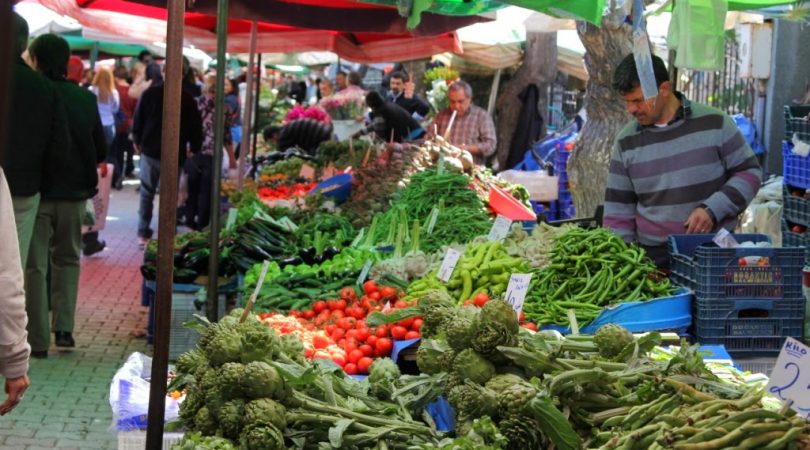 Vegetables, fruits, clothes, toys, bags, wallets… Whatever you look for, you can find it at Alacati Bazaar every Saturday.
The market opens early every (around 8 AM) Saturday and closes around 7 PM. But my suggestion to you is don't be too late because it is a place that is very demanding, there would be no good products left for you.
Except for your fruit and vegetable shopping, if there are branded products that you want to buy but cannot buy because they are expensive, there are very high-quality replicas of them here, which are very affordable.
Especially the clothing and goods department is in high demand. You can buy a wide variety of beautiful beach and summer dresses here. This market continues for about 1 km.
Moreover, this place is very close to the center of Alacati, you can go for a tiredness coffee or tea after your shopping.
14- Visit Alacati During Herb Festival Days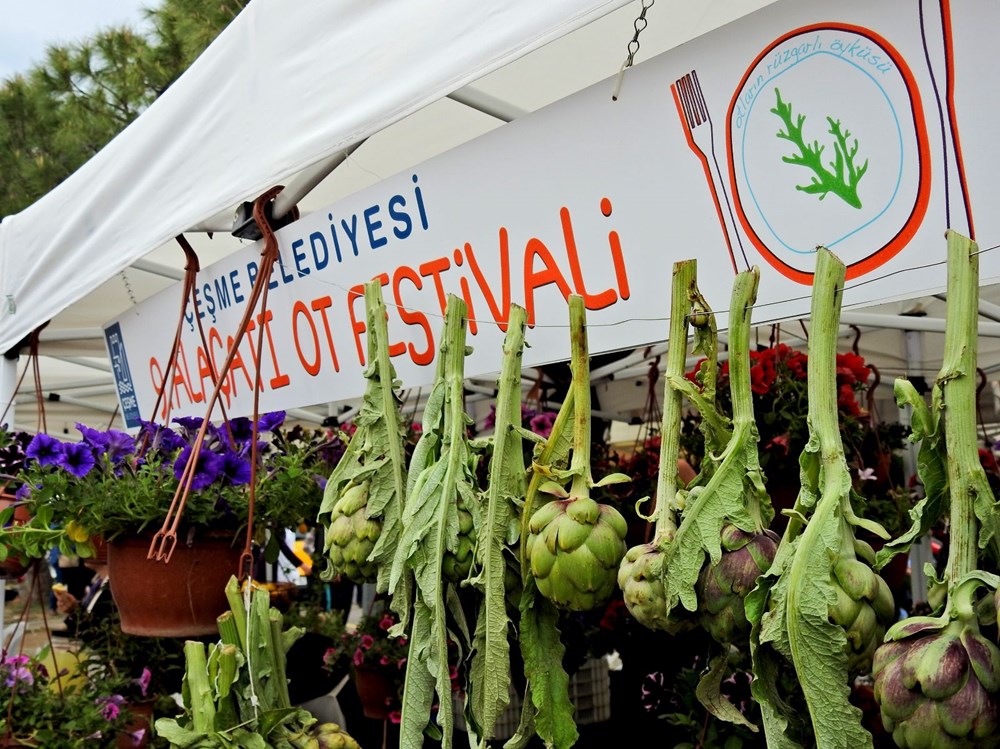 Alacati Herb Festival is a very interesting event held every year. Thanks to the festival, you can integrate with the historical and authentic atmosphere of Alacati.
The festival offers you the opportunity to get to know the Aegean from its different aspects throughout the events. This event attracts intense participation from all over our country.
Since the Aegean region is famous for its herbs, a wide variety of plant species grow here. In fact, since this festival is an event held to promote the herbs and plants of the Aegean region, stands with plants and herbs are set up. In some of these stands, local herb dishes are cooked and served.
Thanks to this festival, you can also get the opportunity to meet the famous herbalists of the Aegean. Thus, you can learn the features and benefits of these plants directly from their growers.
You can also buy herbs whose properties you have learned. This festival is usually held in the first week of the month of April.
15- Enjoy the Boutiques in the Center of Alacati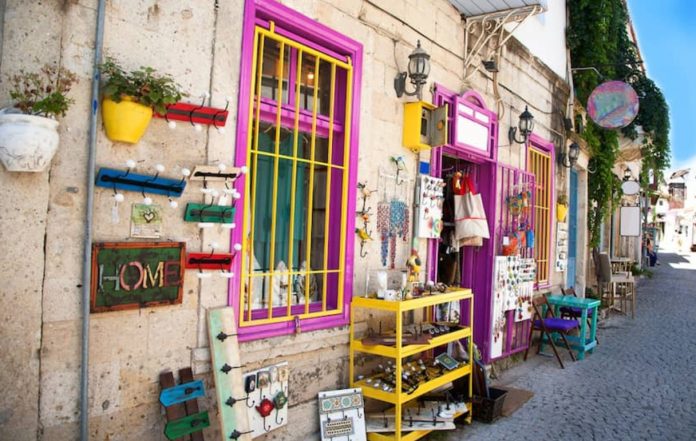 Alacati's boutiques are very popular. Here you can find many jewelry, designer items, and clothes. You can also buy souvenirs for Alacati souvenirs.
If I give an example of the boutiques I went to and liked from these boutiques; I can give examples of Passo Alacati, Bazen Alacati, Sokak Kedisi, Bird Kafesi and, Bashaques boutiques.
They all have more or less the same concept. The place you see in the image is the boutique named Sokak Kedisi. For household goods, I can recommend the White & Beige store.
16- Take an Afternoon Walk in Camlik Road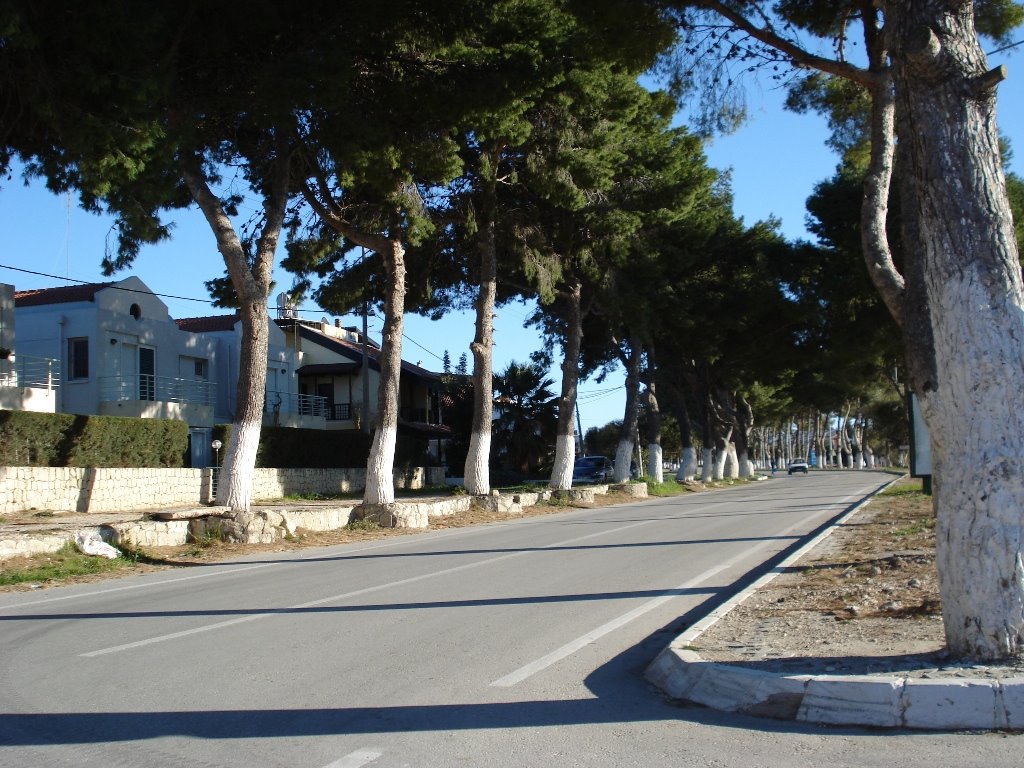 I have a very good suggestion for those of you who make a routine of running and walking in the morning or evening.
Camlik Road is a great alternative for walking and jogging in the beautiful weather of Alacati. In addition, this road continues for about 2 km. In other words, even going all the way and going back provides you with a daily sport.
Besides, Camlik Road is also very close to the Alacati center. If you want to have a coffee or tea in the bazaar after the walk, the distance between the bazaar and Camlik Road is about a 10-minute walk.
Shadows are dominant during the day, especially as there are many trees around it. Therefore, walking can be a little more comfortable. Personally, I prefer evening walks and the weather is warm enough to walk.
17- Another Place to Stay: Rooms Smart Luxury Hotel & Beach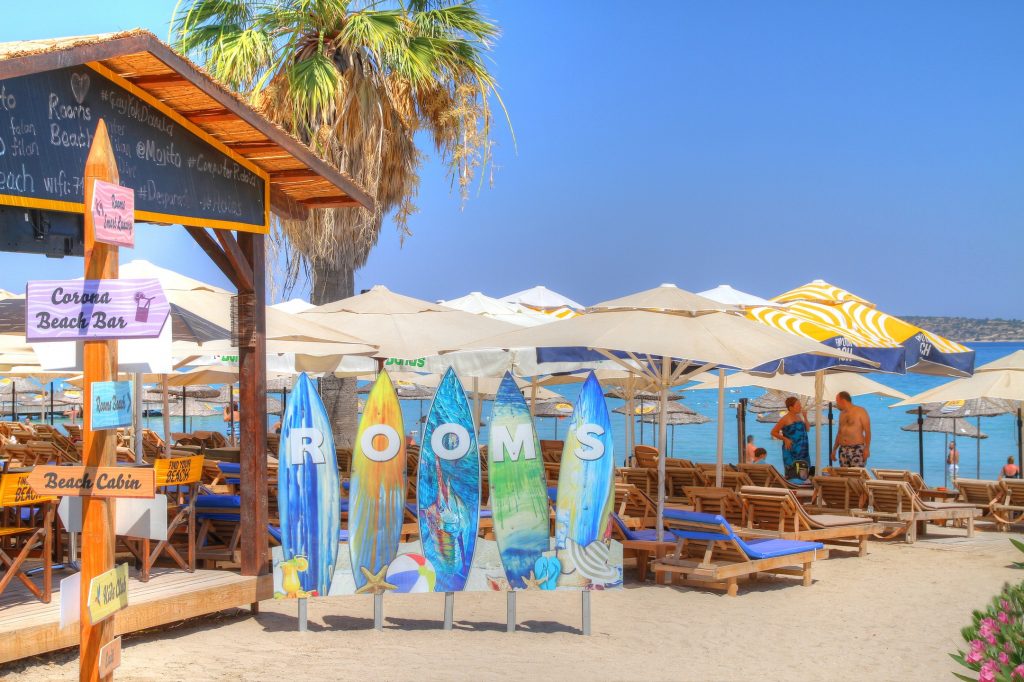 Rooms Smart Luxury Beach is located on Boyalik Beach, which is just ahead of Ilıca Beach. The hotel has a capacity of 600 people.
Ilica's sands are famous, there are not many stones in these sands. Lounge music also plays on the beach, it will be announced to the fans!
Rooms' kitchen works with a self-service system. So you can buy your own meals. I say since the last time I went, the food was quite delicious, I think it can be tried.
You can enter the beach without a reservation. They give priority to hotel guests, if there is no place other than guests, they cannot get to the beach. So staying at the hotel might be a bit of a logical idea.
Except for the area they call Primefront, they do not apply a price difference to the lounge and any sunbed. You can stay at this hotel for $110 a night.
Address: Boyalik Mah, 3424. Sk. No:9, Cesme / Izmir
18- Book a Massage or Bath Session in Radisson Blu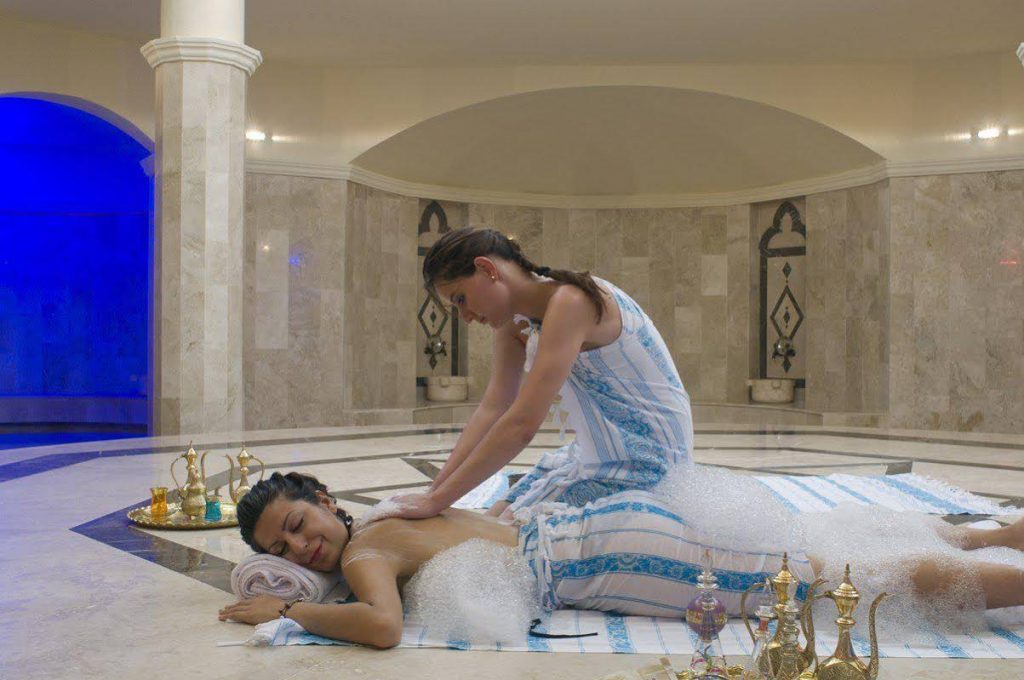 Radisson hotel chain has announced the name of a chain in Turkey and Europe. This hotel is in the Cesme region of this chain, is located in the Ilica region.
Radisson has a beach like other hotels. This time, I would like to suggest to you the Turkish bath and massage facilities, not as stay advice.
A few years ago, before my stressful day, I came here to have my massage and then entered the Turkish bath. Although I went to many massages afterwards, none of them relaxed as much as I did here.
Being a very clean and beautiful hotel, Radisson reflected its meticulousness to the bath and massage section.
They offered me herbal tea before I started the massage session. I hope his gestures are still going on, I liked it very much. One night stay in this hotel $150.
Address: Altinyunus, 3435. Sk. No. 25, Cesme / Izmir
19- Go to Before Sunset Beach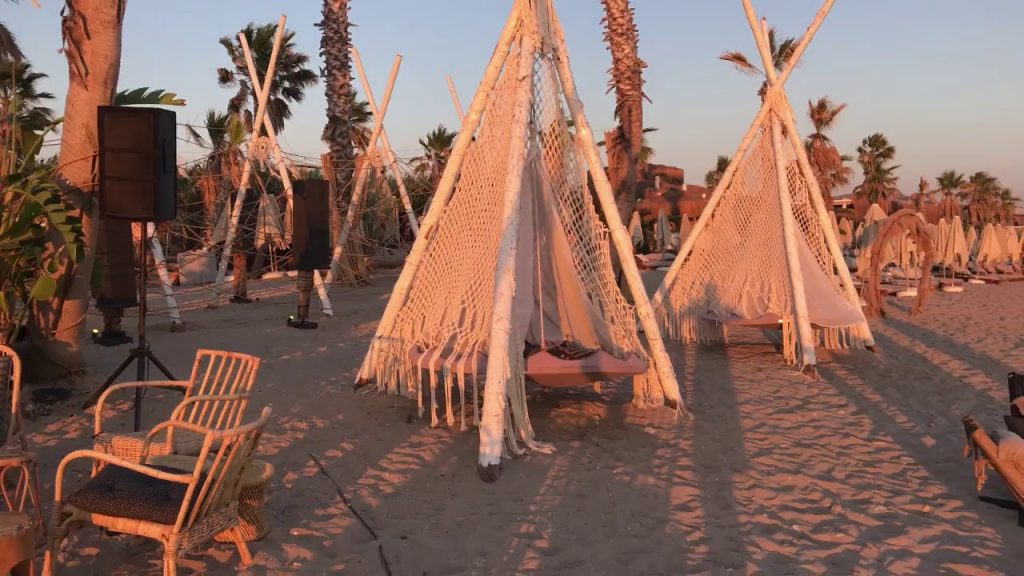 Before Sunset Beach is located in Azmak bay of Ovacik village, which has the cleanest and most calm bays of Cesme.
The beach has a sunbed capacity of 500 people, a restaurant with a capacity of 200 people, and a capacity of 8 bungalows. If you want to experience a boutique beach, I recommend Before Sunset Beach.
In the "Elefante" concept that takes place every evening, floor tables are set up on the beach, and dinner services are made for that day.
In addition to these, Before Sunset is a very popular beach with its opening and closing parties in the summer and season closing period.
It takes about 30 minutes by car to Alacati. There are also minibuses going here. The location is unfortunately a bit off the beaten track, but you will see that it is worth it when you go.
There are accommodation options for those who want to stay. By the way, you can enter the beach by reservation. Reservations are also filled in a short time, I recommend you to make a reservation a few days in advance. There is an entrance fee for $20.
Address: Ovacik Mah., Azmak Koyu 381/A, Cesme / Izmir
20- Enjoy Free Swimming in Ilica Public Beach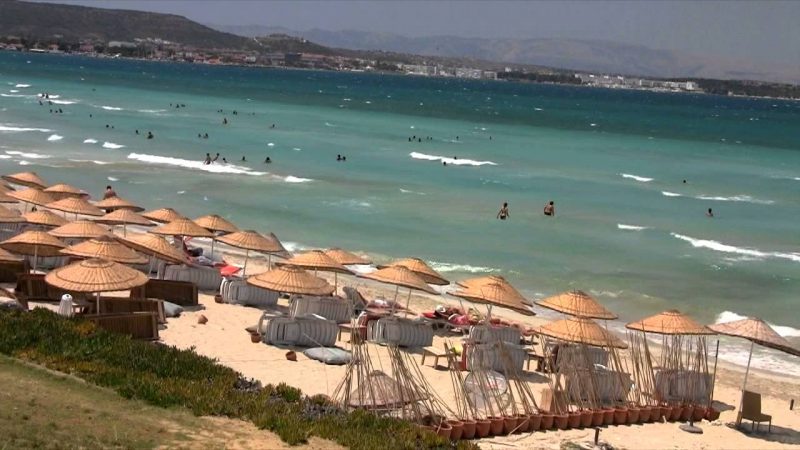 Ilica Public Beach obviously has one of my favorite seas in the Cesme area. You ask why? Because the sea is very clean and there are no stones in the sea!
Not only the locals of Cesme, but also the tourists love this beach. It is one of the most visited beaches, especially for those who want to have a pleasant and unforgettable holiday.
The total length of the beach is around 3 kilometers. The beach is generally crowded but still has quiet areas due to its long length. This place is among the best beach choices to be chosen to relax and relieve stress after a tiring period.
Since Ilica Public Beach is located close to underground sources, the beach joins with underground waters. Those mineral waters are very beneficial for human health.
Therefore, Ilica Public Beach reveals its difference from other beaches by having a private beach structure that is good for human health.
The beach of Ilica Public Beach is very clean and yellow in color. With these qualities, it is a favorite of many visitors. Another nice feature is that the beach has a blue flag. In addition, despite the shallow sea, there is also a coast guard.
Of course, you have the option of staying in hotels near the beach. In addition, if you like camping, there are also suitable spots for camping in the area where the beach is located.
While having a pleasant camping with your loved ones, you can easily meet your basic needs such as eating and drinking from the beach.
Entrance to Ilica Public Beach is free. Apart from that, the beach does not have any opening or closing hours, you can go whenever you want. Sunbed and umbrella rental prices vary between $ 1-3.
21- Visit Cesme Castle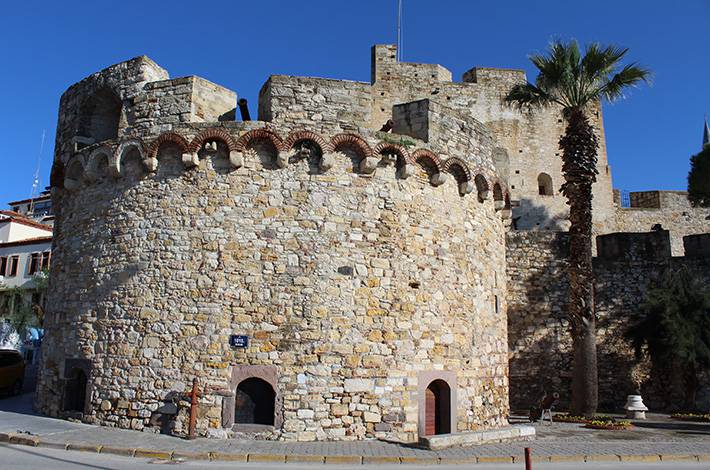 During the Ottoman Empire, Cesme was attacked twice by the Venetians in 1472 and 1501. Cesme Castle was also built by the Ottomans to protect Cesme against possible attacks.
The construction of the castle was in 1508, the Ottoman sultan II. It was built during the Bayezid period. The twin towers in the closest area of ​​the castle to the sea are similar in terms of architecture to the Northwest Tower in the Genoese Castle on Chios, which is the opposite neighbor of Cesme.
Cesme Castle, which is actually a seaside castle, is not at the beach today, but a little further inland due to the filling of the sea.
There is currently a museum inside the castle. Visits to this museum are open. The castle and museum are open to visitors every day of the year.
You can visit the museum from 8 AM to 6.30 PM in the summer period (from April 1 to October 31), and between 8.30 AM and 6 PM in the winter period (between October 31 and April 1).
The museum has an entrance fee of $ 2.5.
UNESCO included the castle on the World Heritage Tentative List in 2020.
Address: Musalla Mahallesi, Carsi Mevkii 1015. Sokak, Cesme / Izmir
22- Photo Shoot Sessions in the Side Streets of Alacati
Alacati and its side streets… Streets decorated with those beautiful flowers and colorful walls, doors. There are such beautiful places to take pictures!
Actually, I will not give you a specific street name, I think all side streets have this potential. You can discover it yourself according to your taste and wish.
You can shoot not only yourself but also all around, but also just for a memory. For example, this visual is just one of these beautiful streets. There are many more streets like these.
23- Art lovers' Favorite Spot: Kirli Ciki Art Gallery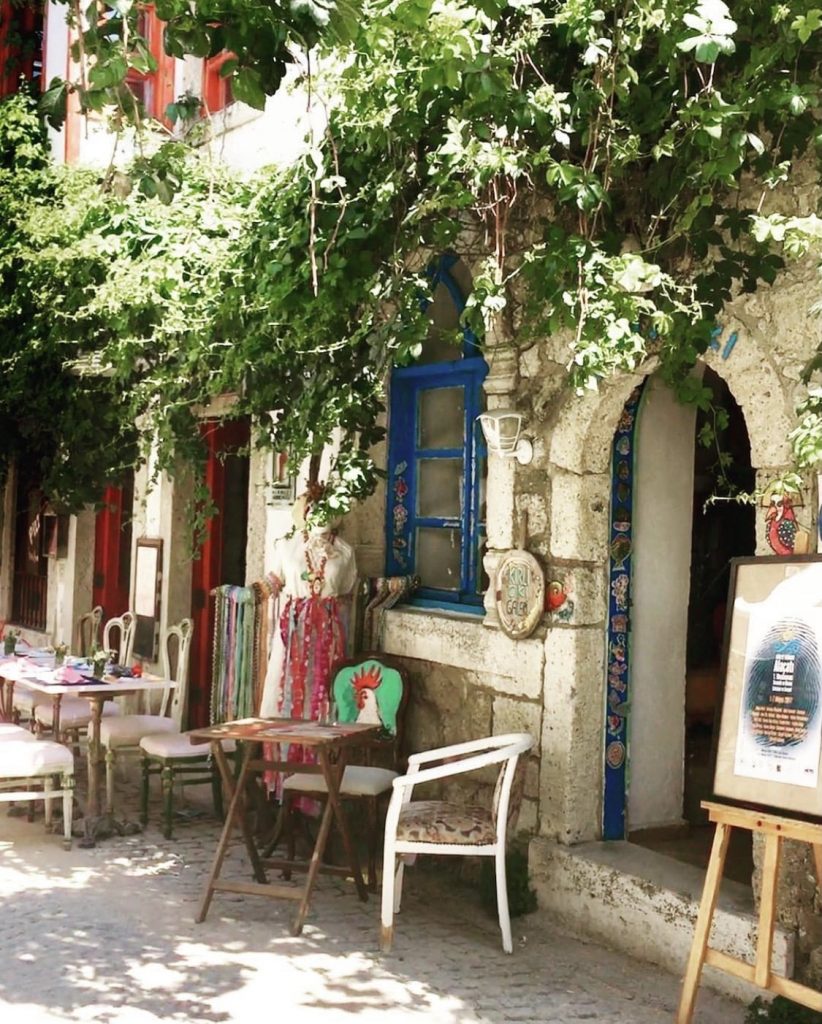 In his workshop called Kirli Ciki in Alacati, artist Erdem Yalcin handles wooden objects on the relationship between human and nature.
According to Yalcin, every form of tree and wood brings people closer to nature and the natural. Hugging a tree can often create better feelings in people than hugging a person.
Observing the life of a handful of land and a tree, especially for lives buried in concrete, turns into a space where the artist finds peace.
Erdem Yalcin continues his work in his workshop in Izmir Alacati. He uses one of the most common points of wood in daily life as a working area.
Kirli Ciki Gallery continues to produce works she collected in his workshop, using acrylic, collage, digital printing, and mixed techniques on objects such as wooden spoons, floor tables, slippers, and trays.
You can see these works in his workshop in Alacati and even buy them if you want. The workshop is open every day from 1 PM to 11.30 PM.
Address: Kemalpasa Cad, 3002. Sk. No:94, Alacati / Izmir
As you see, Alacati has many activities. You can go to beach clubs, get tanned, eat and drink and swim. Also, you can see some tourist spots and streets. It is a colorful city and it is very crowded in the summer.
The best season to go to Alacati is spring, but you can go there in autumn too, it would be still warm. Those are the best seasons if you want to avoid crowds. But if you don't mind, the best season is the summer, of course.
Most of the places are closed during winter as Alacati is a summer place. But you can stay at a boutique hotel and enjoy your New Year's Eve with your beloved ones. I hope you liked Alacati and you will plan to come next summer too, or winter!