Belek, a picturesque town, is home to a plethora of dining experiences that go beyond mere gastronomy. From immersive culinary journeys to unparalleled natural vistas, each establishment tells its unique story.
5 Best Restaurants with View in Belek
#1 Belek Deniz: Where Culinary Delights Meet Ocean Heights
Located in the coastal town of Belek, Belek Deniz is a restaurant that prides itself on merging two exquisite experiences – delectable dining and panoramic ocean vistas. Specializing in a blend of local and international cuisines, visitors can expect various dishes catering to diverse palates. The real highlight, however, is the restaurant's strategic positioning which provides guests with unobstructed views of the vast ocean, making every meal an immersive experience.
From the serene sound of crashing waves to the tranquil horizon views, Belek Deniz ensures a sensory treat beyond just the taste buds. Its simple yet thoughtful design further accentuates the beauty of the natural surroundings. For those who prioritize a picturesque backdrop while indulging in quality food, Belek Deniz stands as a notable destination in Belek.
Address: Belek, 07500 Serik/Antalya, Türkiye
#2 Tuwana Restaurant & Bistro: Where Gastronomy is a Journey of Tastes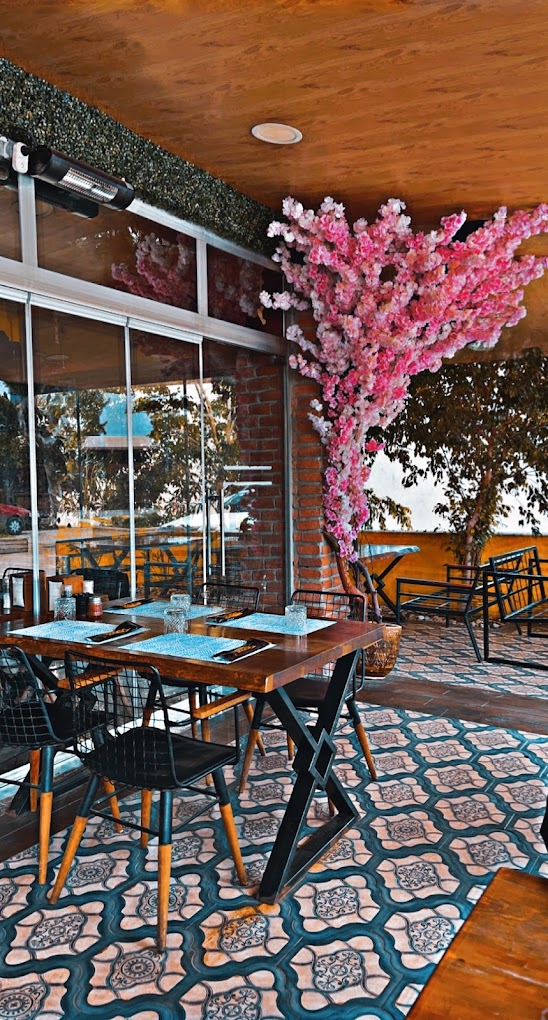 Tucked within the heart of the city, Tuwana Restaurant & Bistro invites you on a gastronomic journey that transcends borders. The menu here is a tapestry of flavors, weaving together the vibrant threads of Mediterranean, Middle Eastern, and Asian cuisines. From the robust spices of Turkish kebabs to the delicate aromas of sushi rolls, each dish is a passport to diverse culinary traditions.
The ambience exudes an air of understated elegance, where modern design harmonizes with timeless elements. As you indulge in the exquisite dishes, your eyes wander to the bistro's large windows, offering a view of the bustling cityscape. The rhythmic pulse of urban life unfolds beneath your gaze, a vibrant canvas for your dining experience. Tuwana Restaurant & Bistro is where cultures converge on your plate and the world unfurls beyond the glass, creating a truly immersive and unforgettable dining escapade.
Address: Belek, Vatan Cd. No13, 07070 Serik/Antalya, Türkiye
#3 Magic Club Wonderworld: Where Imagination Takes Center Stage
Step into a realm of wonder and intrigue at Magic Club Wonderworld, where culinary artistry meets captivating mystique. The menu is a spellbinding array of gastronomic delights, conjured to awaken your senses. From whimsical appetizers that tease the palate to entrées that weave together flavors in ways you've never imagined, each dish is a revelation. The ambiance is a spectacle itself, where opulent décor blends seamlessly with whimsical elements.
As you relish the culinary wonders, your eyes are drawn to the stage, where skilled magicians perform their mesmerizing acts. Illusions dance before your eyes, merging seamlessly with the artistry of the kitchen. Magic Club Wonderworld isn't just a restaurant; it's a portal to a realm where the boundaries between culinary excellence and enchantment blur. Prepare to be amazed, both by the delectable creations on your plate and the enchanting performances that unfold before you.
Address: Belek, 07506 Serik/Antalya, Türkiye
#4 Bambum Restaurant Belek: Where Culinary Excellence Meets Natural Beauty
Nestled in the heart of Belek, Bambum Restaurant is a culinary haven that harmonizes tradition and innovation. The menu is a symphony of flavors, drawing inspiration from the rich culinary heritage of the Mediterranean. From succulent kebabs that pay homage to ancestral recipes to inventive dishes that push the boundaries of taste, each plate is a culinary masterpiece. The restaurant's ambiance echoes this blend of old and new, with rustic charm meeting contemporary design.
As you savor the delectable creations, your eyes wander to the restaurant's inviting terrace. There, a breathtaking view unfolds – lush landscapes and the glinting waters of the Mediterranean in the distance. Bambum Restaurant Belek isn't merely a dining establishment; it's a celebration of the senses, where the menu and the view coalesce to create an unforgettable culinary experience that reflects the spirit of the region.
Address: Çamlık Mah., Karakoyunlular Cad. No:5, 07506 Belek – Serik/Serik/Antalya, Türkiye
#5 Sunset Restoran: Where Every Meal Ends in Golden Moments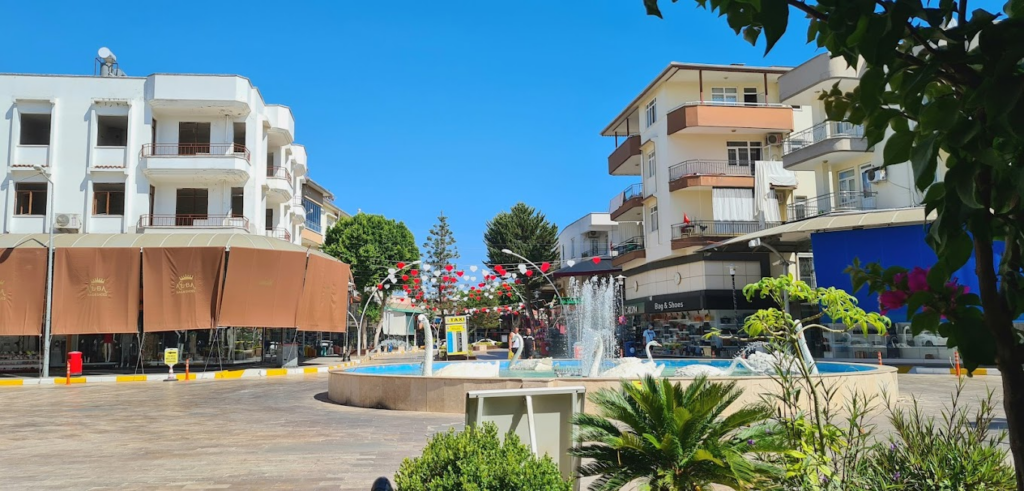 Welcome to Sunset Restoran, the place where delicious food and stunning views come together. Our menu is all about tasty dishes that make your taste buds happy. From appetizers that kick off your meal to satisfying main courses, each plate is made with care and the freshest ingredients.
The atmosphere here is cozy and inviting, like dining at a friend's place. As you enjoy your meal, don't forget to look outside. Our outdoor seating offers a great view of the sunset, turning the sky into a beautiful mix of colors. Sunset Restoran isn't just about eating; it's about savoring the simple pleasures of good food and breathtaking moments.
Address: Belek, 20. Sk. No:9, 07500 Serik/Antalya, Türkiye
Conclusion
In the heart of Belek, these establishments offer more than just food. They serve experiences, memories, and moments, making each visit an unforgettable chapter in one's culinary diary.